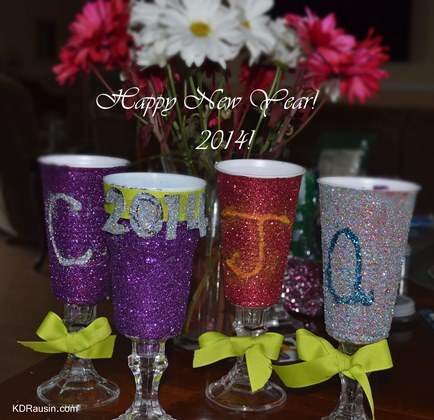 Homemade New Year's Cups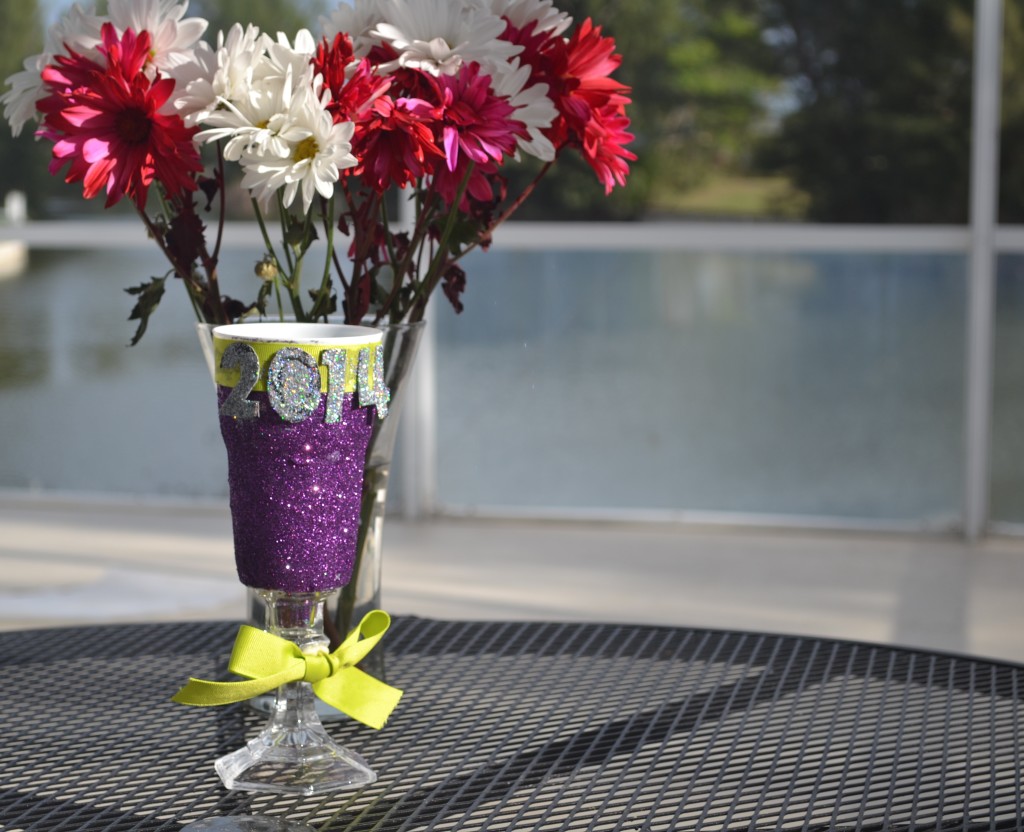 Arielle is home from college on winter break which means my house may be filled with her friends at any moment. I love it! They're used to me searching for blog ideas so when I came downstairs and found them crafting away on their New Year's cups it wasn't a surprise when I asked to take pictures. They're all such good sports.
These cups are super easy and super cheap to make. Everything came from Dollar Tree. All you need are plastic cups (any color), candlestick holders, glue, glitter, ribbon, and numbers if you want to add 2014.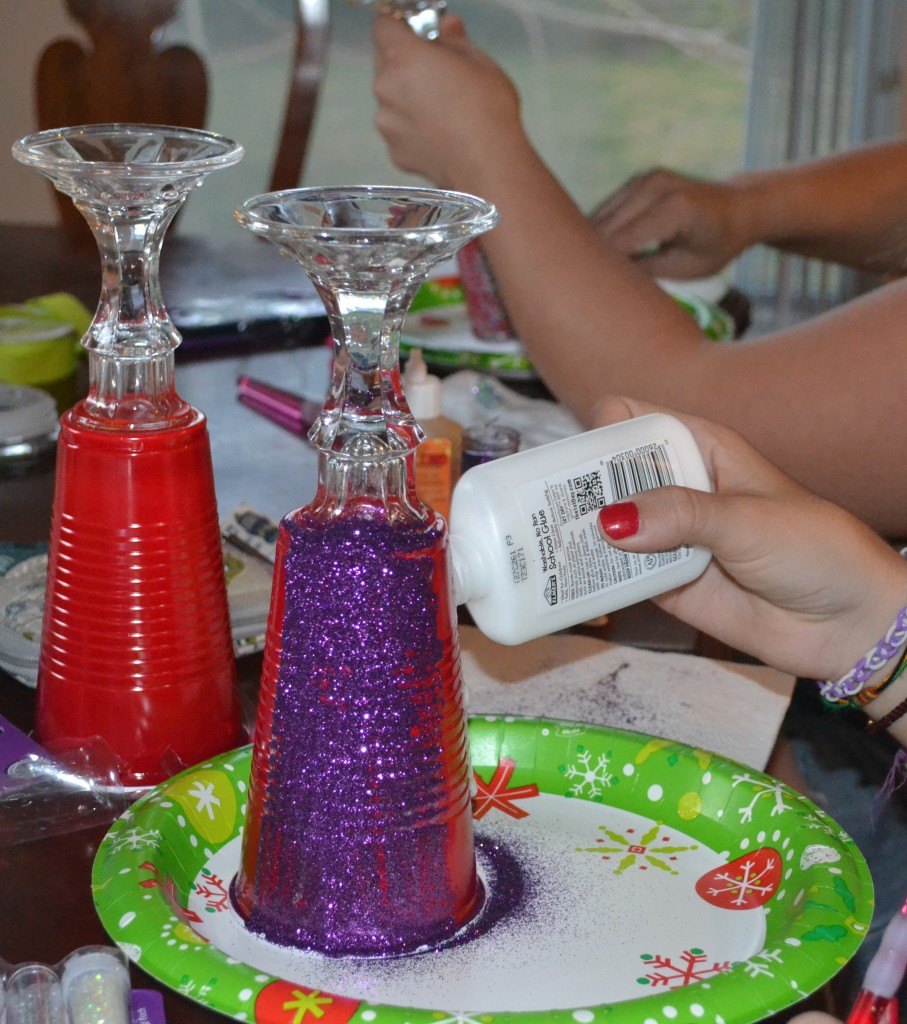 You can decorate the cup before or after you glue it to the candlestick.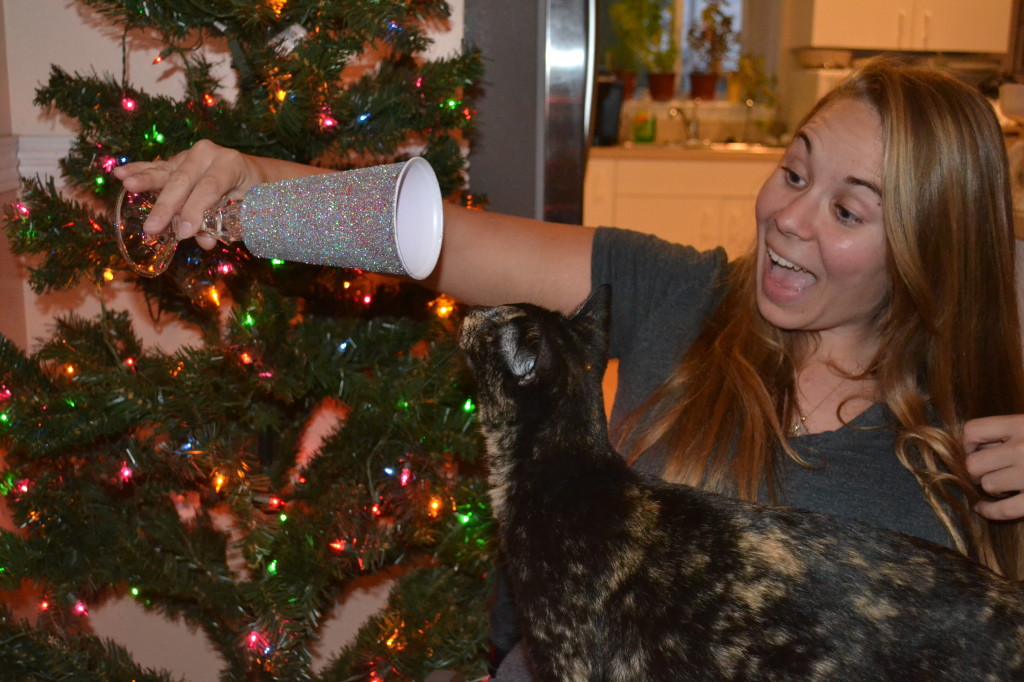 I asked Arielle why she had a Q on her cup and she replied, "Thanks for the awesome crafting genes, mom. It's an A!"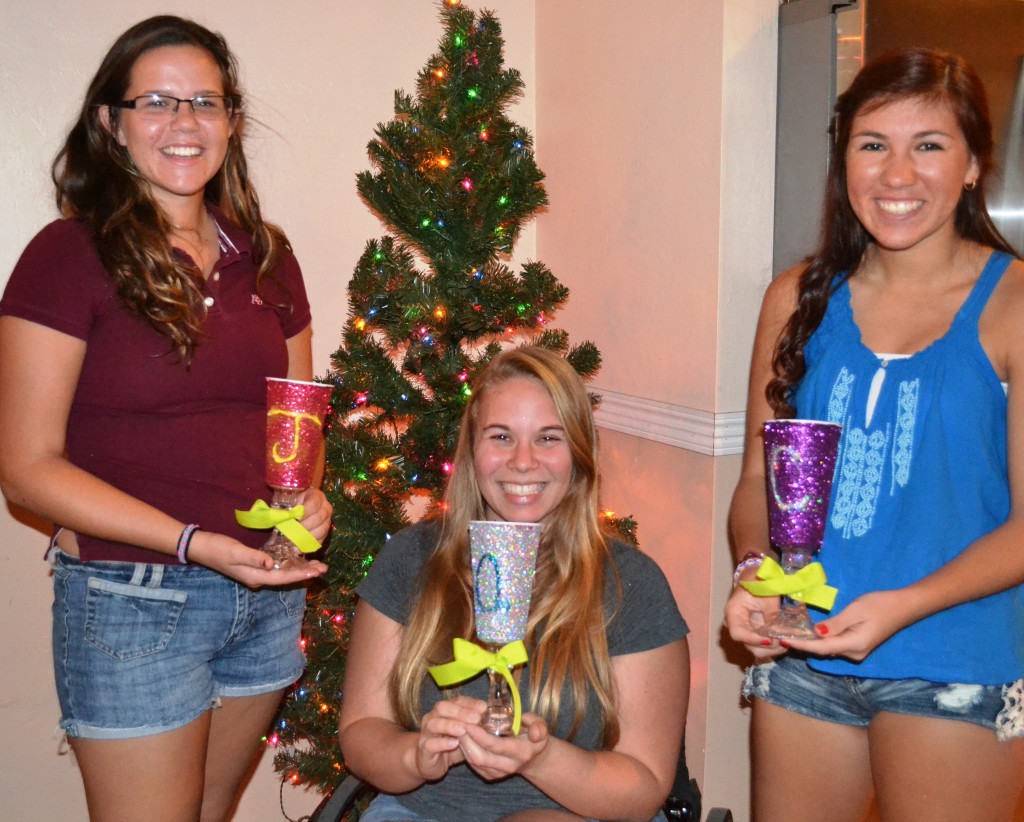 I figured I better not attempt any letters or numbers freehand. I bought Sesame Street number cards  and cut out my 2014.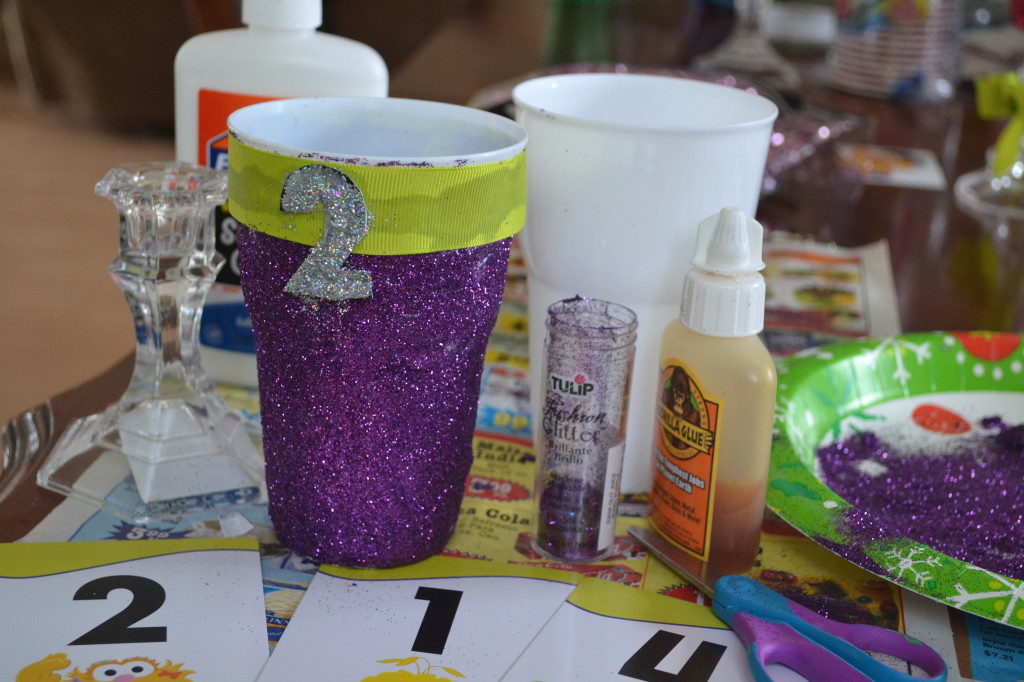 I recommend using a straw with these gorgeous glitter cups!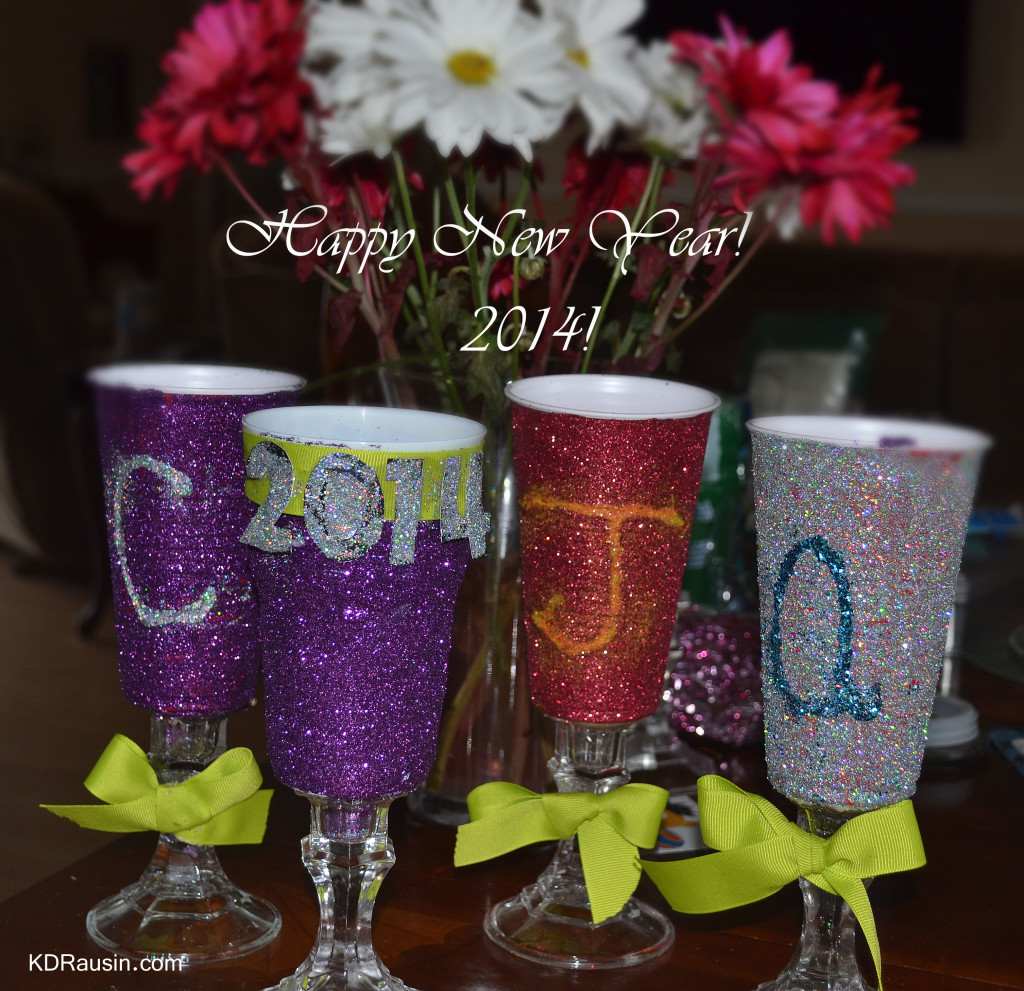 Happy New Year!
Don't forget to click on the FOLLOW button at the bottom of the screen. You'll get my posts sent directly to your Inbox. Be on the lookout for changes…coming soon!
---