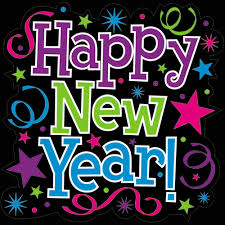 Five Steps to Meeting Your Goals in 2014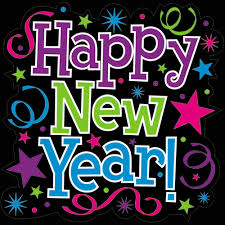 December 31st! The very last day of 2013. There's a certain stress to this day isn't there? The questions linger. Did I meet my goals for 2013? Did I make the most of every day? What do I need to do better in 2014? I know from the amount of new members at our gym that I'm not the only one feeling as though some changes have to be made in 2014.
Here's how I look at my life. I break it up into categories. Family, Writing, Health and Fitness, Friends, Education, Spirituality, Community Service and Home life.  Home life is everything from laundry to home repairs. Because I'm able to make my own schedule every day all of these categories can become a tangled web in my mind. Unraveling even two strands can still leave me feeling overwhelmed because there are categories I've neglected. It seems as though no matter how much I've accomplished I'm still feeling as though there are other areas of my life that need improvement. My "Aha" moment, as Oprah would say, came when I read in YOU: THE OWNER'S MANUAL by DR. ROIZEN and DR. OZ that having an unfinished task weigh on your mind adds years to your life–not as many as smoking, but still too many. I had been under the misconception that I was leading a stress free life since choosing to write full-time but the reality is an unfinished novel or blog post is always with me, causing stress. I've felt it more than ever this year because with the publication of MYSTIC came many hours of marketing in place of writing. I never labeled what I was feeling as stress. I just kept going-doing and then berating myself when I couldn't accomplish everything. Well, for 2014 that is going to stop because without my health I can't accomplish anything. It's time to organize my life, acknowledge my limitations, and also acknowledge all I've accomplished. I'm going to focus on being thankful for what I get done instead of focusing on the things I didn't get done because I'm one of those people who can climb a ladder to the clouds and then feel bad because I didn't make it to the stars. No more! In 2014 I'm going to concentrate on each step I take up the ladder and learn to appreciate the view along the way. Enjoy the journey as I like to say.
So, what's my plan? Five Steps!
Step 1: Create the categories that hold importance in your life and be grateful for all you have already accomplished in each category. Here's one of my examples…
Writing
I published my first novel. MYSTIC by K.D. Rausin
Worked on my first picture book with Muza ELLE and BUDDY
Attended a fantastic writer's workshop: Free Expressions
Gave several author presentations: Fear and Exhileration
Had two TV interviews for MYSTIC and a radio interview
Attended a book signing with Lee Bennett Hopkins What an evening! He always makes me laugh.
I started two novels. They're my works in progress for 2014.
Scheduled two author visits for January 2014!
Tried not to check blog stats and book sales. Thanks to FLVS MYSTIC had over 3,000 downloads in one month! I'm very grateful!
I created the Teacher Resource Page for this blog.
Step 2:
Make a wish list of everything you'd like to accomplish under each category. For example under WRITING I may include: 1. Write two pages every day. 2. Read two novels a week.. 3. Attend one writing workshop. 4. Spend 5 hours a week on marketing. Some may be daily tasks and others could be weekly, monthly or yearly tasks.
Step 3:
Highlight all of the tasks you feel were neglected in 2013-the things you especially want to improve upon. For example, I know that I could have put more effort towards some friendships in 2013. I allowed myself to get too distracted. I also did not read enough in 2013. So, I'll highlight time with friends under the Friends category and reading under the Writing category.
Step 4:
Reality. Look over everything you want to accomplish in each category and try to get an idea of how many tasks you're really able to fit into your day. Is it possible to take one item in each category and accomplish all of them in one day? For example: Family-share a family meal together, Writing-write two pages and read for an hour, Fitness-attend spin class, Friends-call or text a friend, Education-spend 15 minutes learning a new language, Spirituality-meditate, Community Service-donate a bag of cat food to the shelter's bin at Publix. Home Life-cook a new recipe. I'm guessing especially for those with little children, family and home life will be two of the largest categories. Getting your goals down on paper allows for a better understanding of all that is or can be accomplished in one day. Don't forget to add reading to your children! It's more important than that load of laundry that's bugging you.
Step 5:
Make a daily or weekly schedule. Give it a try and if it doesn't work do some rearranging. Since writing is my job I know I'll schedule a block of time to get all my writing done each day. I will also schedule reading time because I know from experience I'll grab the vacuum or mop before I'll grab a book. Not really the best choice if you're a writer. The same goes for learning another language. I've always wanted to learn Spanish. I'll go on wanting forever if I don't make time to accomplish those things that are important to me. It's time to take control of my schedule instead of letting an out of control schedule take control of me.  Who knew this crazy creative brain of mine would crave organization.
Happy New Year!
2014!
Cheers!
---