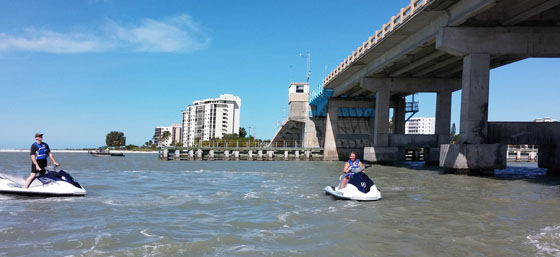 2 Family Fun Activities in Ft. Myers, Florida
All Island Water Sports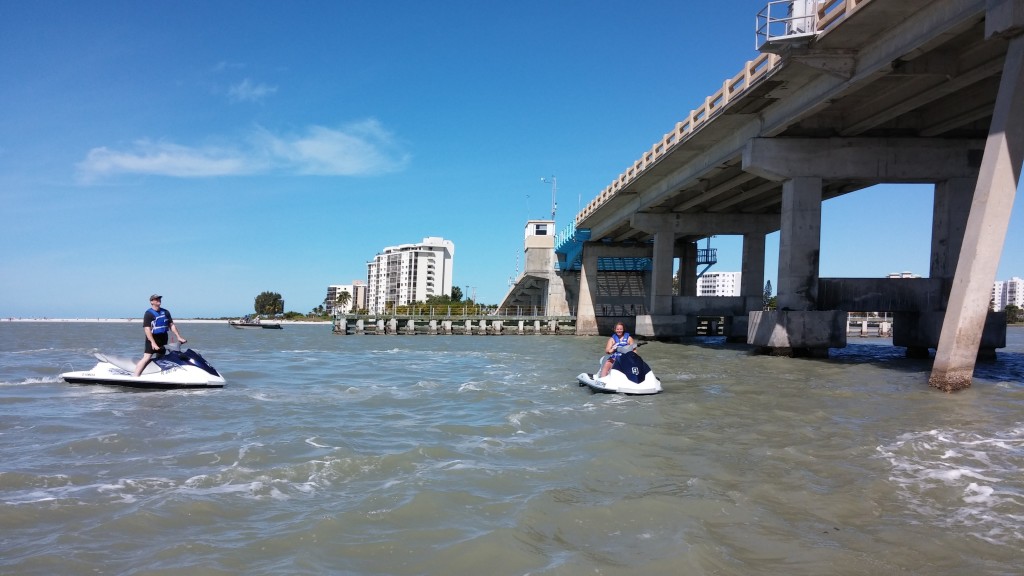 It can be challenging finding activities all four of us enjoy. After seeing the weekend weather called for one day of rain and one day of sun I set out to find family activities that didn't include malls or movies. I found two great ones! Vino's Picasso and a dolphin tour on jet skis at All Island Water Sports.
I live with three adventurous spirits. As for me, I prefer to keep my feet on the ground. However, there is one activity I've always loved and that's riding the waves on a jet ski. While the rest of my family boasts speeds above sixty, 23 miles per hour is perfect for me. Since all of us have been on waverunners before we decided to take the dolphin tour. It's longer and well…we wanted to see dolphins. I highly recommend it! Our guide took us from the Gulf to Estero Bay. We saw dolphins, pelicans and osprey. Taking photos was tricky. I had to idle, focus, make sure I didn't hit anything and be careful not drop my camera in the water. Then, since I was with the speedsters, it wasn't long before Kai disappeared from view. I had to catch up! We. Loved. Every. Minute!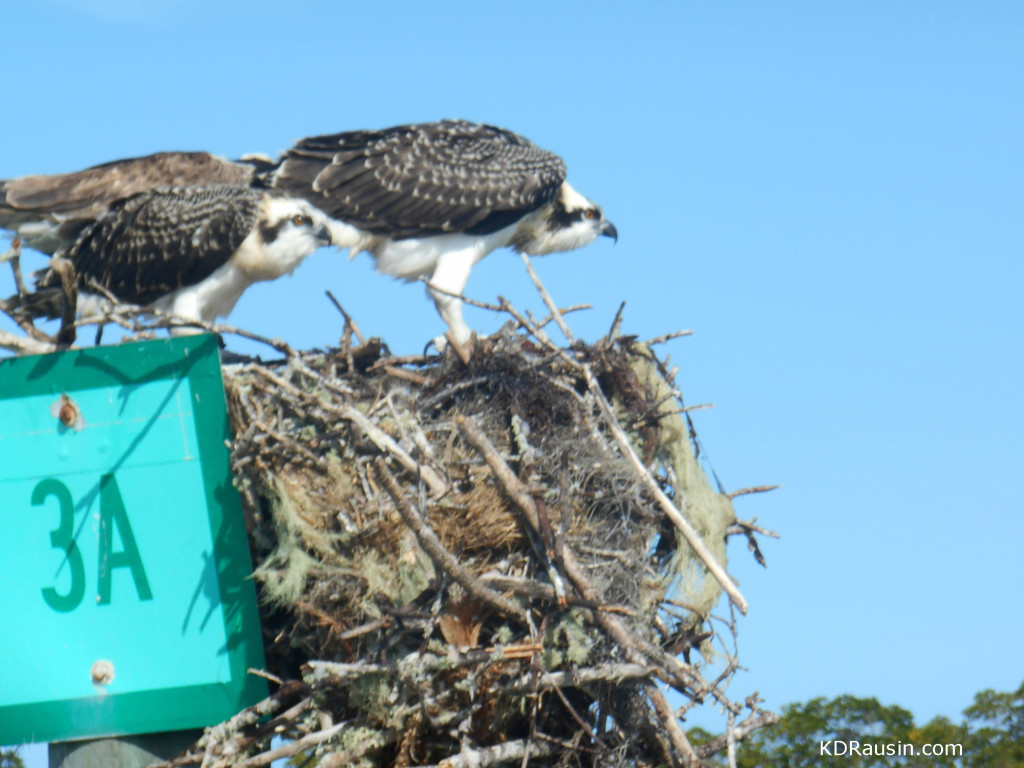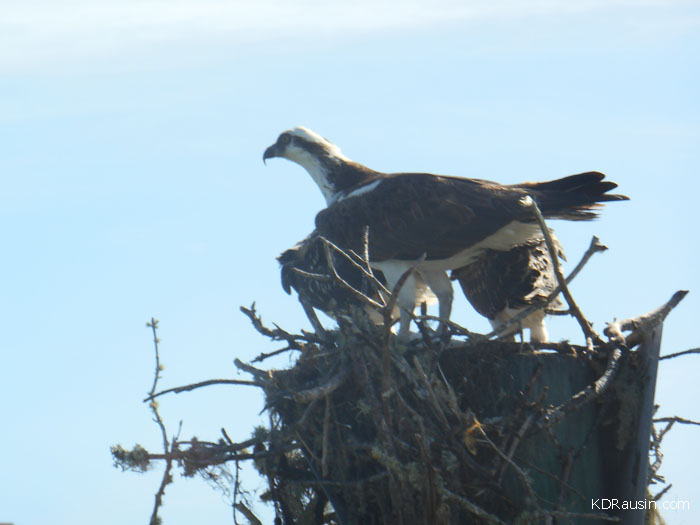 Vino's Picasso
The questions is…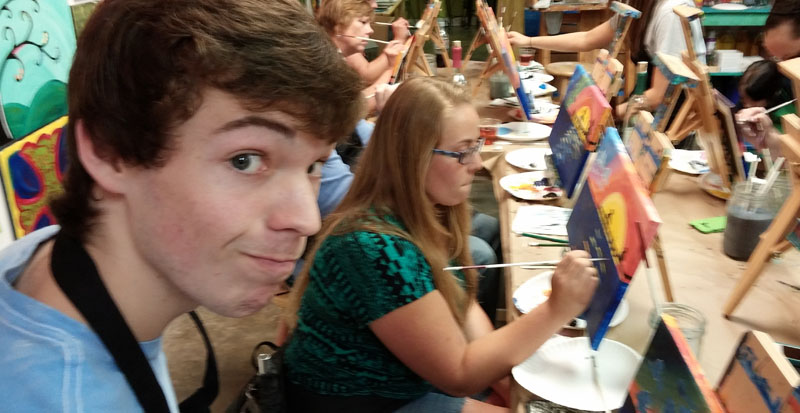 Why is Eric's sky green?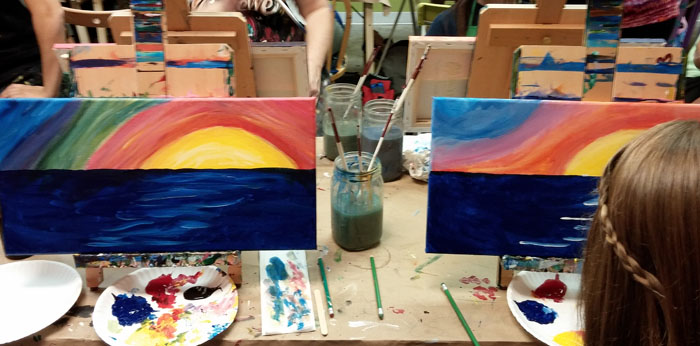 His answer. It was the vino!
We had no idea what we were doing and that's why we had so much fun! The instructors cater to the artistically challenged. Good music, great company, a little wine and beer for the adults and all four of us left smiling. Success!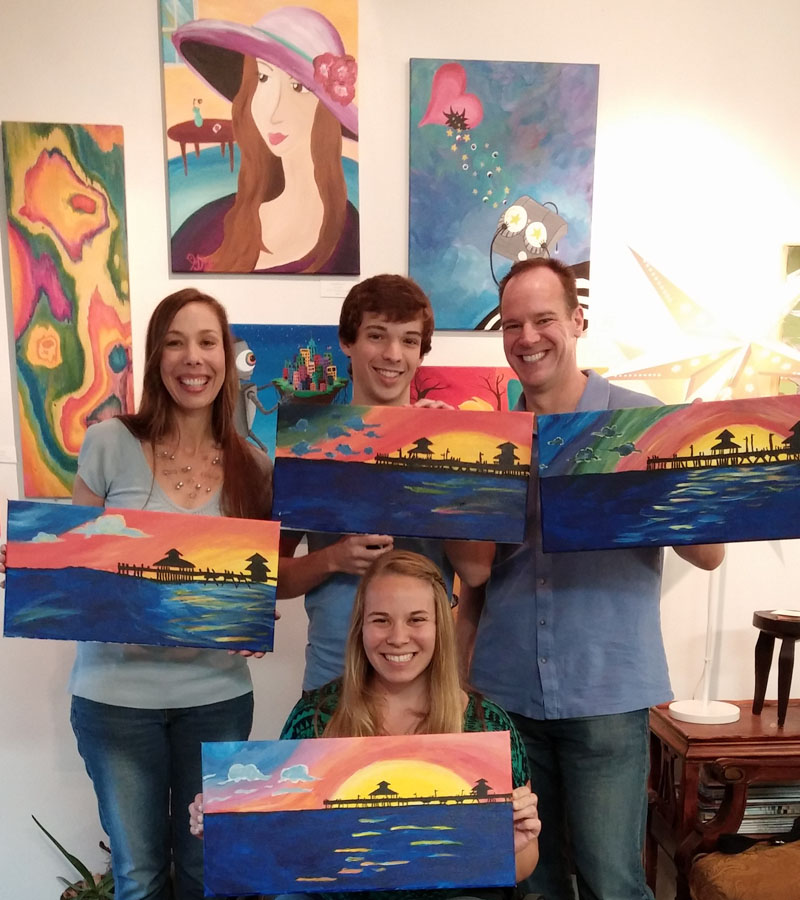 ---