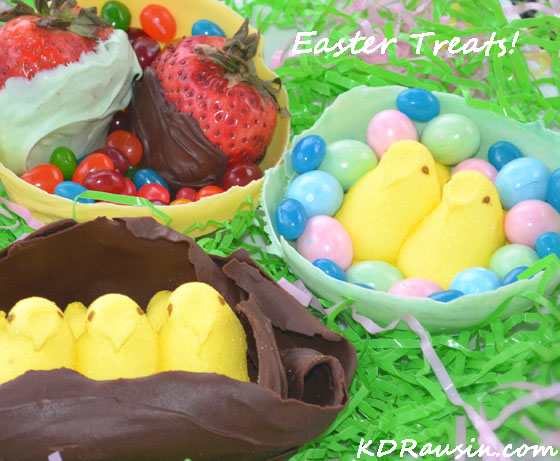 Arielle and I had to make our Easter treats early this year because this Easter Sunday she'll be in Boston getting ready for the Boston Marathon! Check out her posts on training for the marathon on NPR.
We decided to try making chocolate Easter eggs/nests/baskets. Try being the key word. Here's where we got the idea: Howdoesshe.com
As you can see from the picture we had to do some improvising. The white chocolate was easier to work with than the dark. If you use dark chocolate be sure it's completely set before popping the balloon. If you're going to leave the chocolate out on the counter to dry I would give it at least two hours. We used bags of dark and white chocolate chips instead of the melts I normally buy for chocolate lollipops. Both will work. The melts dry faster but in my opinion don't taste as good.
This is how it's supposed to work.

The bowls can be filled with chocolate mousse, fruit, ice cream, get creative and have fun! Happy Easter!
Here are some of our Easter Treats from previous years. Enjoy!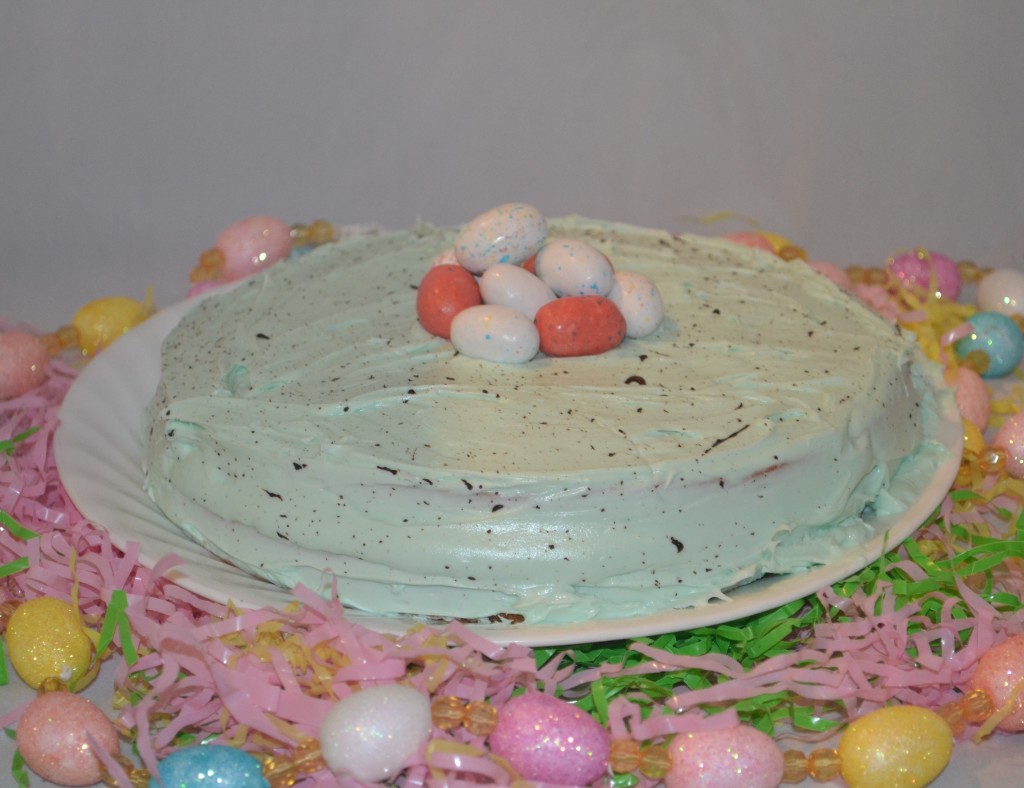 Carrot Cake
Easter Cake or Osterfladen Mit Reis
Easter Cookie Nests
Cute Easter Treat
---