When Kai began piano lessons at age five and Arielle discovered wheelchair road racing in middle school, I had no idea, years later, it would lead to a weekend of watching Kai perform at Carnegie Hall followed by Arielle racing in the Boston Marathon.
Describing the amount of joy I've felt over the past five days is difficult. Walking through New York City, my eyes suddenly welled with tears knowing I needed to cherish each moment. This was a once in a lifetime weekend. I was pro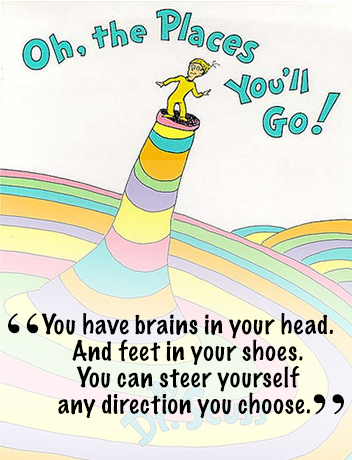 ud of my children. Proud that they were following their passions. Proud that they had the courage to take on such huge challenges. Proud of the young adults they've become.
The years flew by just like all the grandmas warned it would. When Arielle left for college a piece of me went with her. I struggled to figure out how to keep our family close with one so far away. I told myself it was my time now–time to concentrate on my other career, writing. Meanwhile, seeing moms with young children left me with a sense of loss and many questions: Was my job over?  What did I do wrong as a parent? What did I do right? Did I give my children the skills they need to thrive in the adult world? Will they follow their heart? Will they work hard? Will they want to spend time with me after they're on their own? As the years pass, how will I fit into their lives?
When Kai started driving and suddenly after twenty years of being a mom-taxi I was standing alone in our yard watching him drive down the street I felt the same sense of loss. Is it over?
This past weekend helped me to see that while one stage of my life is ending a new one is just beginning. There's this misconception that once a child turns 18 parents wave good-bye and they're done. Well, thank goodness I'm not done. I'm transitioning to a beautiful new way of parenting. One that allows me to put more effort towards my goals while at the same time sharing in the exciting lives of my young adult children. This is the time when I get to watch them soar, I get to feel intense happiness when they choose to spend time with me, I get to share in the memories from the past, and I get to be their guide(when they ask) and their rock–the one they know they can call at 3 am. and I'll be there even if I have to take two planes to reach them. I'm the one that will love and accept them for exactly who they are.
Eric and I sat in the balcony at Carnegie Hall and watched Kai play with the SWFL Youth Orchestra on the same stage where Arthur Rubinstein, Arturo Toscanini, Ella Fitzgerald, Judy Garland, The Beatles and many other incredible musicians have played. I took about a hundred photos and Eric's clapping could be heard down the street. What a moment!
After the concert we grabbed a quick bite to eat and then headed to Boston. The next morning we found our way to the finish line and stood with a crowd waiting to cheer on Arielle as she completed her first Boston Marathon. Eric had conversations with everyone around us and the crowd cheered "Go Arielle!" as she passed by. What a moment!
The next day we toured Berklee College of Music. Once again, like four years earlier, there I was listening to an admissions counselor talk about GPA's, dorms, and life outside of our home. It's coming…that empty nest. I'm not so scared of it anymore. I know my job's secure. Whether it's a performance, a marathon, or sitting together at the dinner table laughing over my horrible cooking, it's the moments I get to share with my children that fill my life with love.
Carnegie Hall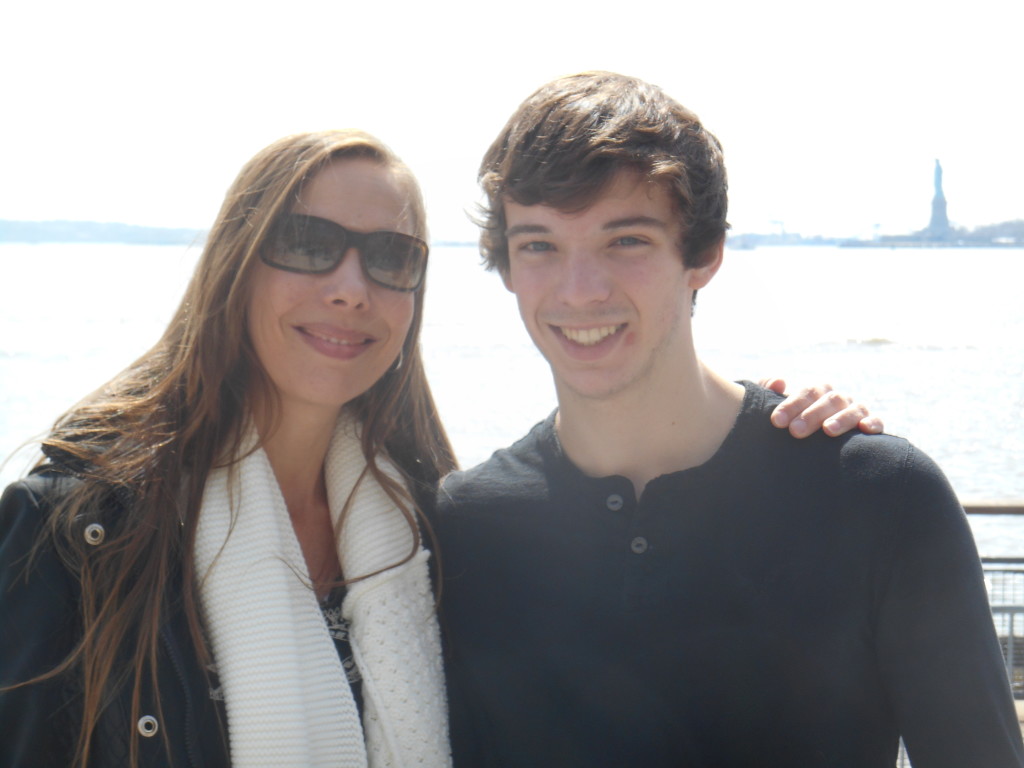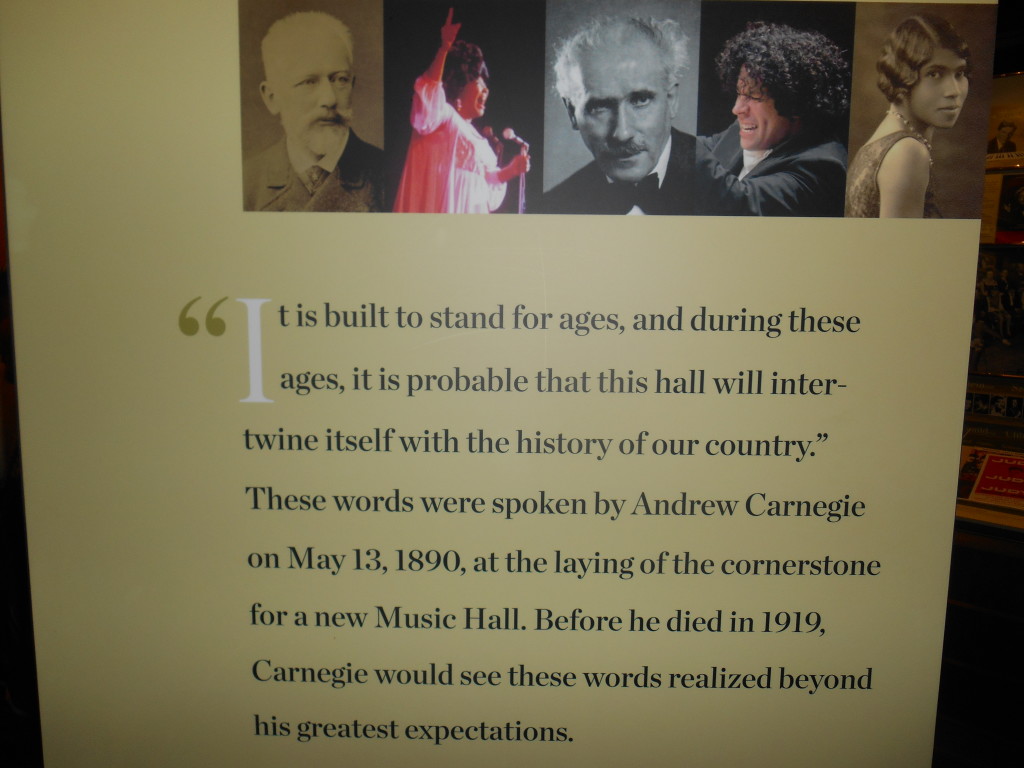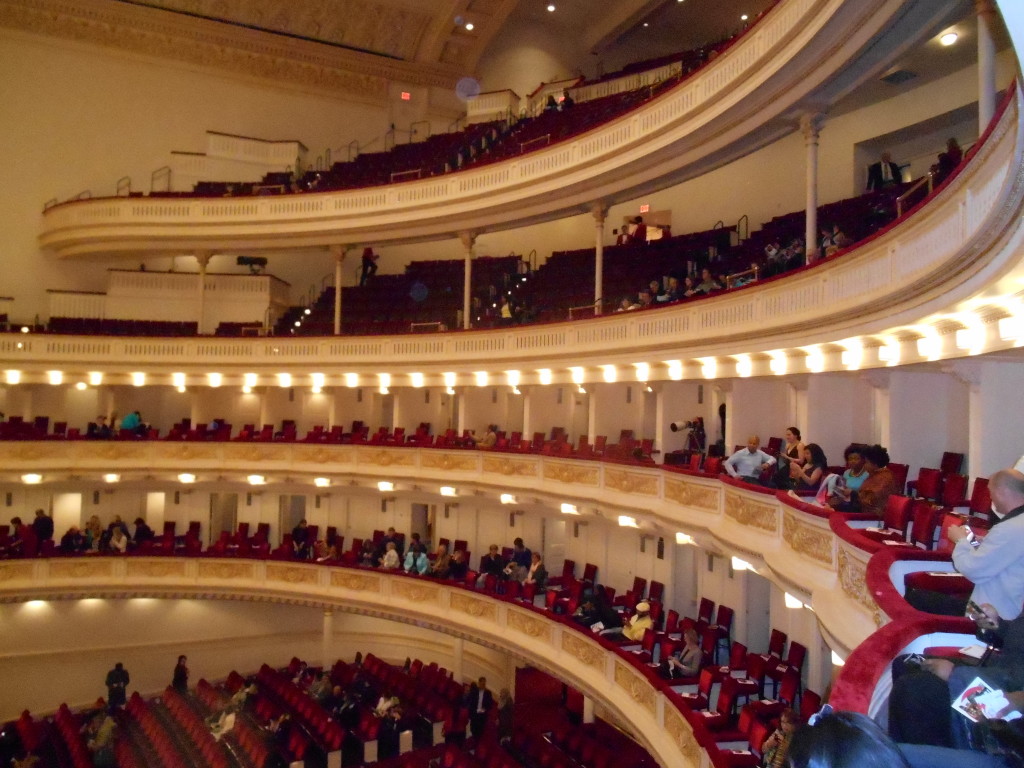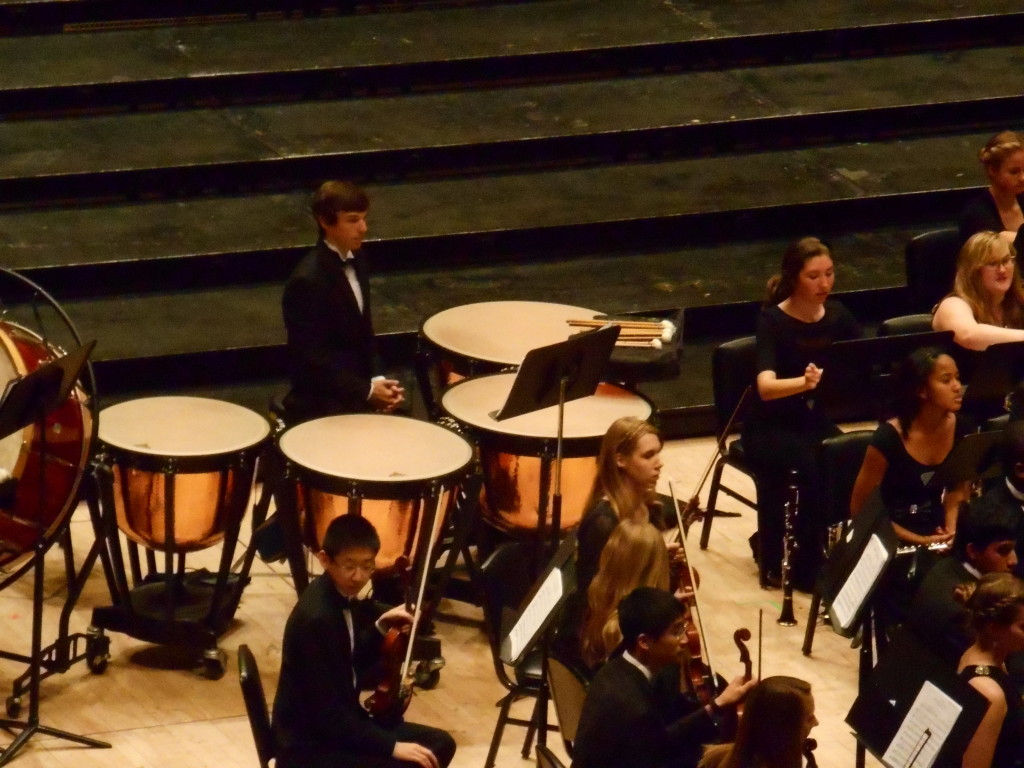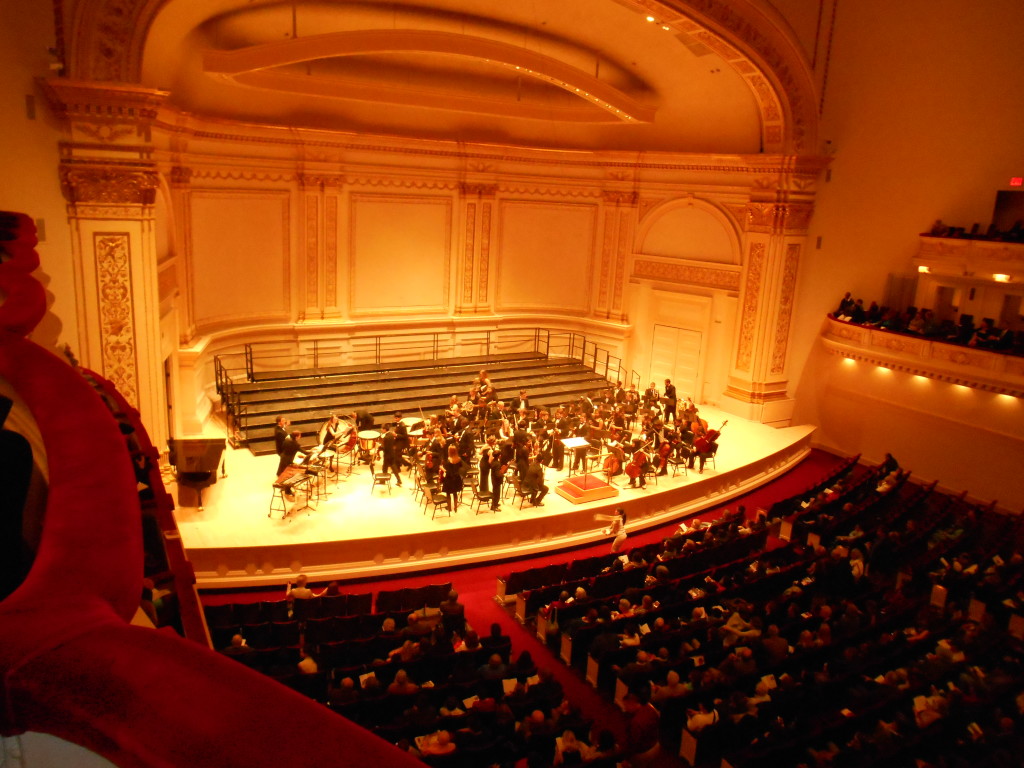 Boston Marathon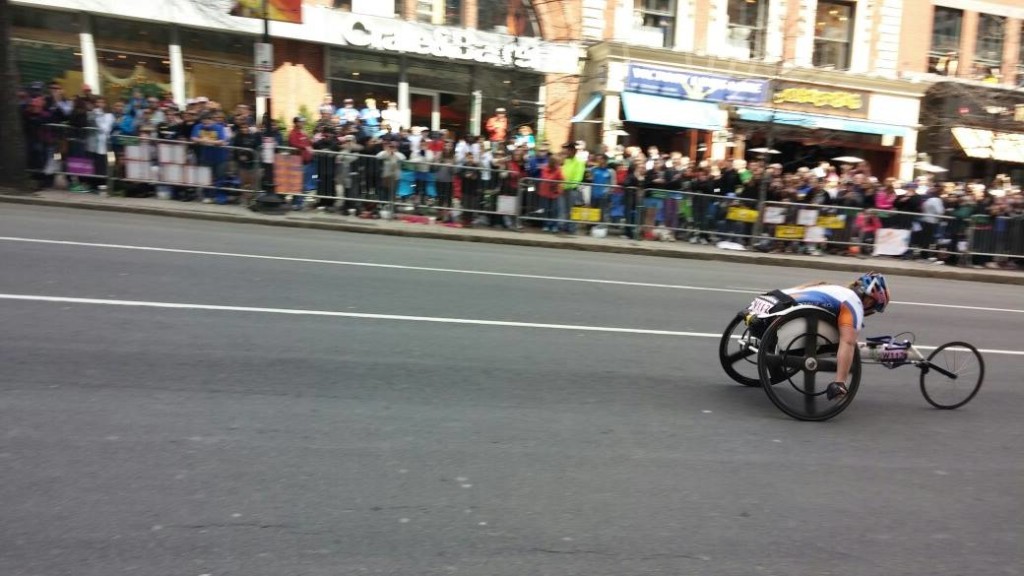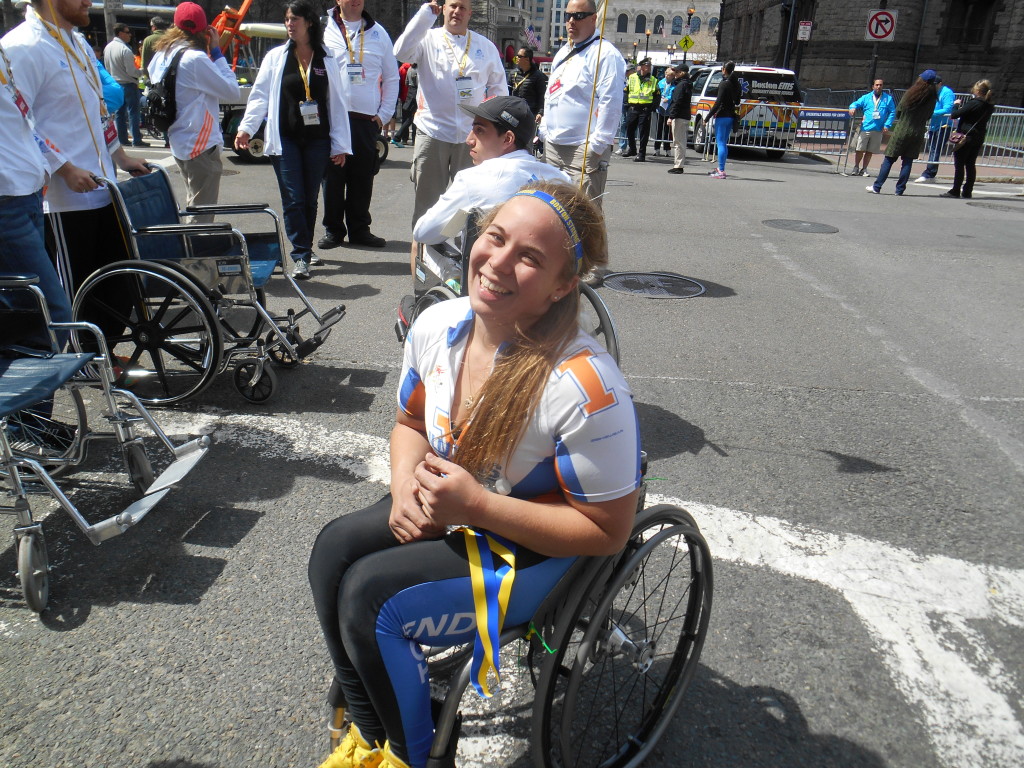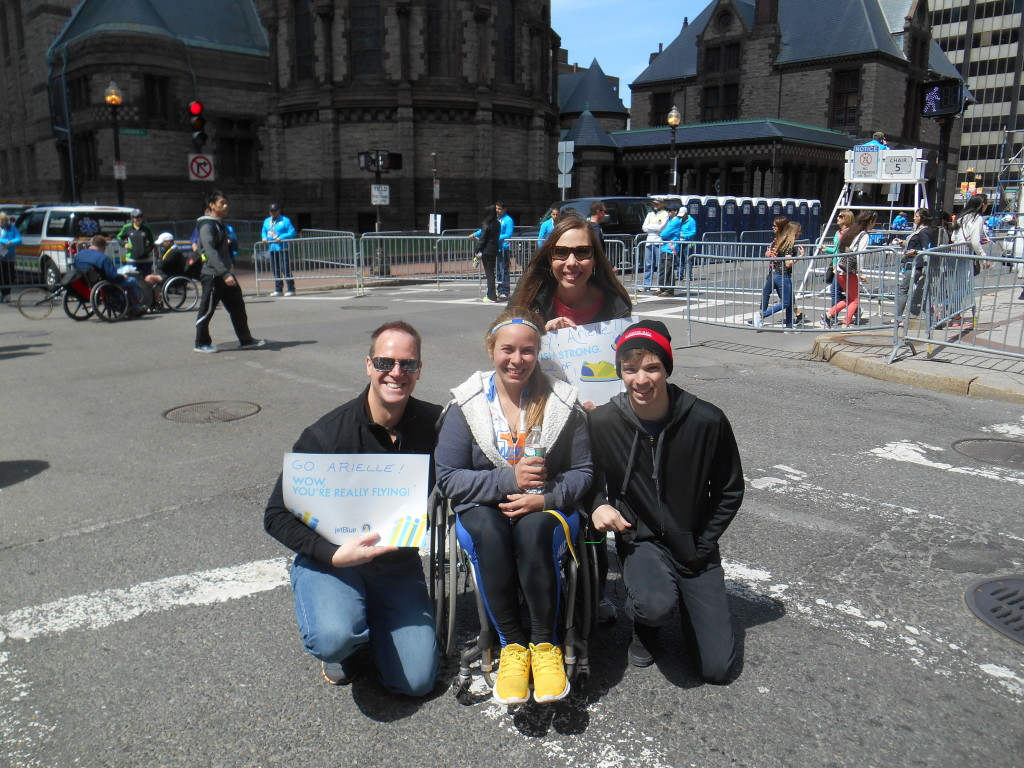 ---