Ice cream cakes are my favorite! This icebox cake is ridiculously easy to make and delicious. Here's where I found the original recipe. I changed it up a bit and let's just say I did it on purpose. It wasn't a mistake at all…nope…not at all. I meant to mix all the Cool Whip in with the fudge. I'm creative that way. <smile>
Ingredients: Cool Whip (8 oz.), Fudge topping, ice cream sandwiches, chocolate instant pudding mix, Oreos
Pour 1/2 cup of warm chocolate fudge over the Cool Whip.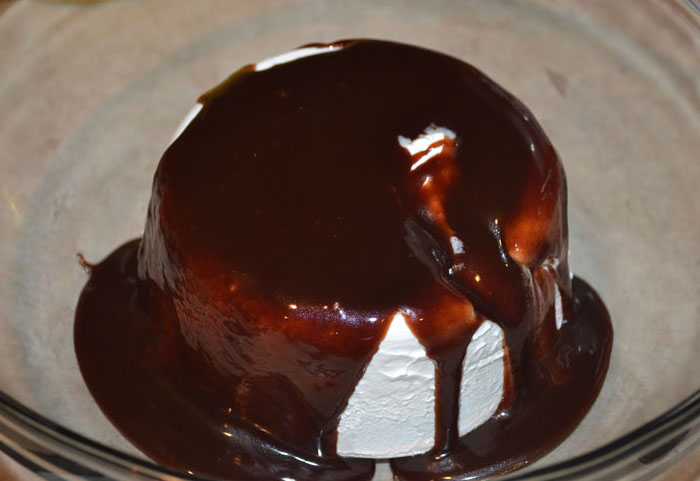 Whisk together and then add the box of instant pudding and crushed Oreos. I used about 18 Oreos for the entire cake. Stir.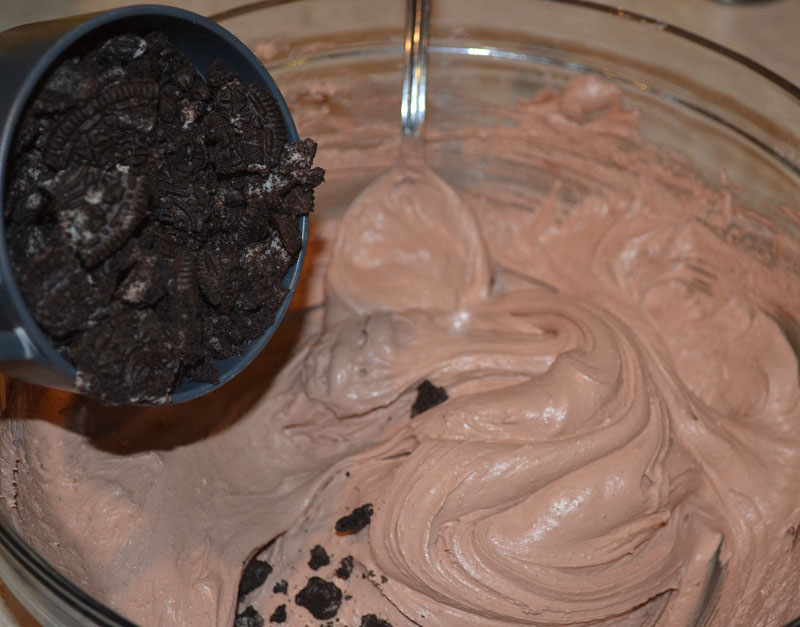 Place four ice cream sandwiches side by side on tinfoil.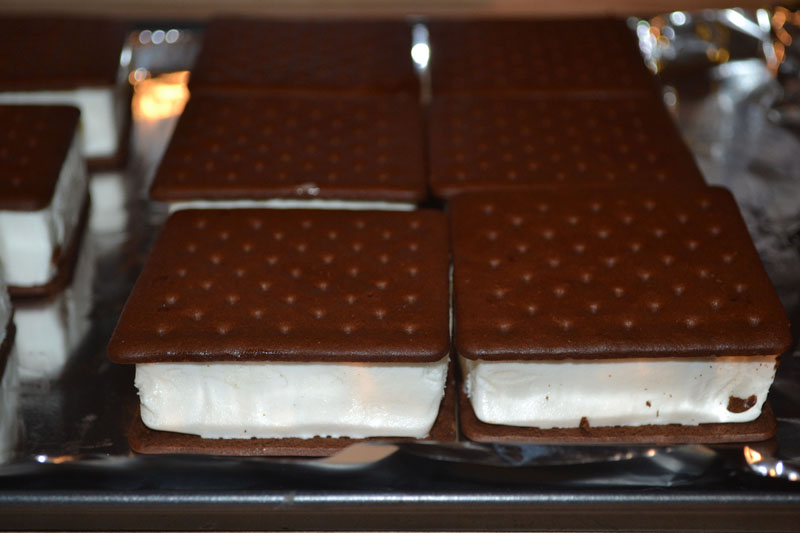 Cover with a layer of the Cool Whip mixture. Add more ice cream sandwiches. Yum!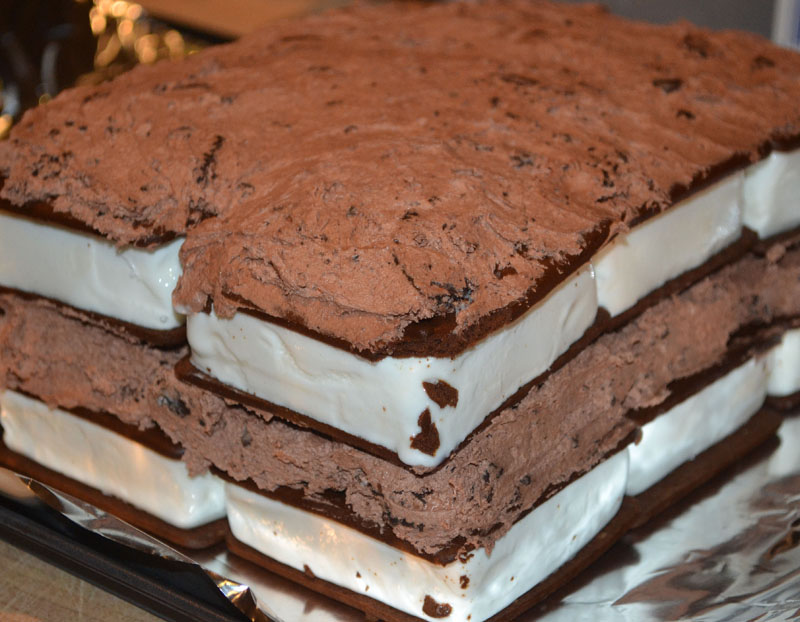 Add more Cool Whip mixture and decorate with crushed Oreos. Cover the cake with tinfoil and stick it in the freezer for four hours.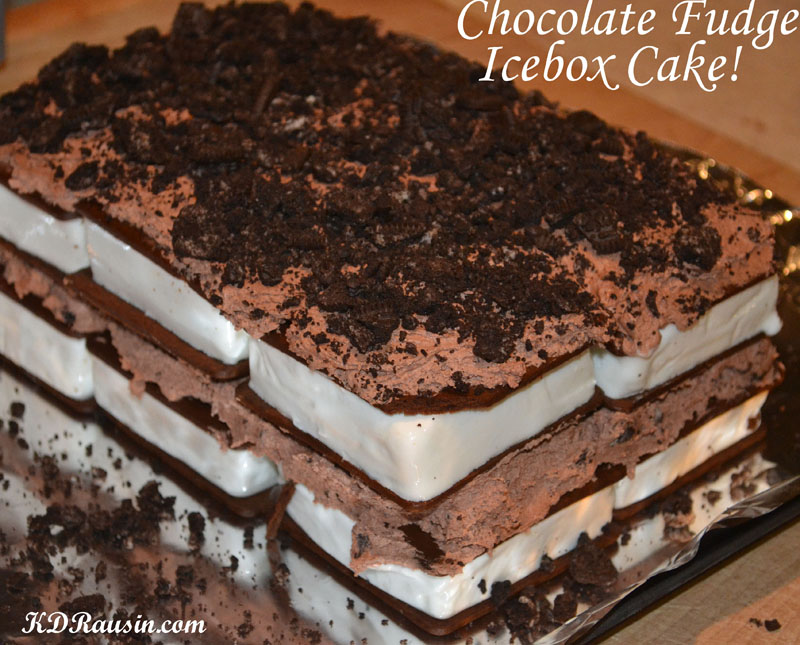 Enjoy!
I'm taking a blog break while I enjoy time with my wonderful family. I'll be back sometime next Wednesday or Thursday or Friday…
Meanwhile, follow me on Instagram or Facebook. Congratulations to all the graduates! I love seeing all those smiling faces. Way. To. Go!
---