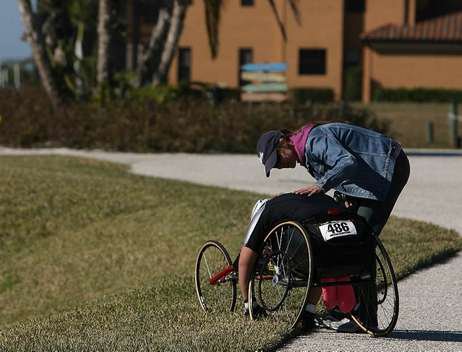 Keeping up with two posts a week can be challenging, especially when I'm working on other projects. Sometimes a numbness takes over. I feel frustration which usually leads to thoughts of giving up. There's a countdown in my head…two days until my post is due…one day until my post is due… I watch Super Soul Sunday episodes on DVR.
I pick up magazines and read inspirational articles. I water my trees. I tell Eric, "I have no idea what to write." He then offers suggestions and I shake my head. I meditate, watch TED TALKS, and search Pinterest for recipes to distract me from thinking about having nothing to write. I feel as though there's a balance between working hard at the craft of writing and letting go and allowing inspiration to flow. It's difficult to trust and let go when there's a timeline. But I've been writing this blog long enough to know I'll sit for eight hours at my computer if that's what it takes to get my post done. So, yesterday I went to spin class telling myself I'd eventually come up with today's post. I trusted. I let go. A song came on….
Calling All Angels by Train

I felt something. First, I remembered when Arielle, Kai and I went to see them in concert. 2011! Moves Like Jagger
I could picture Pat Monahan running through the audience. It was a huge stadium and he was high-fiving people and singing. Amazing! Then I remembered an interview with Pat that I posted on Twitter. Perhaps what I needed to hear was on that video.

Yep!
Well, for me, I think writing these blog posts can be compared to playing darts. The more darts I throw the better my chances for hitting a bulls-eye. A post that connects with many people. If I only throw one dart the chance of me hitting the red circle is slim. Sure it could happen but with a consequence; I would expect to always hit the bulls-eye with the first dart thrown. By throwing over and over and over again I learn the importance of not giving up and trusting that eventually I'll hit the coveted red circle. But what I must remember is that even posts that are not red circle worthy may connect with someone. A friend said this to me at dinner last week, "Krista you write from your heart and whether ten people or ten million people read it, it doesn't matter. You are doing what you're supposed to do." She's right, it's not about having millions read my words, it's about touching individual lives. It's about me hoping that I can entertain and inspire people like when several readers wrote to me and told me they performed Random Acts of Kindness on my birthday. It's when I start to lose faith in my road which leads to ungratefulness that I begin to believe I have nothing to write. Once I let go, embrace the moment, see the beauty that is around me…that's when inspiration hits. I should feel it every day and if I don't I know the connection is broken and I need to return to gratefulness.
Check out: PatBlogahan.com
---