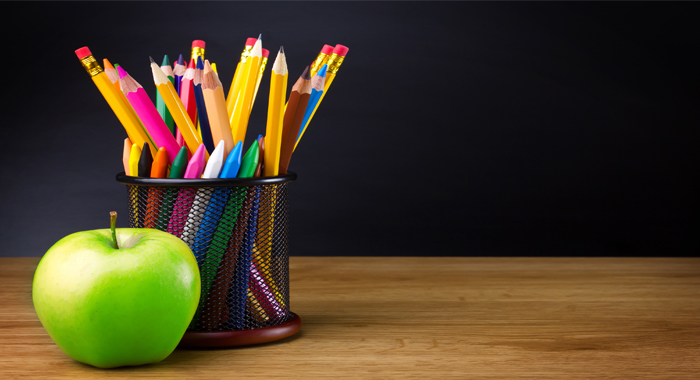 I was perusing Facebook when I found this post: 6 Telling Signs Your Child Has a Bad Teacher I became immediately annoyed. Really? If your child's bored or disinterested with school let's blame it on the teacher? No. That's not taking responsibility for your child's education. That's a blame game.
Imagine spending hours on a weekend preparing lessons you're excited to share in the classroom. You're standing in front of the room, ready to teach your incredible lesson, and eighty percent of the class is sitting, listening, ready to begin. Just as the other twenty percent settle down, a student lets one rip, sending the class into hysterics and four of his teammates up out of their chairs waving their hands in front of their noses.
You take a deep breath, on the opposite side of the room, and stay calm. More time wasted. When you finally get them settled down and begin teaching, the phone rings and a student has to pack up and leave. Everyone shouts goodbye. You begin again and get really pumped because hands are in the air and they must be engaged, but when you call on a student to answer a question, they say they don't feel well and want to go to the nurse. You stop and write a pass. The class takes it as an opportunity to socialize. Now, you have to pickup where you left off and try again.
About this time, a student enters the room with a late pass, crying, because whatever happened in the last class sent him into a hormonal tantrum. He's yelling about what a loser he is, and suddenly the lesson isn't as important as trying to piece together the student's fractured self-esteem. With a silent audience you take off your teacher hat, put on your counselor hat and tell the student he's not horrible, he's beautiful, everyone makes mistakes. Your heart aches because he's in pain. But wait…were't you teaching a lesson?
You begin yet again. And when you finally finish, and ninety-nine percent of the class has gotten to work there will always be that one child who raises their hand and says, "What are we supposed to do?" It doesn't matter if you had it written on the board, across your forehead or repeated it ten times. It happens–making you want to jump up and down screaming at the top of your lungs like a lunatic. You may even begin to think you're losing your mind because five minutes ago your heart ached for one of the little angels and now you want to scream obscenities at another. Imagine this is happening on a Thursday and all week you've been up since 4:45 am. losing approximately three hours of sleep each day because family responsibilities prevent you from going to bed at 8 pm. You're exhausted.
This is a normal day for a teacher.
It's crushing–soul sucking because in your mind the lesson you created was going to be met with wide-eyed, amazed, students, excited to drink in the knowledge you're gifting them with. Instead, you're dealing with a plethora of behaviors, learning styles, and children who are more worried about whether they'll have enough to eat when they go home than your assignment. Still, you go home and evaluate the day, learn from the experience and try harder the next day because you care about the students and you want to share your passion with them. Tomorrow's another day. Another opportunity to make a difference, unless you have to prepare them for a standardized test. Well, then your awesome lessons will have to wait.
To the parent of the child who is bored and wants to blame the teacher, please spend some time in your child's classroom. See what it's like to keep twenty to thirty children engaged in a lesson before you begin judging a teacher for not meeting your teaching expectations.
Now, the parent's point of view…because I'm both.
Your child comes home complaining again. His grade reflects his attitude towards the teacher. The teacher lost his work; the teacher didn't grade his paper because she couldn't read it or it wasn't perfectly organized. He says she's mean. He gets a detention for a reason you think is silly. You email the teacher only to be met with silence. Now you feel invisible which fuels your anger. Maybe life would be easier if you homeschooled. You know your child isn't doing their homework, so you take away their cell phone but now your child is angrier and the little time you have together at home is filled with unrest. Why all because of that ### teacher! If she'd just make her lessons more engaging, your child would enjoy learning, and your home would be happy.
Well, I can honestly say in all the years I've been a teacher and a substitute I've only met one teacher that I felt needed to find another career path. It was obvious she was unhappy, and she brought that atmosphere into her classroom. She had bully like tendencies and a terrible habit of belittling the children. On more than one occasion I spoke up in defense of the students. Still, I understood her. I understood the difficulty of the job and how her need to control was preventing her from seeing the big picture. Students need to feel safe and cared for in order to learn. You can make a child sit quietly, but you can't make them enjoy learning. Yes, there are some teachers that need to find a different career, but there are a lot more really great teachers than the few who give teachers a bad name.
The problem lies in the system, not in the teachers. Testing, taking away the arts and blaming teachers are three major problems within the system. The ridiculous testing needs to stop, and teachers must be allowed to create lessons they are passionate about. Testing turns teachers into frustrated babysitters. How can someone model a love of learning when they are forced to teach children exactly how to pass a standardized test?
It takes great skill not only to develop good lesson plans but also to keep a classroom of children engaged and interested in the lesson. When FCAT came along, most of that was thrown out the window, for lessons on how to bubble (don't go outside the lines!) and exactly how to answer a four point question on a three paragraph passage. Remember to restate the question! God forbid if a student forgets to underline and number throughout the passage…. Testing bores teachers and takes away their freedom to do what they love. Find the main idea and author's purpose and bubble it in? That's why I'm here? I think the author's purpose was to have the student develop a joy of reading and I don't see that option under A. B. C. or D.
Parents, before you blame your child's teacher for not having engaging lessons ask yourself what you've done to let your district know that testing is taking opportunities away from your child. Have you volunteered at your child's school, teaching your child that education is important? What are you doing at home to teach your child a love of learning? Ultimately, as parents, we are the ones responsible for our child's education. You can choose to teach your child to blame others for their lack of effort in school, or you can teach your child to understand different points of view and how to work with others to problem solve. Choose wisely, your child is learning.
My books: MYSTIC and ELLE & BUDDY
---