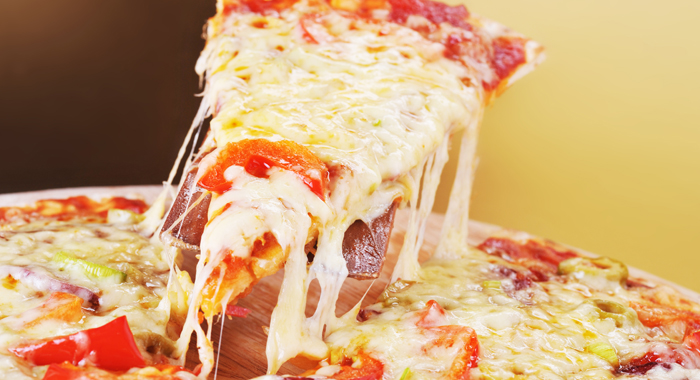 "Lovely family time." It's what we say when we get annoyed with each other in the Rausin house.
Now that my children are young adults they see us much differently than they did when they were little. Ahh, to be able to go back to the time when Eric and I could do no wrong… Nope, they see all our flaws and what's worse–we raised them so they share many of those same flaws or should I say interesting personality traits.
Here's the story of this Thanksgiving. Or why Arielle's at the grocery store Thanksgiving Eve at 8:17 pm.
For the past few months Eric's been excited about cooking with Arielle for Thanksgiving. So, imagine my surprise this morning when Eric was leaving for work and he casually mentioned that he left the grocery shopping for Thanksgiving dinner up to Arielle, our twenty-one year old who is home from college without a vehicle. What? Suddenly my nerves about running the Turkey Trot 5K in freezing 50 degree weather at 7:30 am. was trumped by my panic over having to maneuver through a crowd at the grocery store searching for cumin and sweet potatoes. I don't even like sweet potatoes. Couldn't I just crawl out of bed at the crack of nine and sip coffee in my cozy sweats then feast on cold pizza and potato chips around noon? That would be a great holiday for me.
How did this happen?
Eric and I are both procrastinators. Our children didn't have a chance of getting that gene that makes you take care of things weeks in advance. Poor kids. However, where we differ is that my husband, like my daughter, are extremely easy-going. If plans change, if things don't go the way they anticipate, they are pretty OK with whatever happens. This can cause them to make lots of plans like fancy Thanksgiving dinners, get excited about those plans and then if we get too busy and can't shop until last-minute it really doesn't matter… everything will work out. It's a good way to be. They are happy 99.9% of the time. Except that they live with two planners who tend to get upset if things do not go the way we anticipated. We're capable of saying things like, "What do you mean Arielle's doing the shopping? She doesn't have a car. Why didn't you just ask me to go shopping?"
Enter the passionate side of the family. Son and I. We plan our days from morning to evening. It upsets us if those plans change. When it comes to his music or my novels we don't discuss them much. It's all in our head…constantly. To discuss it adds stress because there's already so much internal pressure to get it done; talking about doing it creates more pressure. We like routine, don't ever try to stop us when we're writing, and even though we both procrastinate.. what we say we will do…we do. It upsets us too much to not follow through with plans. Therefore, we are very wary of new experiences, trying new foods, and agreeing to do anything that we feel may cause us stress, like running a Turkey Trot in freezing 50 degree weather at 7:30 am. Yep, I'm doing it because I said I would but totally freaking out about it.
Put us all together during the holidays and we end up with Arielle shopping with her friends at  Publix late at night for Thanksgiving dinner. Eric telling me that even if we order pizza for Thanksgiving it's really going to be fine. Kai flat-out refusing to do the Turkey Trot because he's not getting up that early–especially to run. And me trying to get the idea of the perfect family Thanksgiving out of my head. You know the one in the commercial with the decorated table and pilgrim salt and pepper shakers. We are not that family. Never were.
The thing is it's not about the picture perfect table or meal. Whatever we end up having tomorrow for dinner doesn't really matter. It's the fact that we're all together, laughing at our lack of preparedness and all our quirky ways that make us who we are. It's about the four of us being together. For that I am very grateful and who knows, maybe I'll even be grateful I ran the Turkey Trot. Maybe. Happy Thanksgiving!
We did it! "Don't cry because it's over. Smile because it happened." Dr. Seuss  Yeah…I'm smiling because it's over too. 🙂 Check out Arielle's Thanksgiving post: Racing Rausin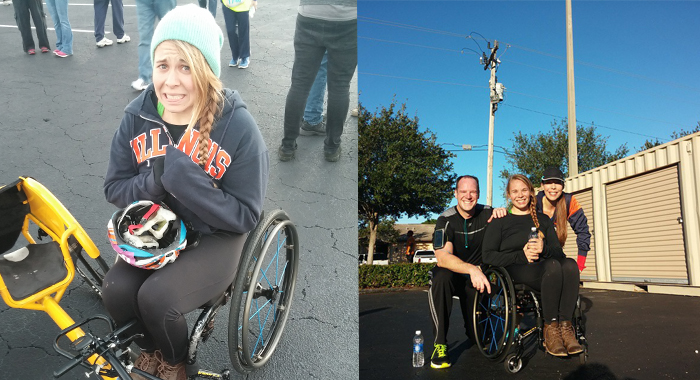 And last year's 10th anniversary of the accident post can be found here: Remembering The Accident That Changed Our Lives
---