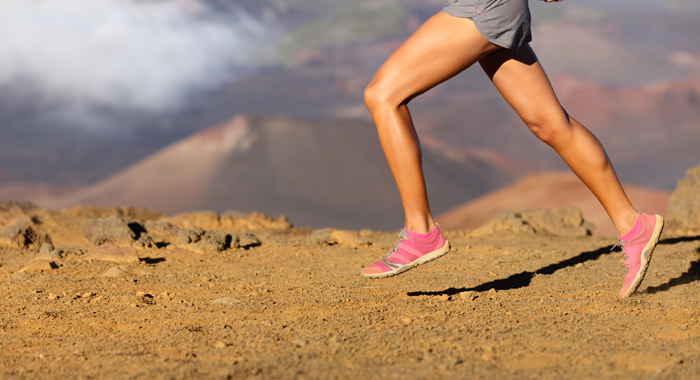 What was I thinking, has been my mantra for the past few weeks. One morning, last month, I guess my coffee was a little too strong, or the sun may have been shining a little too bright, but I heard myself asking Arielle if she wanted me to run the Gasparilla 15K with her. Now, I've been to this race many times. Arielle began participating in it back when she was in middle school. Eric joined her. I remember seeing my husband's face after he crossed the finish line. Pure exhaustion sprinkled with pain. I always felt it was a bit insane to get up before dawn to run 9.3 miles for fun. My job was to cheer, take pictures, and sip hot cocoa. Afterwards, we'd go back to the hotel, get cleaned up, and enjoy the beautiful city of Tampa with thousands of others. A nice meal, a little shopping, that's what I call fun.
Even after I ran the Turkey Trot 5K last November Arielle asked me if I was ready for my next race, I can neither confirm or deny that I used the words hell and no together in a sentence. So, here I am two weeks away from running my first 15K, my second race ever, and I'm scared!
Oh, I was excited when I first signed up. I Googled Couch to 15K and printed out my workout schedule. I began on week 5 since I knew I could run over two miles.
I started out strong, resting only one day a week, and cross-training for longer than 40 minutes. Then my toes turned black. I returned to my trusted friend Google and did a little research on running shoes. It turns out they should be a half-size larger than the size you wear. Off to the athletic store, I went before my scheduled 7-mile workout. The Run Shoppe in Cape Coral saved me! The woman who helped me was training for Iron Man, and she brought me five different pairs of sneakers to try. Then she gave me words of encouragement and race day tips. What a difference a good pair of sneakers and a positive role model can make. I left feeling invigorated and ready to continue my training.
Here's a glimpse into what runs through my crazy mind as I'm running, and a peek into the music that keeps me going. Warning if you're sensitive to certain language don't click the links. If you're not and you like a good beat then click away. These are some of the songs that make me want to run faster.
Training for this race has reinforced everything I've read about the power of thoughts. There's an inner struggle that takes place, and when the positive thoughts win over, I'm left feeling amazed at what I'm capable of doing. It's a mind game.
I run on a treadmill at the gym simply because it's what I'm used to.
The battle of my thoughts

…

Heading to the gym: Why am I doing this? There are so many other things that need to get done. The house is a mess, my novel needs work, and I really don't want to get up super early and run 9.3 miles with thousands of people. I won't be able to have any coffee until after I'm finished. I don't even want to think about using a porta potty. Ew!

Walking into the gym: I don't want to be here.

On the treadmill: OK. I'll walk and listen to  David Gray that will put me in a better mood.

After a half mile of walking: I'm ready. 7 miles. I can do this. I'll just think of it as 10 miles and take it at a slow pace. If my new sneakers start to hurt, I'll stop. I can't risk blisters.
Restart treadmill and switch to my Workout Playlist
The first mile: I hate this. The song's great, concentrate on the music. I hate this! How am I ever going to make it 7 miles?
2.5 miles: Woohoo! Here I am. This is the real me. Beyoncé is singing, and it's time to pick up the pace. I love this! Why was I worried? Life is great! "Who runs the world…Girls!"
3.3 miles: All right I completed a 5K. I only have 4 more miles to go. That's not so bad. I can run 4 miles. Maybe I'll go faster and try to get a better time at 5 miles than I did last week. Yes, try it. Focus–Go!
4.5 miles: Oh, this is the wall Arielle talked about. I'm ready to be done now. Break through the wall, break through the wall. Keep going. Turn on some Bee Gees! "I, I, I, I stayin alive, stayin alive…"
5 miles: Ouch. My feet are great. These sneakers are incredible. My legs hurt. I ran 6 miles last week, of course, I can do this. I will not stop. Only two more miles to go. Two more miles, find a song I like. Jai Ho! I can do this. If I run faster, I'll get done quicker.
5.5 miles: Since I'm just training and I've never run 7 miles before really anything I do over 6 miles should be considered good. Maybe I'll run 6.5 miles instead. No! 7 miles, you can't give up with a half mile to go. That's ridiculous. Take it at a slower pace you can do this. Just jog to the end.
6.0 miles: Yes! Only one more mile! I'm so close! One mile that's it. I feel good. I feel like I could keep going, but do I feel like I could keep going for 2.3 miles because that's how long the race is and it's only two weeks away. Hmm. One more mile for today! Turn it up! Step, step…
6.8 miles: Run faster! Turn up the music! Yay! Visualize the finish line.
7.1 miles: Ha-Ha I'm still going. I got this!
7.5 miles:  Time to walk. I did it. I really did it. Wow, I feel great!
In the beginning, the thought of running 7 miles was draining. The negativity strong, telling me it was near impossible. My mind searched for every reason to get out having to do it. Once I forced myself to begin, every time a negative thought entered my mind telling me I couldn't do it I had to come up with reasons for why I could. In this way, running is excellent training for life. When a goal such as writing a novel or running a 15K seems insurmountable, it's because I'm too focused on the overwhelming end result instead of taking it step by step and celebrating small victories along the way. It's just like the saying:
"A journey of a thousand miles begins with a single step." Lao Tzu
or "The journey of a 15K begins with a single mile, and then another, and another, and another…"
Update: I'm still running a year later. Couch to 15K to Marathon!
---