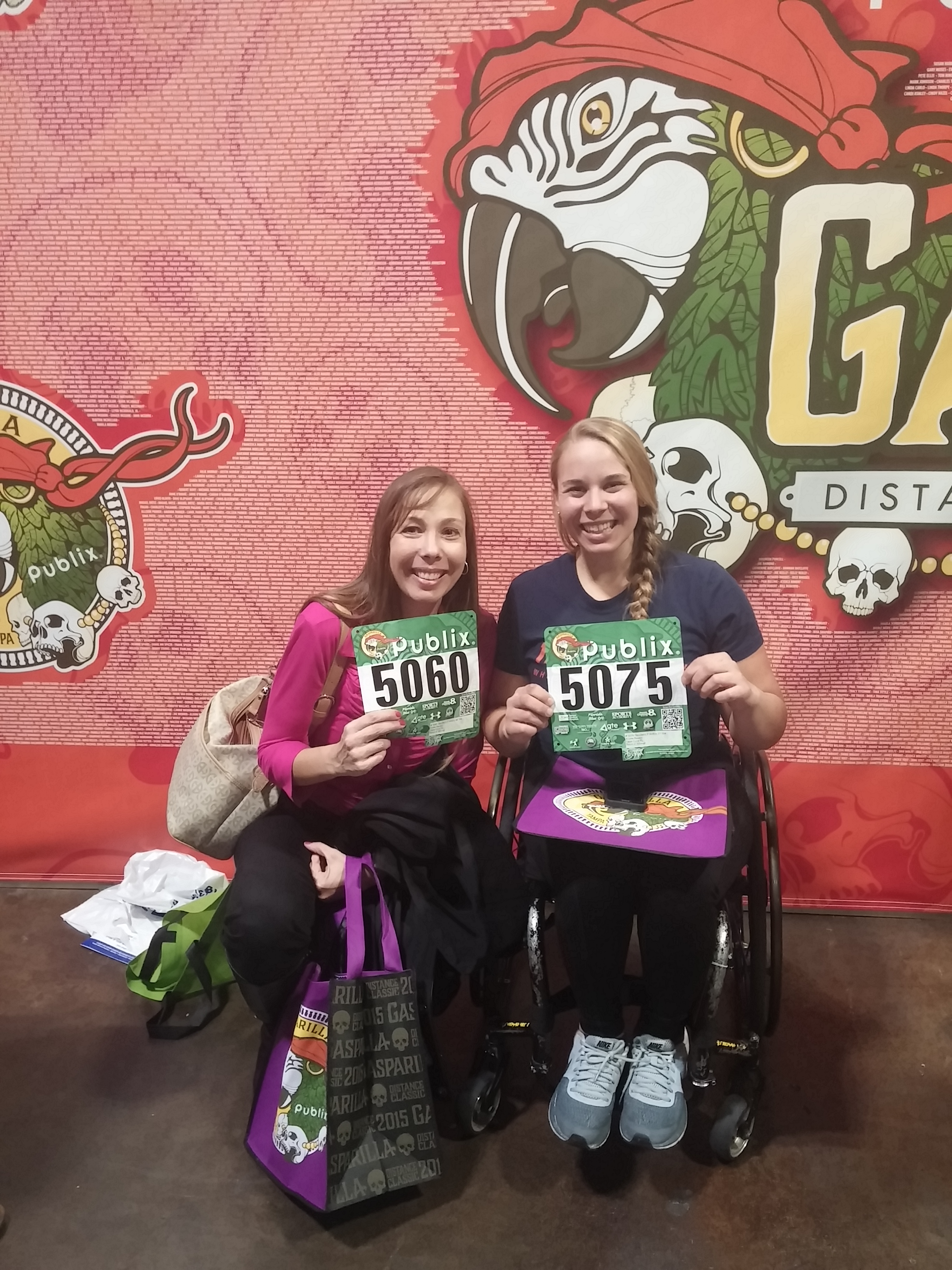 What a weekend! Arielle and I completed a 15K!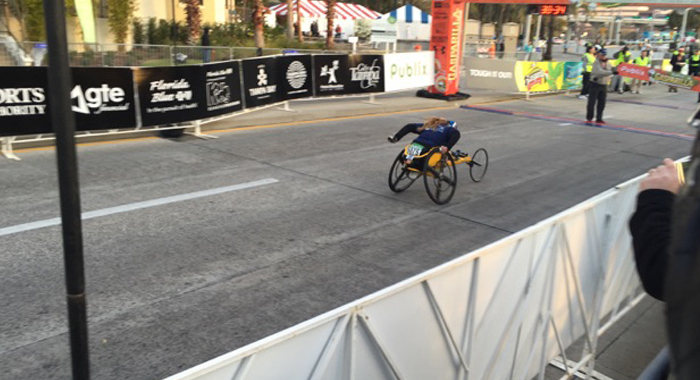 My head is still spinning from all the excitement. My legs are happy I'm taking the day off from running. My stomach's happy because I've been celebrating since the 15K and making up for all the calories I burned. And my heart is very happy that I was able to share in a memorable weekend with my daughter.
Here are some photos from our mother/daughter race weekend. Gasparilla 15K!
  Before the race 5:45 am. and 44 degrees. Brrrrrr!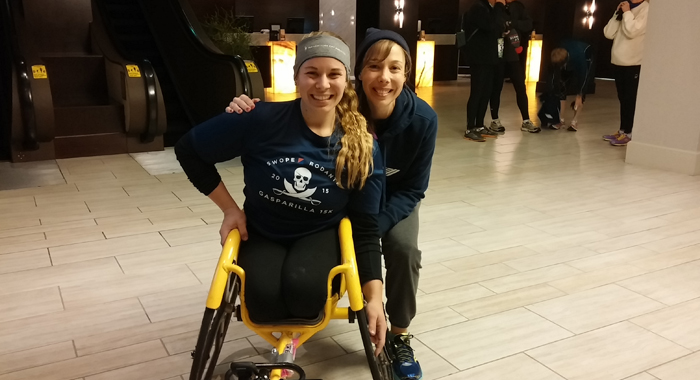 Arielle at the starting line.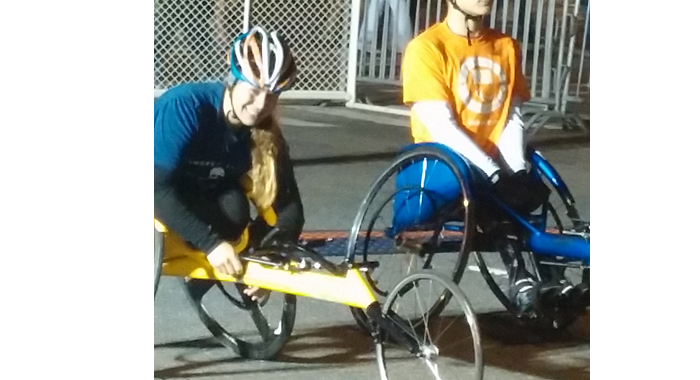 I found the group of 11 min. milers and decided to join them. My peeps.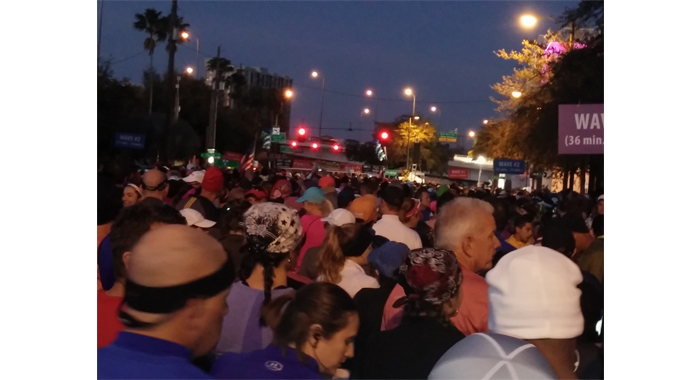 While I was running I spotted Arielle on the other side of the road heading toward the finish line. I ran across the median to cheer her on which led to all my running peeps cheering her on too. It was a magical mom moment. Arielle later informed me that I wasn't supposed to run across the median. She saw me and worried I'd get in trouble. I had to cheer on my girl. I seized the moment!
Here she is after the race. She had plenty of time to go back to the hotel and change before waiting for me to finish.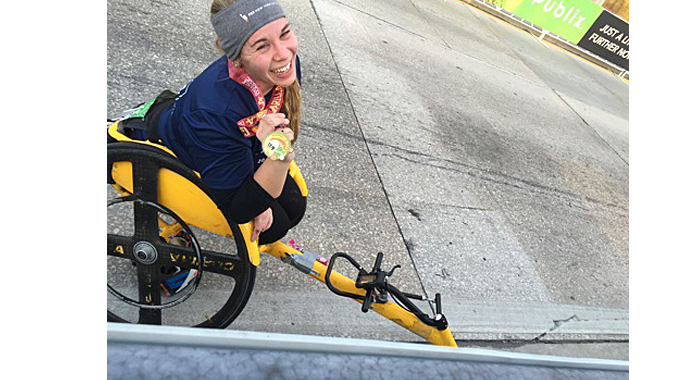 Here I am after I realized I only had 0.2 miles left to go!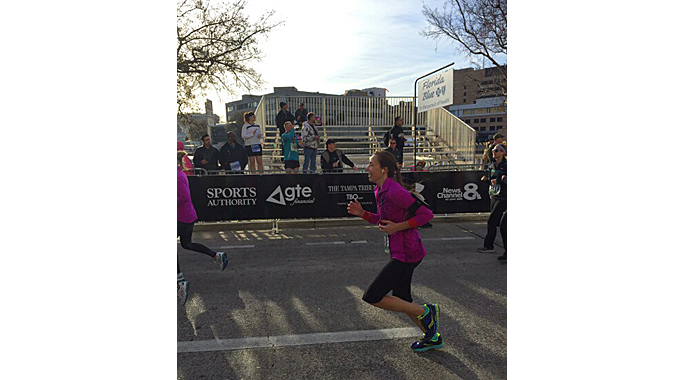 This is how we celebrated afterwards.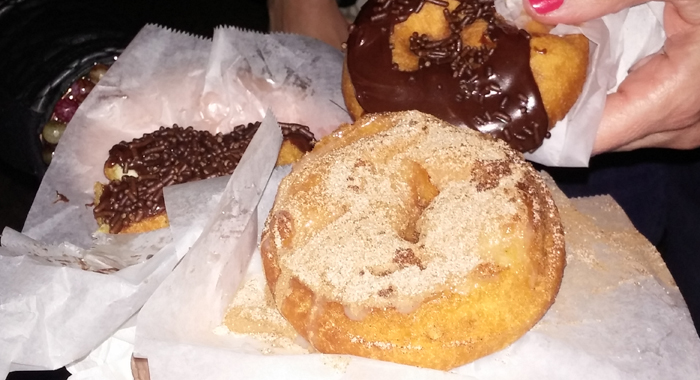 Two years ago I never would have thought I'd run a 15K. I've always enjoyed running and exercising but races scared me. I learned two important lessons from this experience. First, I learned what setting a goal can do. Once I made the commitment to run I followed a workout routine that challenged me. I realized I'd been stuck doing the same exercises and never pushing myself beyond 3.2 miles. I don't think I believed I could do more. Now, I can run for 96 minutes–9.3 miles. It was a life lesson.
Next, I learned the importance of facing a fear. I've been watching Arielle and Eric run in races for years. Arielle's completed 11 marathons and countless 5, 10, and 15K's. I knew what was involved and my fear always stopped me. The support I received not only from my family and friends but from members of my gym and then people during the race was incredible. Standing in that crowd getting ready to run brought tears to my eyes because I was surrounded by people who were just as nervous but just as exhilarated to face the challenge. It was another life lesson teaching me to break out of my comfort zone and try something new.
Arielle is back at college. Lucky for me I'll get to see her soon. The Los Angeles Marathon is three weeks away. This time I won't be running through any medians to cheer her on. I'll be waiting at the finish line with my camera and donuts.
"Each of us must confront our own fears, must come face to face with them. How we handle our fears will determine where we go with the rest of our lives. To experience adventure or to be limited by the fear of it." ~ Judy Blume
Everywhere we go people ask about Arielle's racing wheelchair. That's why I wrote ELLE & BUDDY. March 2nd is the big day!!! Click on the link to buy an early copy , and check out our Facebook page. Muza is an incredible illustrator! After over two years of collaboration our book will be out March 2nd!
---