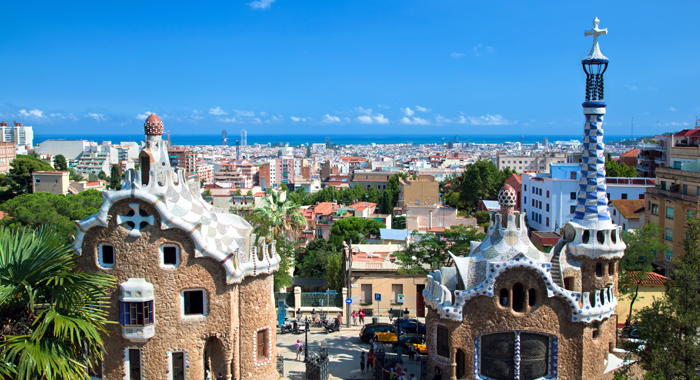 She Said
I knew exactly what he was going to say. We agreed to write a She said, He said post on traveling, and with one simple look I knew what was going in his post. It was not one of my best moments as a mom and wife but certainly memorable. Let me add that at the time I thought we were all going to die. We laugh about it now. I'll leave it at that and let Eric explain what happened.
Our family loves to travel. It began with a trip to the Smoky Mountains when the kids were five and nine. We rented a cabin, went hiking, horseback riding, tubing, and spent quality time together. When we returned home we were hooked. I knew there would be many more family vacations in our future.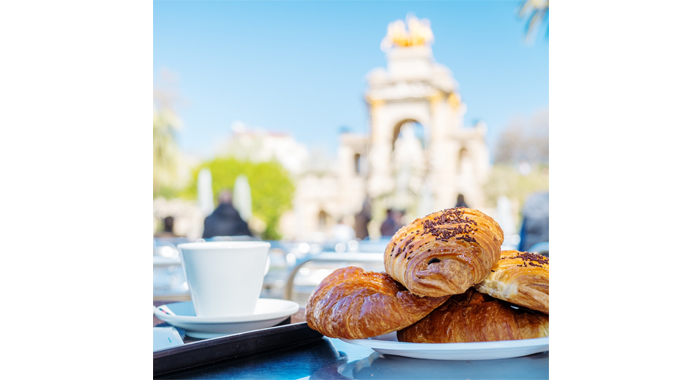 When I was 17 I traveled with a group of teens to nine different countries. There were several home stays during the trip where I had the opportunity to live with families in England, Denmark, and the Netherlands. At an early age, I recognized the importance of meeting people from other cultures and learning about their lives. Besides the fond memory of my home stay mother in Denmark serving me warm rolls with chocolate every morning, I also remember being nervous while riding the metro in Russia. Our group leaders had given us many rules to follow and warnings about our behavior while in Moscow and St. Petersburg. As I sat there, an old woman next to me offered me a flower. I suddenly felt welcome. Without spoken words, a simple gesture helped make a connection between two strangers.
I wanted my children to have the same experience of traveling abroad so in May 2007 we went to the U.K., France, Switzerland, Germany, and Italy. It was a three-week extravaganza with many firsts. It was the first time Arielle (13) and Kai ( 9) saw snow and it was the first time they saw a bidet. Eric and I walked into their adjoining hotel room to discover the roses we had been given at dinner sitting in the shallow water of the bidet. Lots of laughing ensued.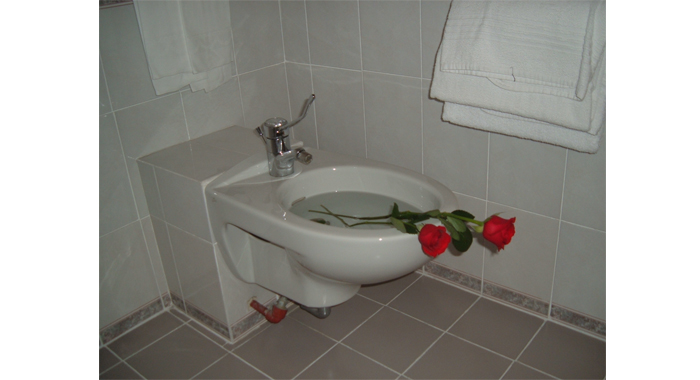 This was also the trip where we learned of everyone's kindness despite language barriers. Often Eric had to carry Arielle up and down stairs while Kai and I took the wheelchair. Everywhere we went people offered to help. In France as I climbed a crowded flight of stairs in the metro, without a word, people grabbed onto the sides and helped me. Then there was the outdoor Evanescence concert in Switzerland where a tall stranger helped Eric lift Arielle and the chair above the crowd so she could see the stage. Every day was a new adventure whether we were sitting on the steps of St. Paul's Cathedral having our lunch, going for a boat ride in Lausanne, or chatting with the chef of a restaurant next to our hotel in Zermatt. We returned home with lots of pictures, videos, and a better understanding of each other and other cultures.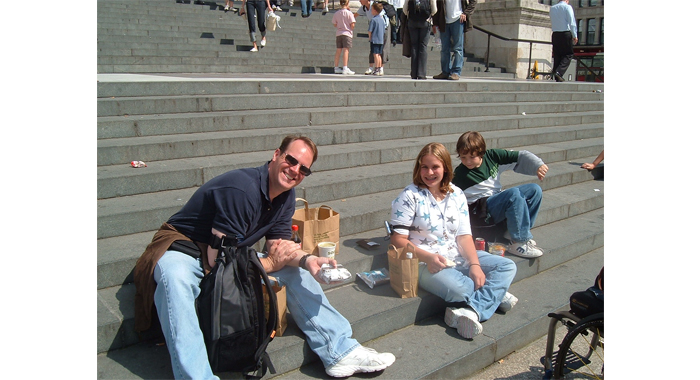 Four years later, we did it again. Eric had pulled up a world map online with airline ticket prices. Wherever the best deal was that's where we were going. Barcelona was the winner. Later we realized an extra bonus. Barcelona had hosted the 1992 Paralympics so it was more accessible than most cities. There's nothing quite like the moment when you step off an airplane, exhausted, in another country, where everything is different and you're scrambling to take it all in. Basilica of the Sagrada Familia was one of the most amazing churches I had ever seen. We listened to the crowd scream, "Messi!" at an FC Barcelona game. We ate incredible food, took a cable car ride to Santa Maria de Montserrat and we attended the La Mercé Festival. The kids were both teenagers during this trip so it made everything except visiting museums easier.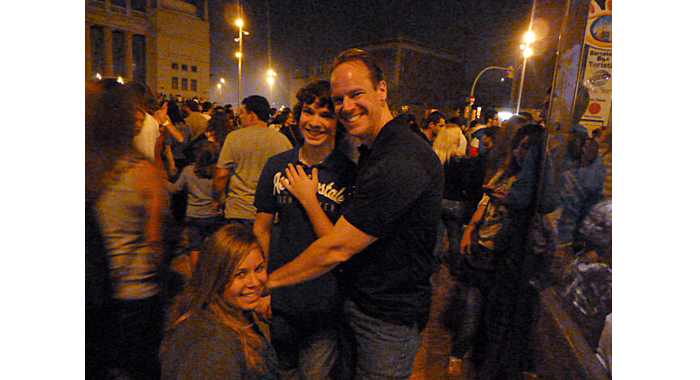 Traveling has brought us closer together as a family. Arielle and Kai have shared memories of all our trips and as time goes by and change happens those memories will be the glue that keeps them bonded. We're gearing up for another trip this summer. All four of us will travel to Denmark and Sweden. I'm looking forward to our next adventure. We'll probably stick to public transportation and bicycles for my peace of mind.
He Said
As I cautiously followed Krista down the twisted mountain road in our rented car I realized I made a mistake. Perhaps I should have listened to her and ignored the cars piling up behind me. Perhaps I should have driven even slower on the steep winding highway. Maybe then my lovely and normally level-headed wife would not be walking down the road screaming about my reckless driving and willingness to throw away our lives. Perhaps.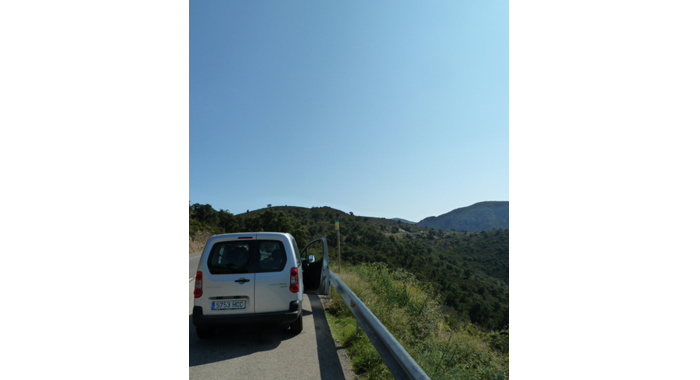 Then again, something like this was bound to happen. Although I am usually the personification of sweetness (and humility), I am willing to admit that I can be a bit overwhelming in large does. And after spending 2 weeks in close quarters with my wonderful wife and incredible children, I'm pretty sure they will all agree that we ventured into that magical elephant tranquilizer range on the dosage meter. Still, I wouldn't change a thing.
We were in Barcelona for a family vacation. We rented a small apartment just outside of one of the major squares with easy access to trains, buses, and a hilltop museum that overlooked the entire city. It was perfect but small. Although technically a 3 bedroom apartment, the whole thing would probably fit in our master bedroom at home. Couple that with a single bathroom and you have a recipe for tension. Amazingly, you also have a sure-fire plan for great conversations, incredible discoveries, spontaneous silliness, and a deep connection to your family.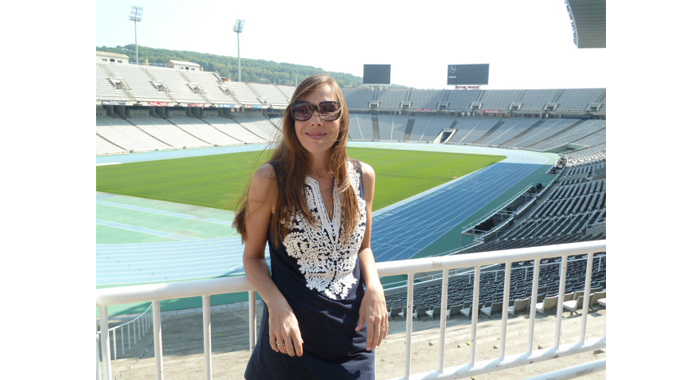 Barcelona was fantastic! We bonded over our universal lack of understanding of anything other than the most basic Catalan phrases (it is very similar to Spanish, but none of us speak that very well either). We were fascinated to learn the incredible history of national treasures such as Antoni Guadi's phenomenal church, La Sagrada Família, the Abbey to Santa Maria on Montserrat and the Olympic Stadium. We were delighted to find accessible beaches and train stations. We were overjoyed to see Barcelona defeat Athletico Madrid at Camp Nou (go Messi), and to witness the spectacle that consumes the entire city during the Festa de la Merce. Each day was filled with laughter and a sense of wonder.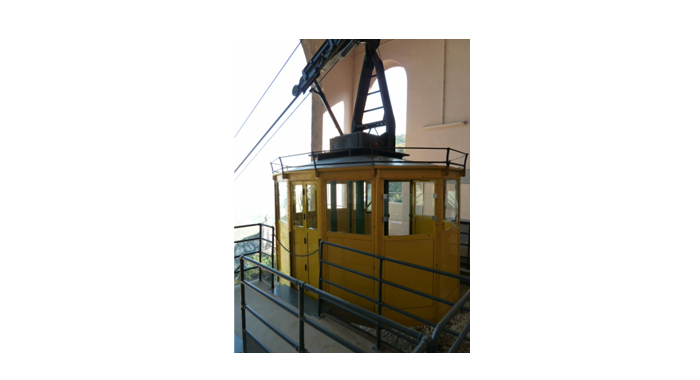 And through it all we learned a lot more about each other. We would get back to our cozy apartment after a full day of discovery and talk about everything. Whether it was the food we ate, the things we saw, or just how we felt – the barriers that can accumulate at home such as lack of time, conflicting schedules, and busy lives, just fell away. We were thoroughly enjoying each other's company.
That's not to say all was perfect. Everyone needs some down time and we each sought it in our own ways: I would get up before everyone else and set off to wander the city and bring back breakfast, Krista and Arielle would find quiet spots to read and Kai would jam to his music.We learned how to find the space we needed to breathe… for the most part. So when my driving upset Krista on our way to the coastal village of Roses (where the world-famous El Bulli restaurant resides) it was ultimately no big deal. We got things straightened out and still arrived in Roses in time to watch the sun set and have a great dinner.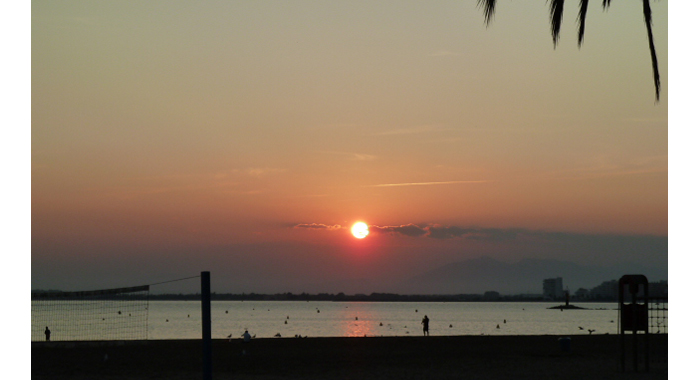 There is something magical about the combination of travel and vacations. The drudgery of a daily routine or a never-ending to-do list vanishes when you travel. This gives everyone a chance to relax and interact in meaningful ways that can be hard to maintain at home. The result is a closer family that will have shared memories forever. The benefit of this far outweighs the cost of the vacation, so if you have been putting one-off for a while, stop and go as soon as possible. You will not regret it.
Check out our other She Said, He Said posts.
When Our Daughter left for College
Our Views on Marriage After 25 Years
---