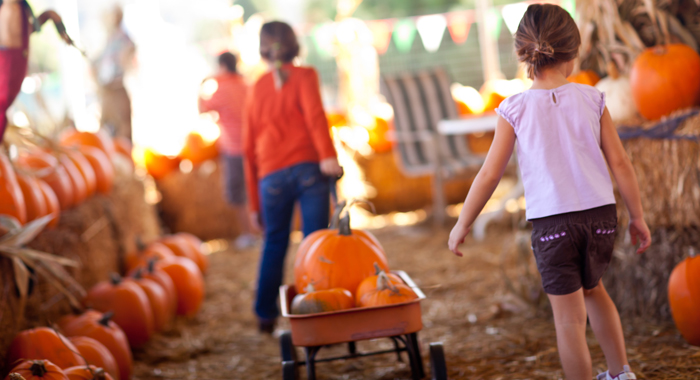 I was about five years old. I followed my grandmother to one of their spare bedrooms. It was the one that had creaky old stairs leading to the attic. Rarely did anyone ever go in the room. As a young child, it frightened me. My grandmother opened the closet door and grabbed a box from the top shelf. Inside were unopened toys! She had hidden an entire box full of toys in the creepy attic room.
She told me they were toys for children who were in the hospital. A boy in our neighborhood had been in an accident, and she let me help choose which toys she would bring to him. That day, those moments together taught me compassion and the importance of caring for others.
I used to go fishing with my grandfather. I remember the anticipation the night before, waking every hour wondering if it was just before sunrise, time to hop in his car and drive to his boat. The cooler was packed with sandwiches and sodas. I'd sit in the sun with my fishing pole listening to my grandfather chat with his friend. One day, the pole nearly jumped out of my hands. There was something big on the other end that was too much for me to handle. My grandfather encouraged me and then took over to reel in the flounder. He was so happy! When we returned to the dock, my grandfather wanted me to hold up the fish for everyone to see. He took my picture. I told him I didn't really catch the fish he did because he reeled it in. He insisted it was my catch. At that moment, I saw how proud he was. Even though I couldn't understand why at six or seven years old, I felt his love for me.
I was living in California alone managing an apartment building. My paternal grandmother who I wasn't as close to called and told me she was coming for a visit. I was surprised but happy. She stayed with me, and I got know her better than I ever had as a kid. I remember how each morning over coffee before I'd go to work, she'd want to discuss what we were going to make for dinner. As a twenty-one-year-old living in LA trying to make ends meet my dinner often consisted of a bowl of cereal. I couldn't understand why we had to plan dinner so far in advance…that morning. I can't recall what we did during her visit or exactly how long she stayed. All I remember are those mornings with her planning our meals. Moments. A true Italian grandma. She showed me her love through making sure I was eating well.
My grandparents never said I love you yet it shone through in moments that left impressions of love I carry with me now that they are gone. No matter what I'm doing when I think back to those times with my grandparents, I feel their love.
Life is filled with so many precious everyday moments. Whether I'm sitting on my lanai reading, listening to the birds, receiving an excited text from my daughter because she aced a test, having my son fist-bump me at the gym, or sitting with my husband at dinner listening to him talk about our children while tearing up. That's what life is. Loved filled moments. The key is to recognize them.
At the beginning or ending of every day I write down five joy-filled moments. It reminds me to be present. It reminds me to be grateful. One day I will look back at my journal and remember. I will feel the love just as when I think back to those special moments with my grandparents.
---