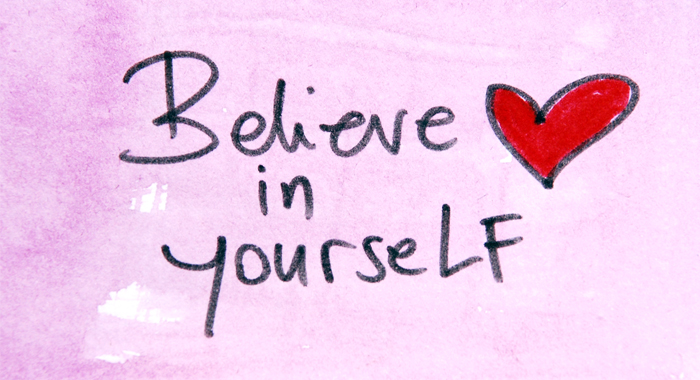 That little voice inside that says you're not good enough; you'll never do it, it's too difficult, you don't deserve it, is fear. Plain and simple fear. Because what if you fail? What if trying and failing leaves you feeling weak? Embarrassed? Setting goals takes vulnerability, but it's in that vulnerability that we grow. It's about having the courage to fall, get back up, brush yourself off and say, "I'm going to try again."
A month ago, I was on week 11 of my marathon training. My long run was 16 miles. I thought I'd be fine because it was only one mile longer than the week before. When I hit mile 14, the dizziness began. My stomach churned. I was so close to my goal, but I knew I was in trouble. I couldn't go any farther. My husband picked me up, and as soon as I stepped out of the car, my stomach let loose. It took me two hours to recover. The entire experience frightened me. What if I could never get beyond 15 miles? What if this happened during the race? Maybe I set my goal too high. The thought of running a half marathon instead of full was enticing me to scrap my workout plan.
My family kept silent and listened as I explained my fears. My migraines hit with a vengeance causing me to miss several workouts. I researched marathons in February and March thinking I needed more time to practice. Not reaching my running goals was weighing heavy on my heart. Even though I could run 15 miles, I felt like a failure.
Then my daughter, Arielle, came home from college. After months apart our family was all together again. We went out for pizza and ice cream and laughed and joked with one another as if no time had passed since August. I listened to her stories of her marathon training with her team at the University of Illinois. I felt my strength returning. I knew my family believed in me. I knew that whether I chose to run a half or a full marathon they'd support me. What if? The next morning, as I got ready for my long run, I didn't commit to any specific mileage. My workout schedule called for 20 miles. The question lingered. How could I run 20 miles when I'd never accomplished more than 15 and missed several workouts? I didn't want to get sick again.
I grabbed my music. I set my intention for 20 miles. I ran. And ran. And ran. Sure enough, at mile 14 the nausea swept through me. That's when I slowed to a walk, ate an energy chew, and told myself I was fine to keep going. Every time my mind screamed that I had to stop because I was sick, I told myself I could do it. Keep going. As quickly as the feeling arrived, it disappeared. I was shocked! Just like that, it was gone! My legs ached, but my stomach was fine. I did it! Then at mile 18, it hit again. This time armed with my mantra: I can do it! I slowed to a walk, ate another energy chew and waited. I didn't panic over my time or let myself believe I was going to be sick. I repeated my mantra and kept putting one foot in front of the other. I can do it. The dizziness disappeared again. With a mile and half left and a tightness in my legs, I'd never felt, I picked up speed and completed 20 miles! It took me over 4 hours! 20 miles!
Our minds are a powerful tool. When you believe in yourself and are willing to risk failure, pick yourself up from failure, it's a lesson that can set you free. What I learned from my training I carry with me in my everyday life. When fear appears as it always does, I acknowledge it, and then I change my thoughts to the present moment. I feel a peace which gives me strength. In that moment, I believe in myself. It's the spark of a flame that lights the path of my journey.
---