Ice cream cakes are my favorite! This icebox cake is ridiculously easy to make and delicious. Here's where I found the original recipe. I changed it up a bit and let's just say I did it on purpose. It wasn't a mistake at all…nope…not at all. I meant to mix all the Cool Whip in with the fudge. I'm creative that way. <smile>
Ingredients: Cool Whip (8 oz.), Fudge topping, ice cream sandwiches, chocolate instant pudding mix, Oreos
Pour 1/2 cup of warm chocolate fudge over the Cool Whip.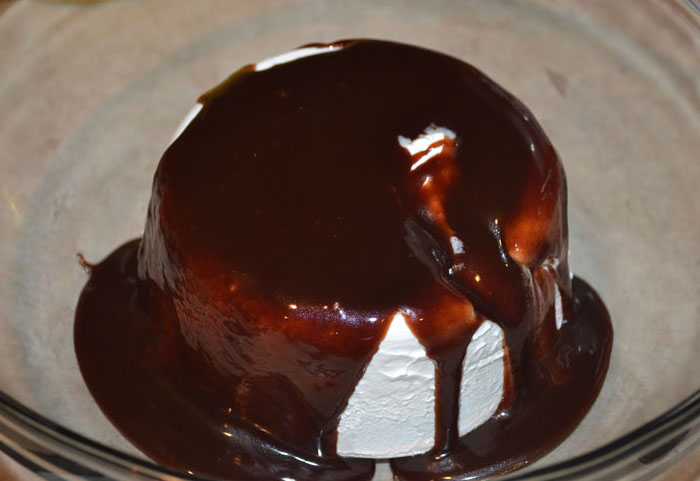 Whisk together and then add the box of instant pudding and crushed Oreos. I used about 18 Oreos for the entire cake. Stir.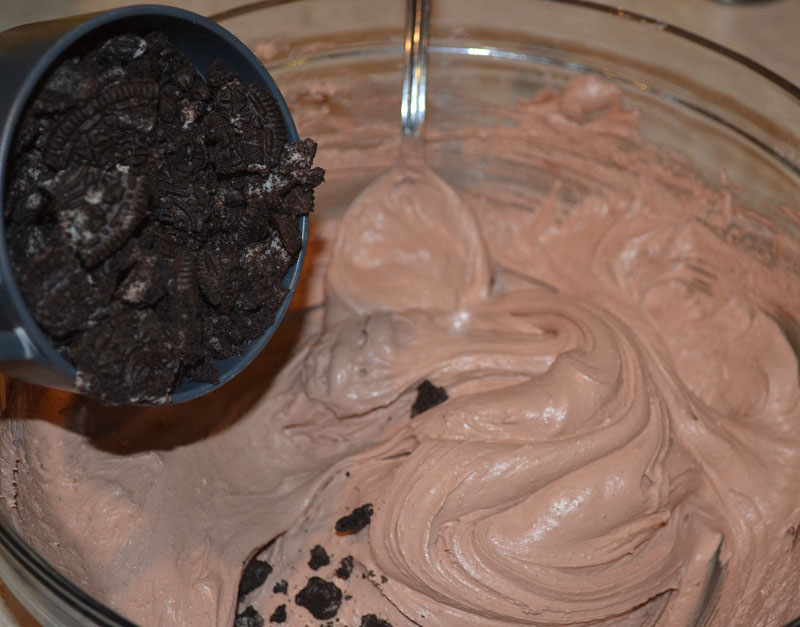 Place four ice cream sandwiches side by side on tinfoil.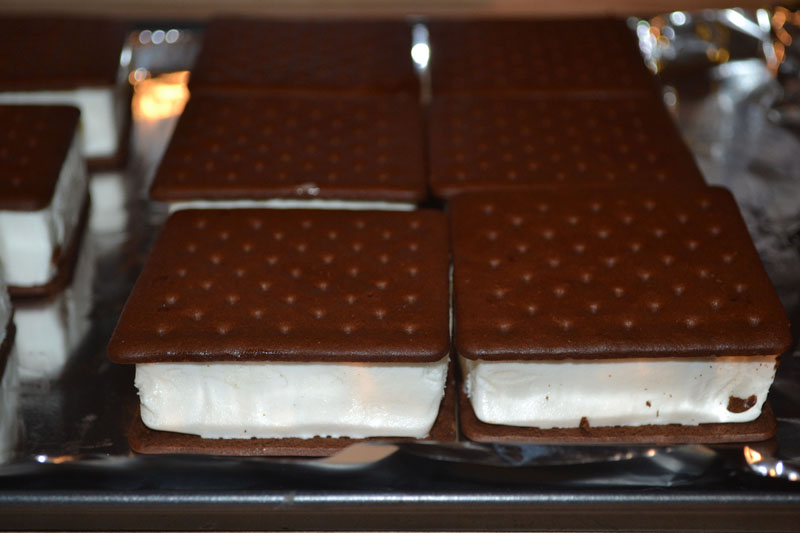 Cover with a layer of the Cool Whip mixture. Add more ice cream sandwiches. Yum!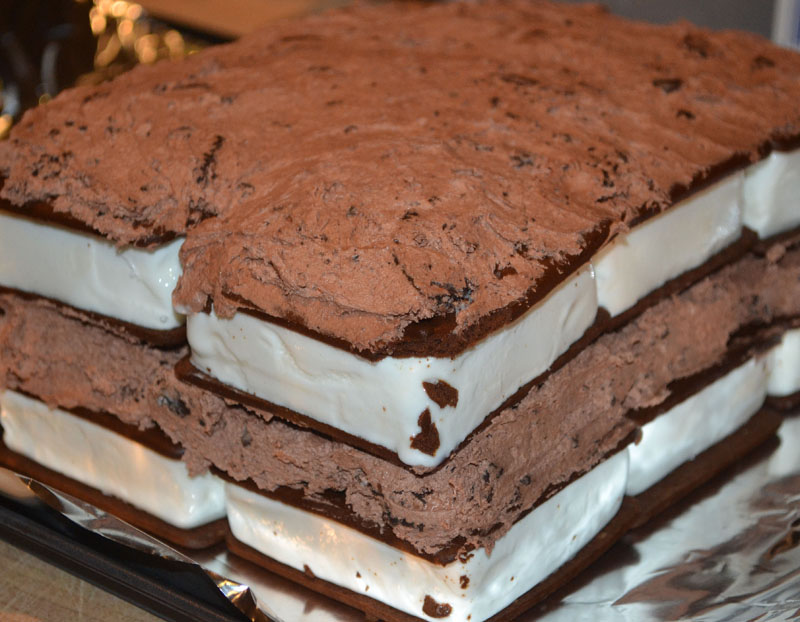 Add more Cool Whip mixture and decorate with crushed Oreos. Cover the cake with tinfoil and stick it in the freezer for four hours.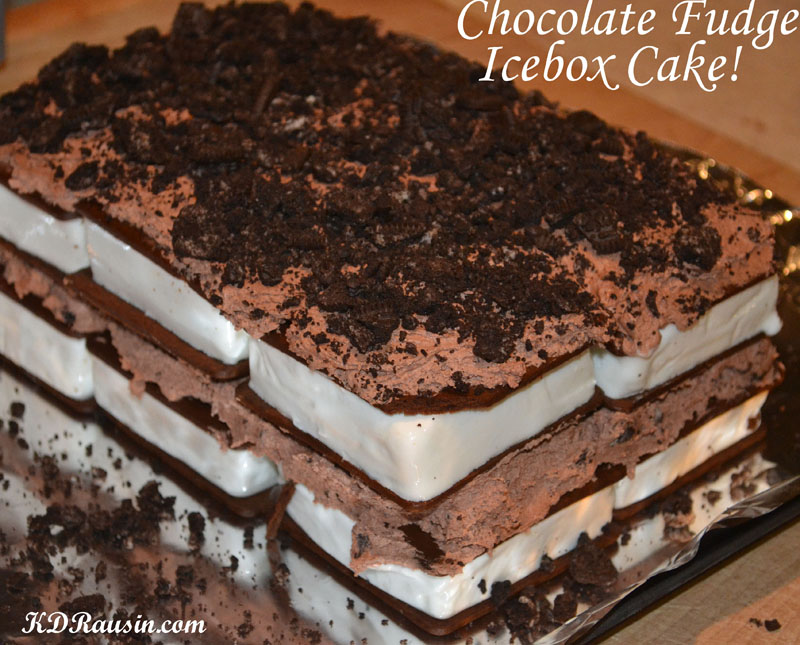 Enjoy!
I'm taking a blog break while I enjoy time with my wonderful family. I'll be back sometime next Wednesday or Thursday or Friday…
Meanwhile, follow me on Instagram or Facebook. Congratulations to all the graduates! I love seeing all those smiling faces. Way. To. Go!
Somehow Halloween flew by and I never had a chance to eat one of my favorite treats. Caramel Apples! So, I decided to make them for Easter. I cheated and bought the bag of caramel from the grocery store. Basically, this recipe takes about 15 minutes to make. Wrap the caramel around the apples, pop in the stick, put it in the oven for five minutes and then decorate. Be sure to decorate quickly before the caramel hardens. You can always keep extra caramel warm on the stove to use as you create your apple masterpiece. Enjoy!
Happy Easter and Happy Passover!
I'm taking a short blog break for the holiday. I'll be back next Wednesday, April 23rd. Cheers! Krista
Healthy Snacks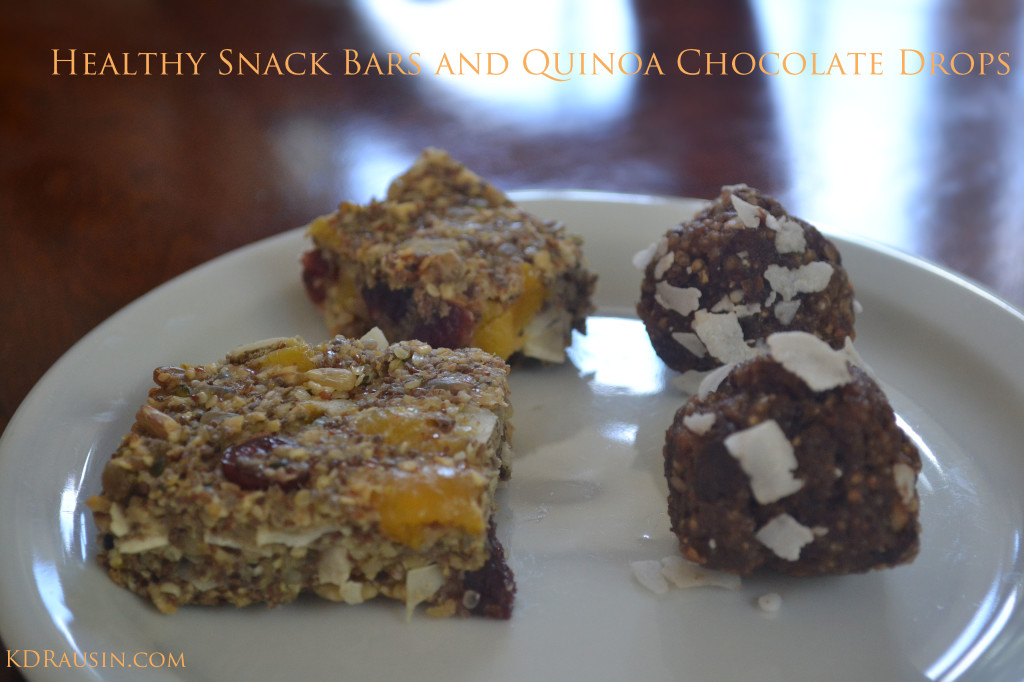 Here are two easy to make nutritious snacks. I'm trying out different recipes to see which ones I like best. The healthy bars are good and the quinoa chocolate drops are great. I'm partial to chocolate. It took me less than an hour to make both treats. I stored them in airtight containers in my fridge and they're perfect to nosh on in between meals or after a workout.
The recipe for the Quinoa Chocolate Drops I found on: Skinnyms.com  Instead of rolling the drops in almonds I used unsweetened coconut.
The recipe for the Healthy Bars I found on: Roxanashomebaking.com
Enjoy!