What a weekend! Arielle and I completed a 15K!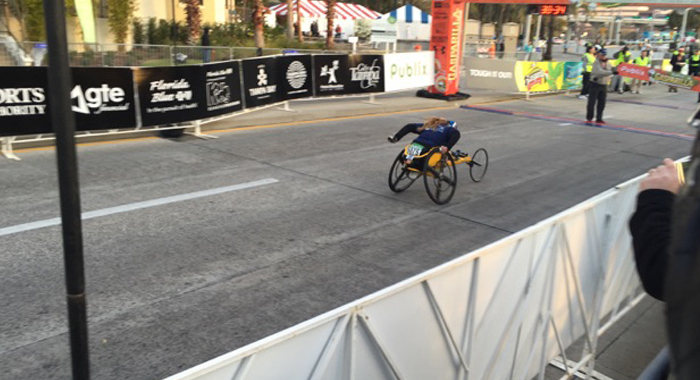 My head is still spinning from all the excitement. My legs are happy I'm taking the day off from running. My stomach's happy because I've been celebrating since the 15K and making up for all the calories I burned. And my heart is very happy that I was able to share in a memorable weekend with my daughter.
"The clearest way into the Universe is through a forest wilderness." John Muir
As a young teen growing up in Pennsylvania I would take long walks through the woods near our house. There was something about being among the trees, listening to the birds and watching the sunlight cascade down through the leaves. I always felt at peace. Those days of being in nature were calling to me. I needed to leave the familiar palm trees behind in search of maple, birch, and hickory.
I'm not one who enjoys tent camping. Cabins with a jacuzzi are more my idea of roughing it. It had been over ten years since we visited Gatlinburg. I knew it was time to return.
We boarded a plane for Tennessee and after a short hour and twenty-minute flight I felt as if I stepped into another world. Mountains! Glorious, green, majestic mountains with white mist decorating the treetops.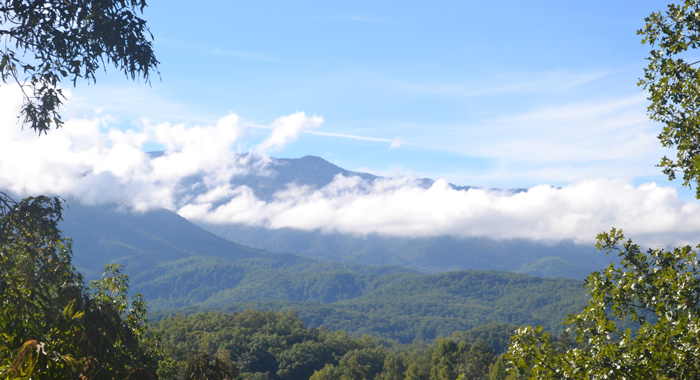 Pumpkins, scarecrows, and bundles of hay stood outside shops and homes announcing my favorite season–Fall! On the windy road to our cabin, I made Eric pull over, no, not because he was driving as if he was on a racetrack, but because I spotted some deer in the forest next to us. To my amazement, a beautiful doe peered at me long enough so I could snap a few pictures.
Our cabin was perched high on a mountain with a fabulous view. Each morning I sat outside on the porch swing, sipping my coffee, and listening to the birds sing. Heaven.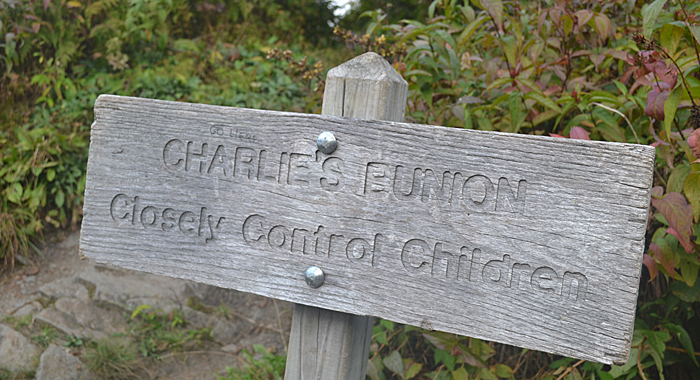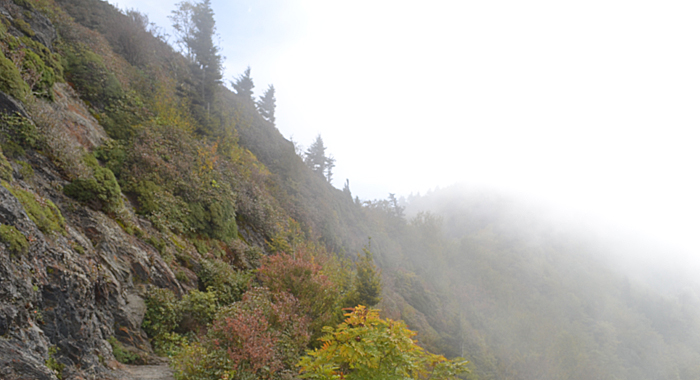 The first day, we hiked to Charlie's Bunion. I wasn't too worried about the 8.1 mile hike. Eight miles sounded easy, however, what I didn't think about because I've never been hiking, was the steep incline over 4 miles. It was more challenging than I imagined but definitely worth the view at the top! We sat on a giant boulder at the highest point and ate our lunch overlooking the valley and the Great Smoky Mountains. Breathtaking.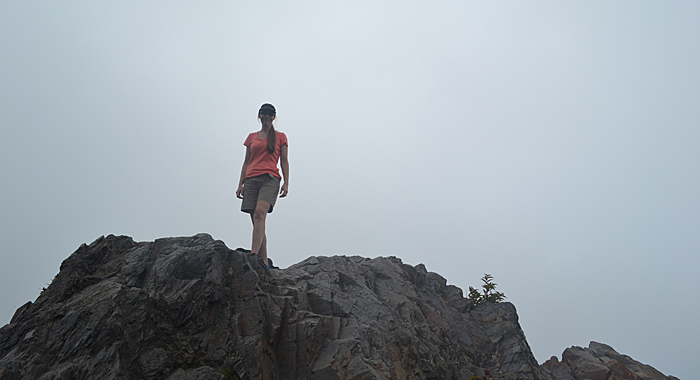 On the way down we made a wrong turn and added an extra mile to our trip but still made it back to our car before dark. Our plans to get cleaned up and go out on the town turned into finding a restaurant where we could take our stinky selves and sit outside for a bite to eat. We knew once we reached the cabin and sat down…there would be no getting up to go dancing. We were right. Exhaustion.
Our next adventure was on the Middle Prong Trail. A kind couple we met at Charlie's Bunion told us about it. This trail was easy and beautiful. It's known as the best waterfall hike in the Smokies. It felt like a long stroll through the woods. We hiked a total of 8.3 miles over 5 hours. I stopped to take lots of pictures and we enjoyed our lunch while listening to the rush of water over the falls. Peaceful.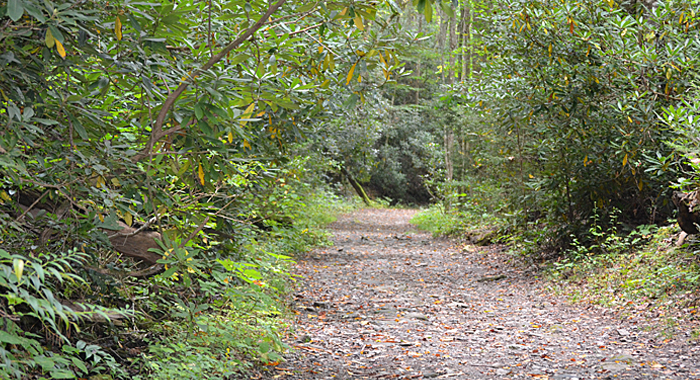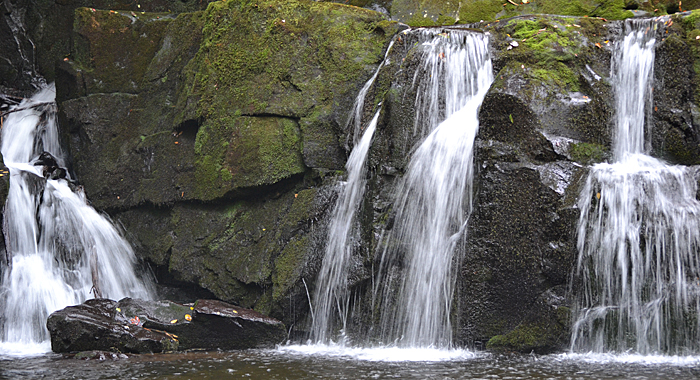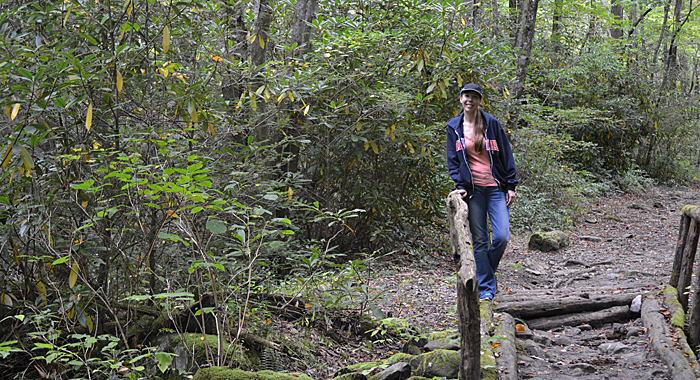 My legs and feet may ache but my heart is filled with peace. "Delicious autumn! My very soul is wedded to it, and if I were a bird I would fly about the earth seeking the successive autumns." George Eliot
I'm already making plans for next year's hiking adventure.
Oh, and if you go to Gatlinburg grab a bite at Three Jimmy's. Ask for Victoria. She'll make you feel like family.
"We all create the person we become by our choices as we go through life." Eleanor Roosevelt
It was a Friday morning. I had just driven from Cape Coral, Florida to Champaign Illinois, over 1,100 miles in two days. Even after a good night's sleep, my body and mind were exhausted. Arielle and I stopped at a restaurant for breakfast before meeting her roommates at their new apartment for move-in day. I needed coffee and lots of it!
An Awkward Situation
As we approached the door to the restaurant I saw a man standing outside. I knew what was coming and I also knew I didn't have any cash. He asked us for money and I offered to buy him breakfast. Having two children that are now a teen and young adult has made me aware that my every action can immediately embarrass them. I try very hard to watch what I say and do when we're out in public. Small talk is not my forte and my brutal honesty in what I'm thinking and feeling can make my children turn all shades of red. So, I'm careful. However, here was someone asking for my help and I couldn't turn away.
When I'm exhausted, I'm prone to emotions I normally can keep buried, only to surface later in my writing. I observe, I feel, I write. It is only when I'm truly vulnerable that I will cry. And I'm one of those freak criers that will begin to cry and two seconds later, stop. I have an automatic tear shut-off valve.
My sadness will present itself in anger before tears. I'm very aware of this trait, and when I'm feeling a combination of exhaustion and sadness, I've learned to keep my mouth closed especially when my children are around.
Obvious Tension
We went into the restaurant to order. I immediately sensed tension in the employees behind the counter. I told the young man to order whatever he wanted. A manager came over and watched. She talked down to him telling him what he could and could not have.
We got our coffee and sat down at a table for two. I was trying very hard to balance helping a stranger, protecting my daughter and not embarrassing her, all while feeling completely emotionally drained and without my morning coffee. The man sat a table behind us.
The Lecture
Another manager came out with only one of the breakfast orders. She brought it to our table and asked who it was for. I told her it was for the man at the table next to ours. She asked me if I knew him. I told her I didn't, I simply bought him breakfast. That's when she began to lecture me for helping him. She told me the last time he showed up they called the police.
My heart hurt. I listened and felt the pain of a young man who was made to feel less than others; knowing that if I opened my mouth it would start a tirade of tears and words tangled with raw emotion. Part of me wanted to give my strong opinions on doing what's right and lifting people up not tearing them down. Instead, I took my tongue lashing and gave her nothing to argue against. I just stared. Oh, the emotions flowing through me were intense. In that moment, I felt deep pain for a man whose life I knew nothing about but he deserved to be treated with respect. I couldn't understand how the restaurant employees found it more appealing to bond together against him rather than reach out and help him.
We all ate our breakfast and left. Arielle and I didn't discuss the incident until days later.
Two Sides
I raised my children to try to always see the other's point of view in any given situation. To try to walk in another's shoes before judging or condemning them, which never works out well for either party involved. So, now when I have conversations with my children they often will present me with different points of view. I'm proud of them for this, however, it can frightening for me when I want them to agree with me. But it's not about agreeing or taking a side because taking sides means separation of individuals. It means the ego needs to be right, so just think how I think. That's what gets us in trouble and can make us believe we are justified in our actions because we have many who think like us. I have always wanted my children to see people first. Humans, all of us, no matter what race, sexual orientation, religion, social status, or political affiliation. We are all humans with hearts. Strength is seeing someone's heart before their differences.
Arielle told me she could see the manager's argument because they can't have a man asking their customers for money. They may lose customers. The manager was probably forced to say something to me or lose her job if customers complained to the corporate office.
I understood this. It is uncomfortable to be approached and asked for money. I think some people feel as though they're being taken advantage of. They can think the person who asks for assistance is using the money for drugs or alcohol or they simply don't want to work. This could be true in some cases, untrue in others, how do we really know?
I told Arielle that the manager could have gone outside and talked to the man, explained her point of view, listened to his, and come up with some sort of solution. She could have agreed to provide him with a meal at a certain time or offered him a job, or simply treated him with respect, instead she took a side, put up her walls, championed her employees against him, and on one occasion called the police. Then she felt justified to lecture her customer (me) on not helping the man.
The entire situation broke my heart. I think we all have to do what we feel is right when it comes to helping others. Why we give or don't give to others is something we have to explore within. "We all create the person we become by our choices as we go through life." It is my hope that the people we become are people with the ability to see the humanity in others.
This has been an eventful summer filled with joyful moments.
The summer began with me deciding to give this blog a new design. Cathy at Wheelhouse Collective agreed to help me and she sent me weekly to-do lists to keep me focused so we could finish the website by the end of summer. I have a feeling she's worked with authors before because just when I thought I had completed my list, a gentle reminder appeared in my Inbox. Thank you, Cathy and Wendy for this beautiful new website.
While I was working with Cathy I was also trying to find the right publisher for ELLE & BUDDY. Thanks to the help of an editor and an author/illustrator, I was introduced to Peter E. Randall Publisher. I'm happy to announce that Elle & Buddy will be part of their spring catalog with a release date of March 2, 2015. I get to see a proof in a week and after two years of collaboration with Muza, a very talented illustrator and all-around wonderful person, I'm going to be jumping with joy when I get to hold our book in my hands.
So, while I was working on my blog and finding a publisher for Elle & Buddy I was also writing a young adult (YA) romance. Last October, I attended a conference with Emma D. Dryden and Lorin Oberweger called YBB (Your Best Book). By the way, Lorin has a new book out titled Boomerang, you should check it out. Anyway, I thought I went to the conference to work on the sequel to Mystic. Then during a discussion with an editor it was suggested to me that I write a YA romance. That's all it took because apparently I was itching to write a love story. I began that night. What fun! Yesterday, August 30th, I completed the first draft and celebrated at Ciao Wood Fired Pizza & Trattoria. Their chocolate cream pie is incredible! Now, I'm going try very hard to not even peek at my novel for at least four weeks. It's a good thing I've agreed to fill in as a 6th grade Language Arts teacher for two months. Those 5 AM mornings will keep me sufficiently worn out and  when I sit down at the keyboard I'll be studying 6th grade Language Arts Standards.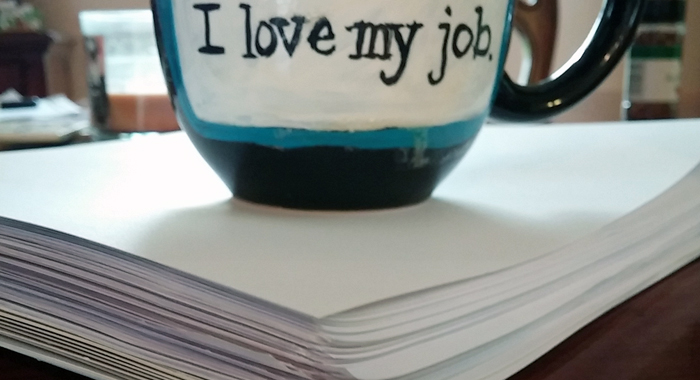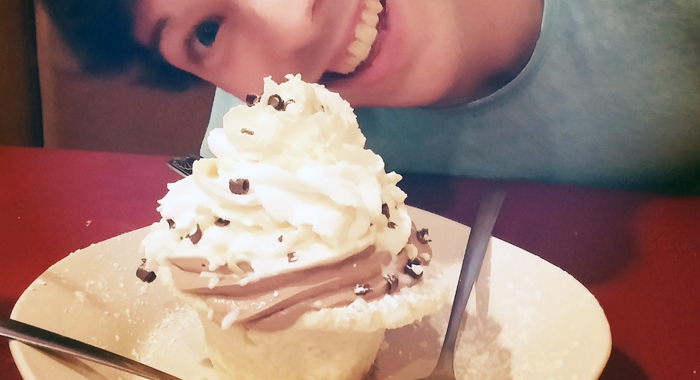 So, while I was working on my blog, finding a publisher for Elle & Buddy, writing a YA novel, and agreeing to teach for two months, I was also traveling with my daughter, Arielle. First we went to NYC, then Vermont. A week later I drove her back to the University of Illinois and moved her into her new apartment. She's a junior this year and I'm still getting used to the good-byes. For all parents with college freshmen, I feel for you.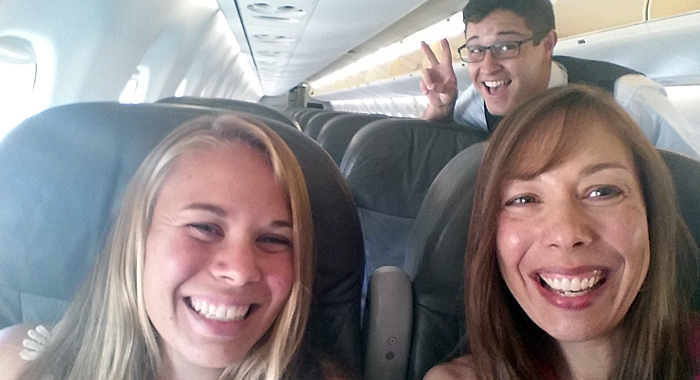 Oh yeah, I also fostered abandoned kittens and a shelter cat who, luckily for me, took the kittens as her own and fed them. We're keeping Sydney because she raised kittens that weren't hers, is a sweet cat, and I can't bear for her to have to go back to a cage at the shelter. She's staying. Because the kittens are adorable, and I already have several cats, the kittens will be up for adoption next week at Lee County Domestic Animal Services. We've named them, Yonce (after Beyonce), Luke (after the character in Modern Family), and Bear…well, because he looks like a teddy bear, is shy and needs to be cuddled.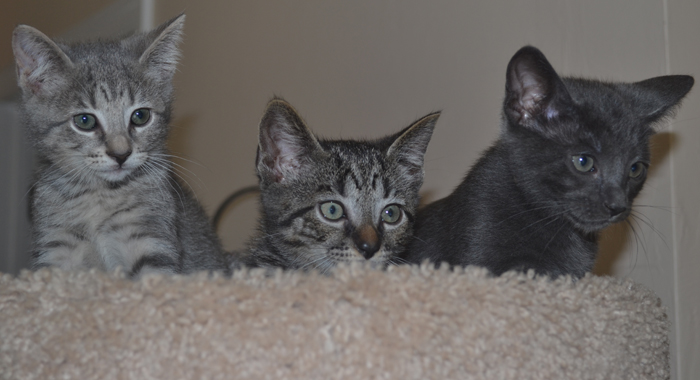 2 Family Fun Activities in Ft. Myers, Florida
All Island Water Sports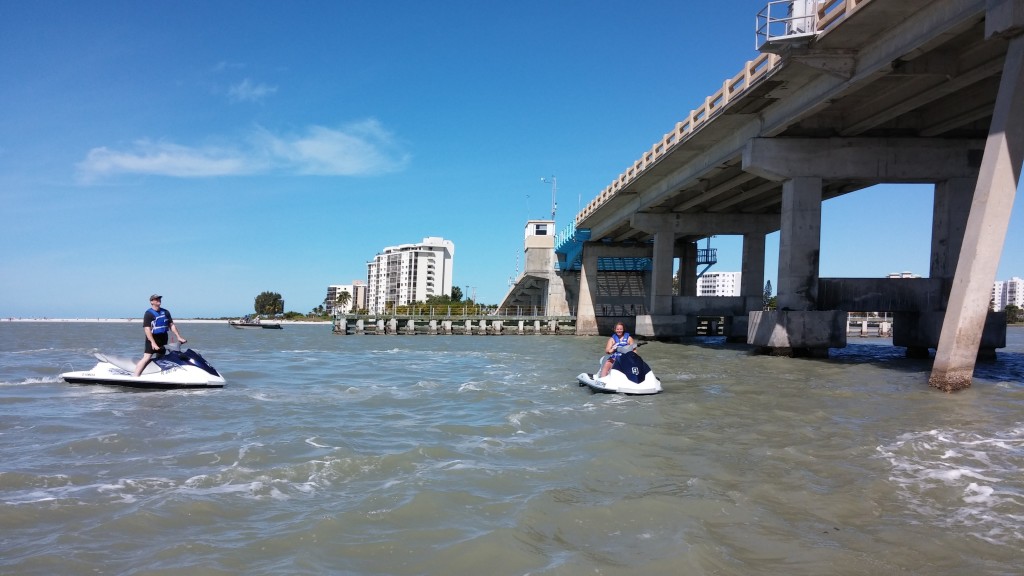 It can be challenging finding activities all four of us enjoy. After seeing the weekend weather called for one day of rain and one day of sun I set out to find family activities that didn't include malls or movies. I found two great ones! Vino's Picasso and a dolphin tour on jet skis at All Island Water Sports.
I live with three adventurous spirits. As for me, I prefer to keep my feet on the ground. However, there is one activity I've always loved and that's riding the waves on a jet ski. While the rest of my family boasts speeds above sixty, 23 miles per hour is perfect for me. Since all of us have been on waverunners before we decided to take the dolphin tour. It's longer and well…we wanted to see dolphins. I highly recommend it! Our guide took us from the Gulf to Estero Bay. We saw dolphins, pelicans and osprey. Taking photos was tricky. I had to idle, focus, make sure I didn't hit anything and be careful not drop my camera in the water. Then, since I was with the speedsters, it wasn't long before Kai disappeared from view. I had to catch up! We. Loved. Every. Minute!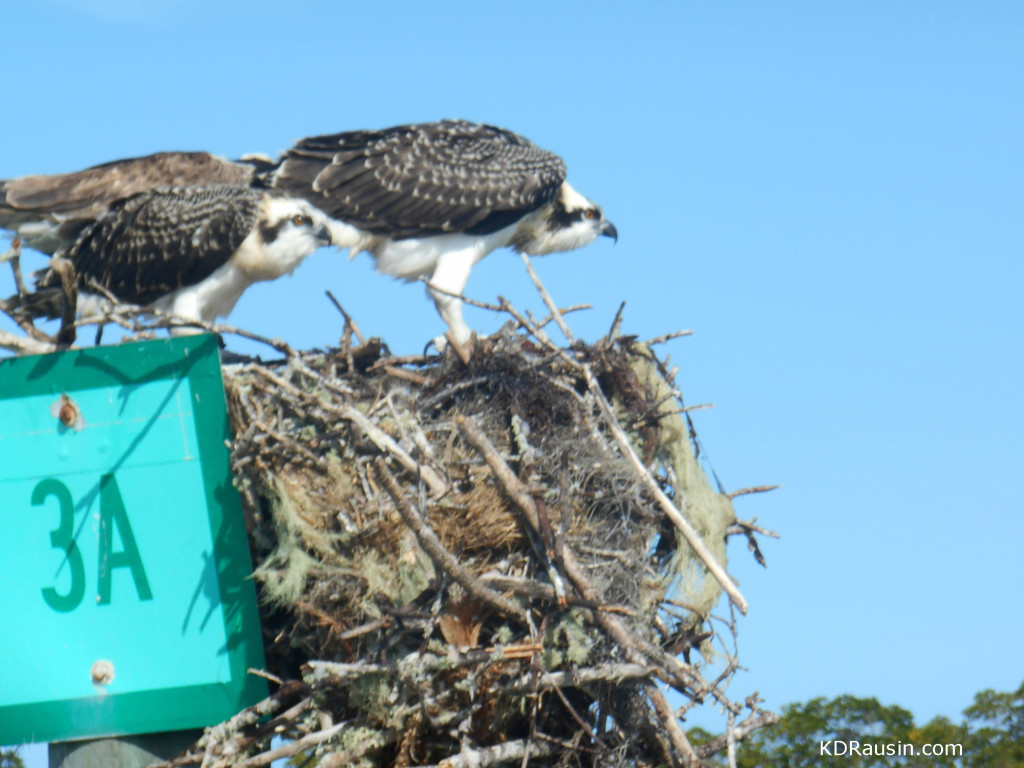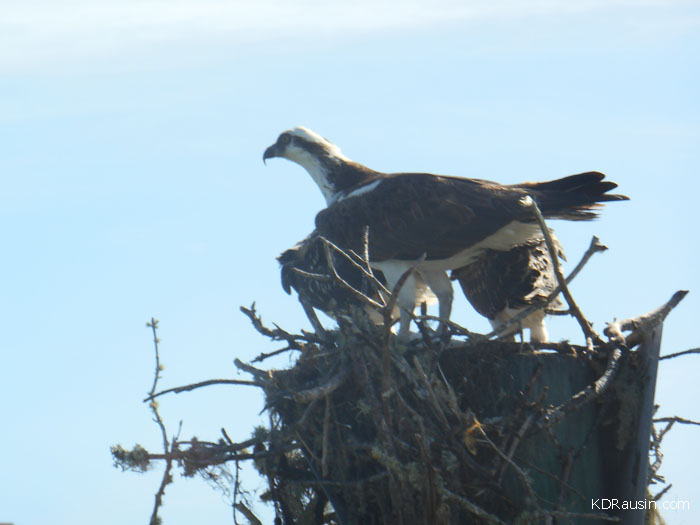 Vino's Picasso
The questions is…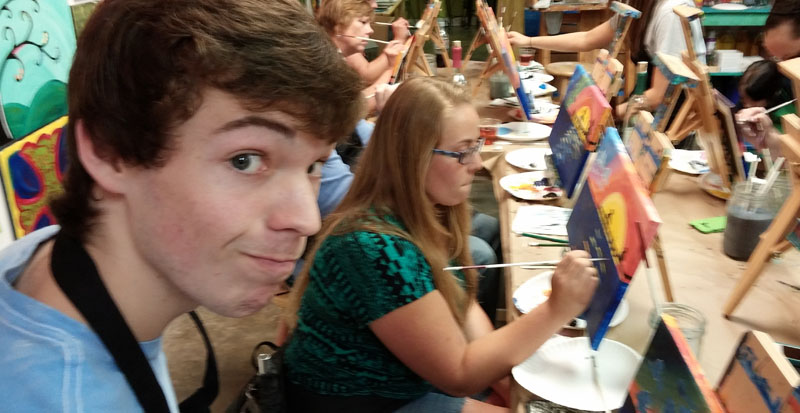 Why is Eric's sky green?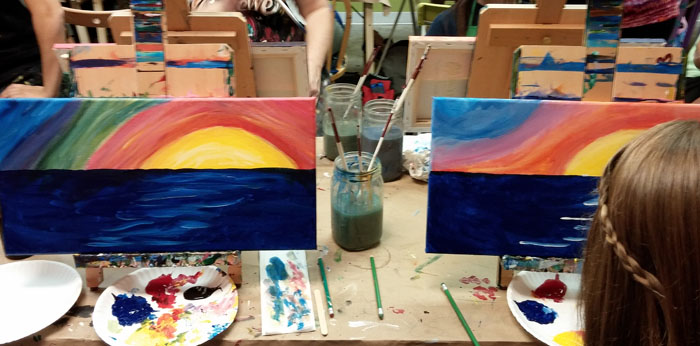 His answer. It was the vino!
We had no idea what we were doing and that's why we had so much fun! The instructors cater to the artistically challenged. Good music, great company, a little wine and beer for the adults and all four of us left smiling. Success!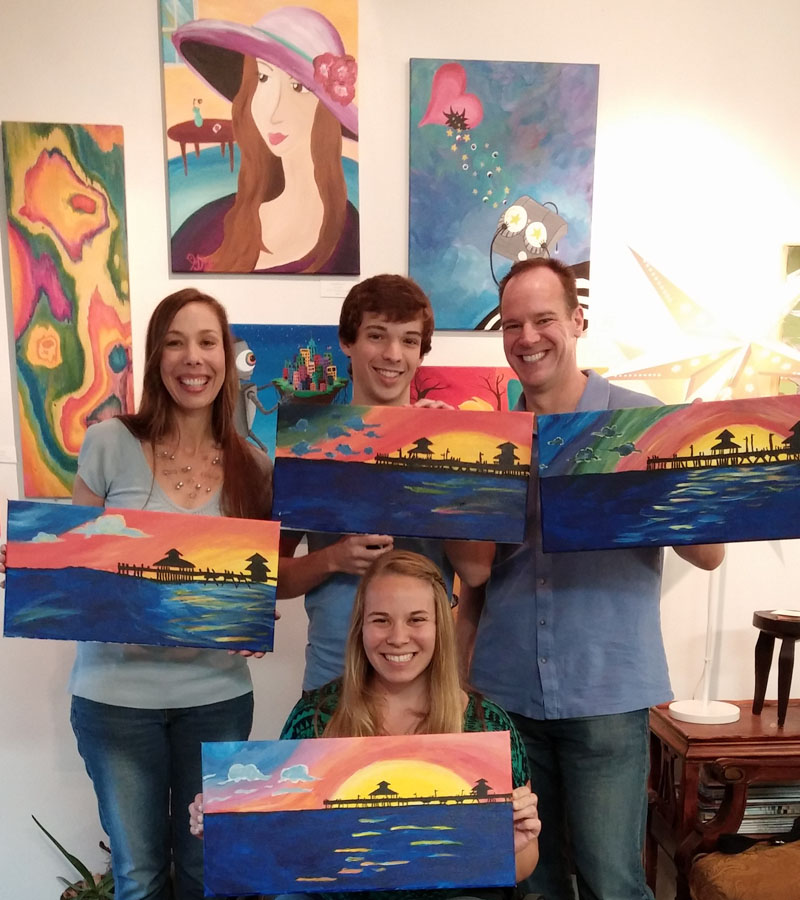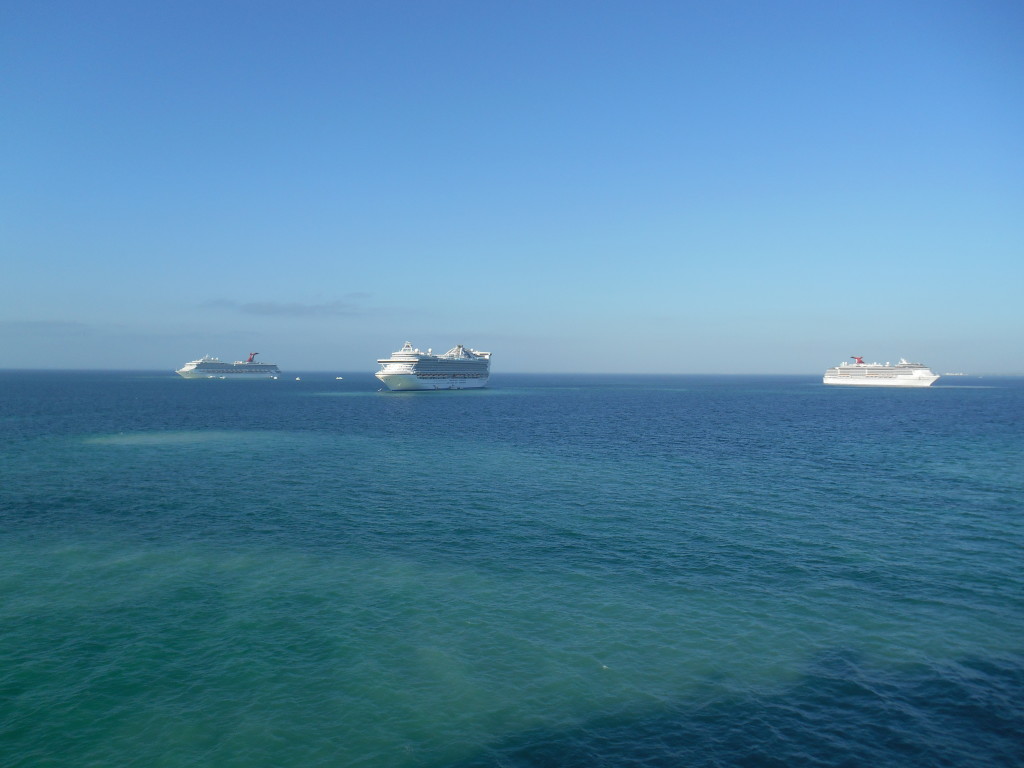 Our Norwegian Dawn Cruise Part 2
Click here
for Part 1
The next three stops on our Norwegian Dawn cruise were Belize, Costa Maya, and Cozumel.
Belize
The guys wanted adventure and my friend Elena and I did not so we split up and took two separate tours. The boys went zip lining and cave tubing and the girls went for a leisurely stroll through the Belize Zoo followed by a boat ride. Unfortunately, we don't have any pictures of the zip line/cave tubing adventure. They all had so much fun they forgot to take pictures. After hearing about their adventure Elena and I loved that we chose to go to the zoo.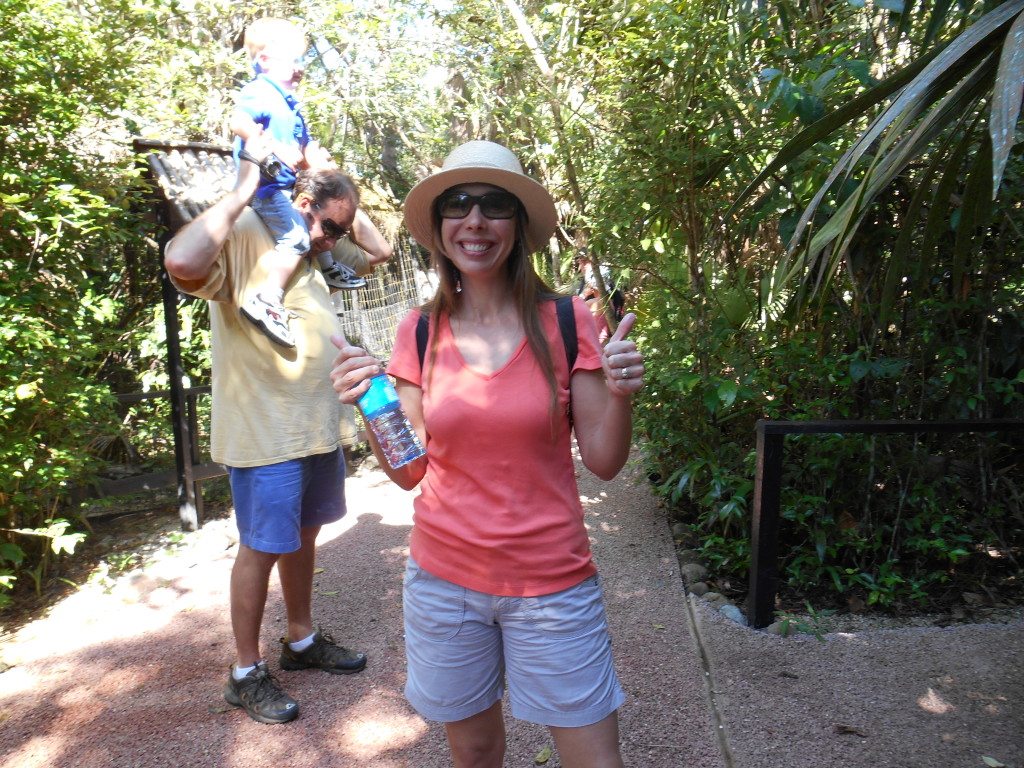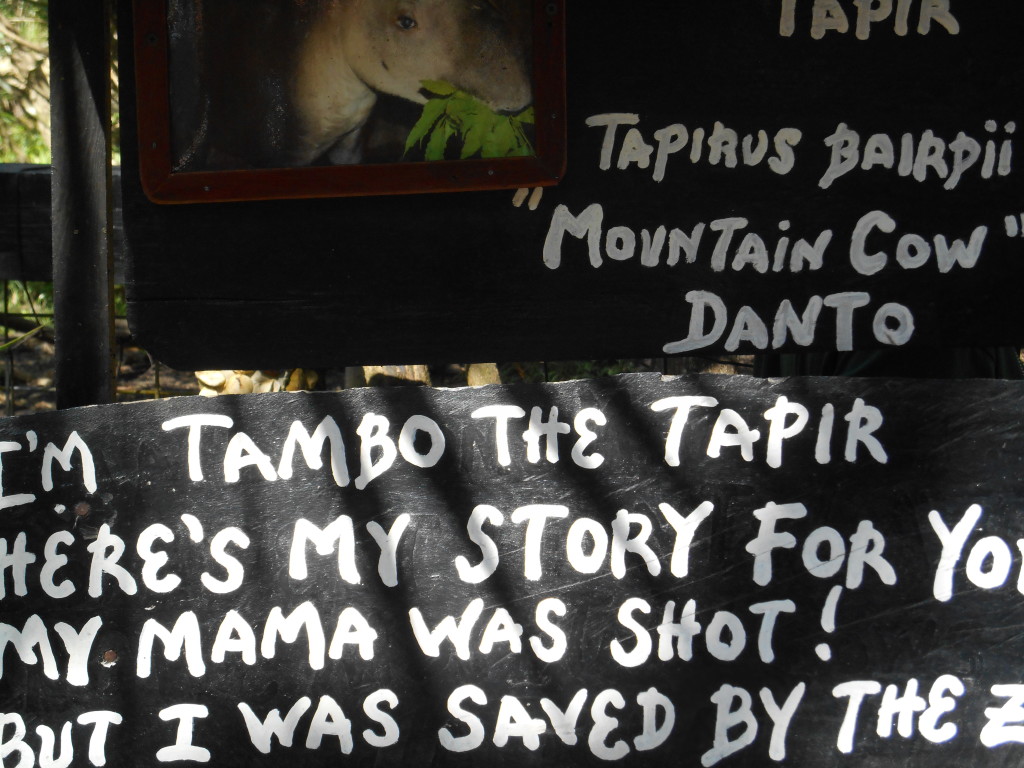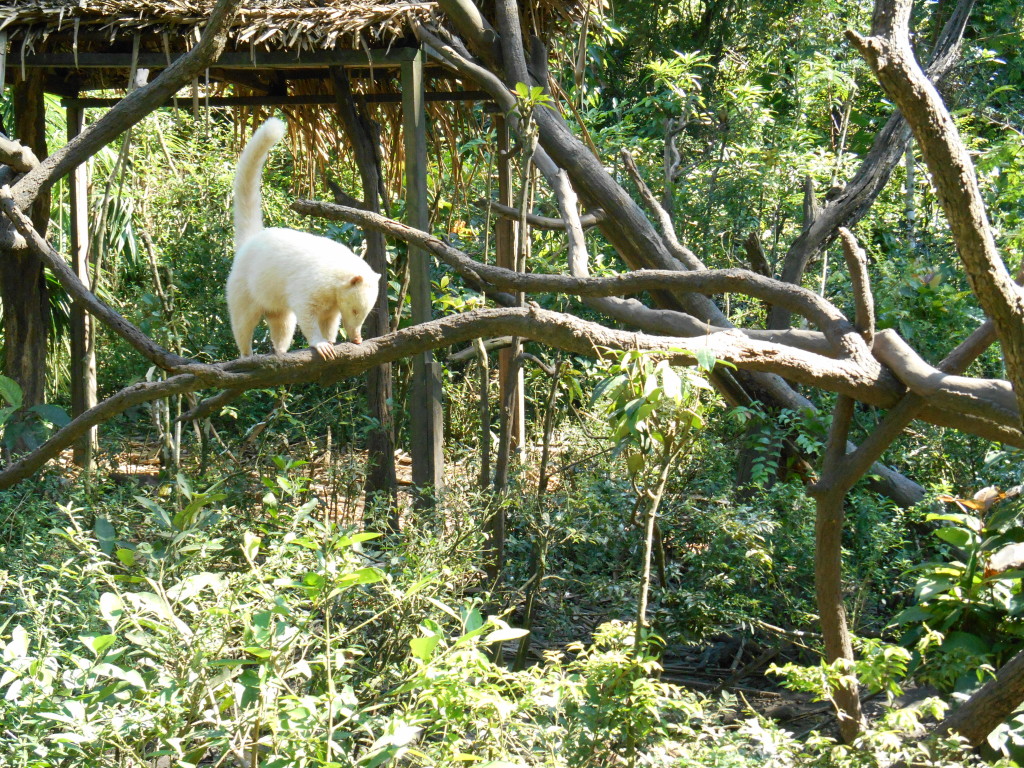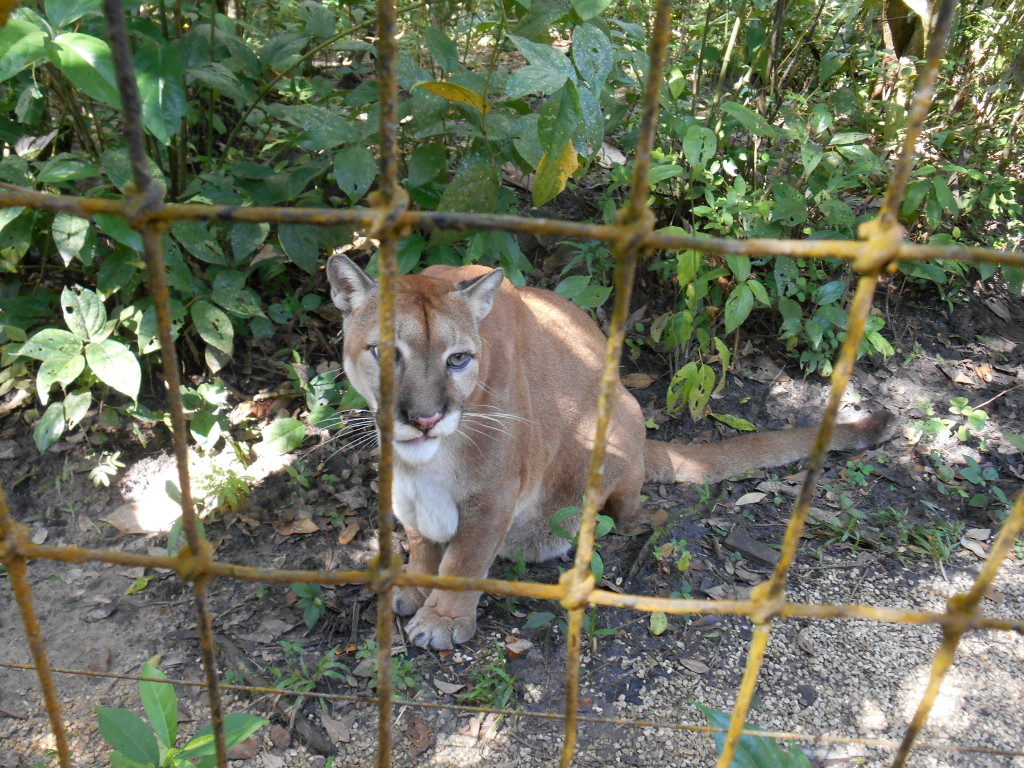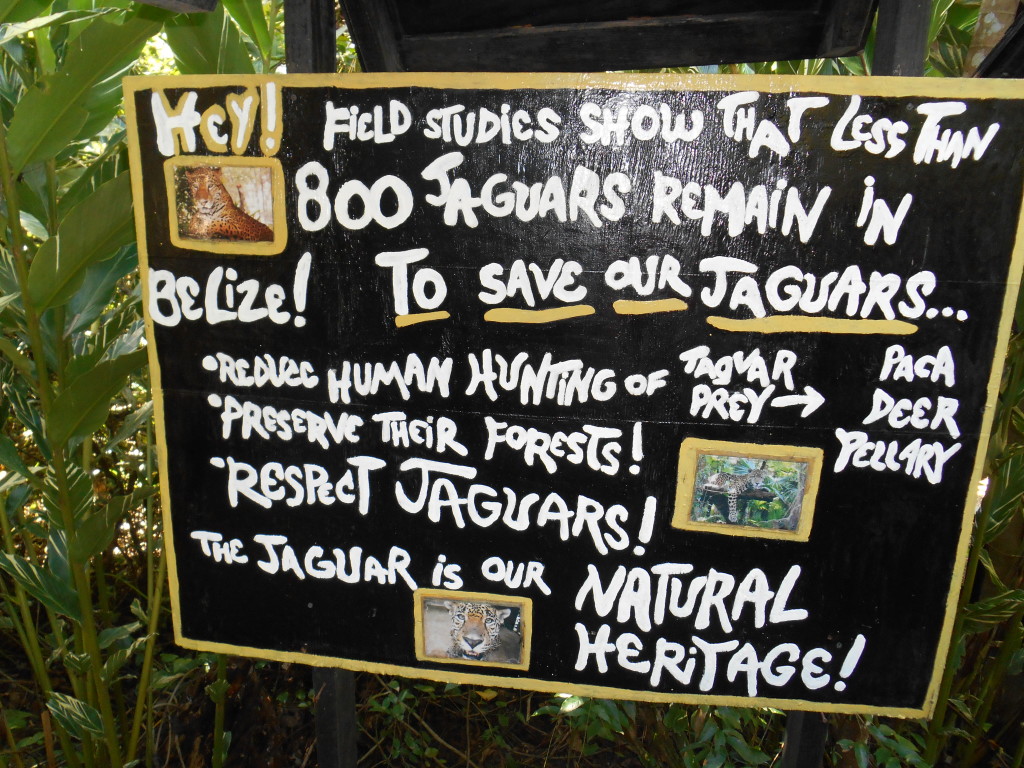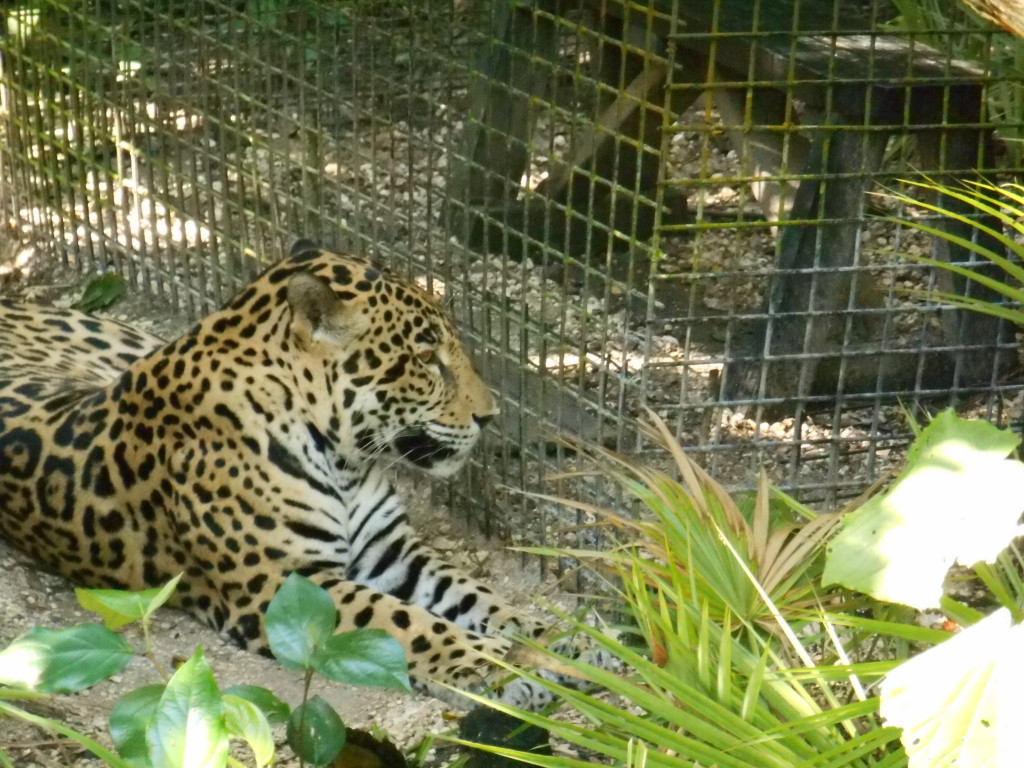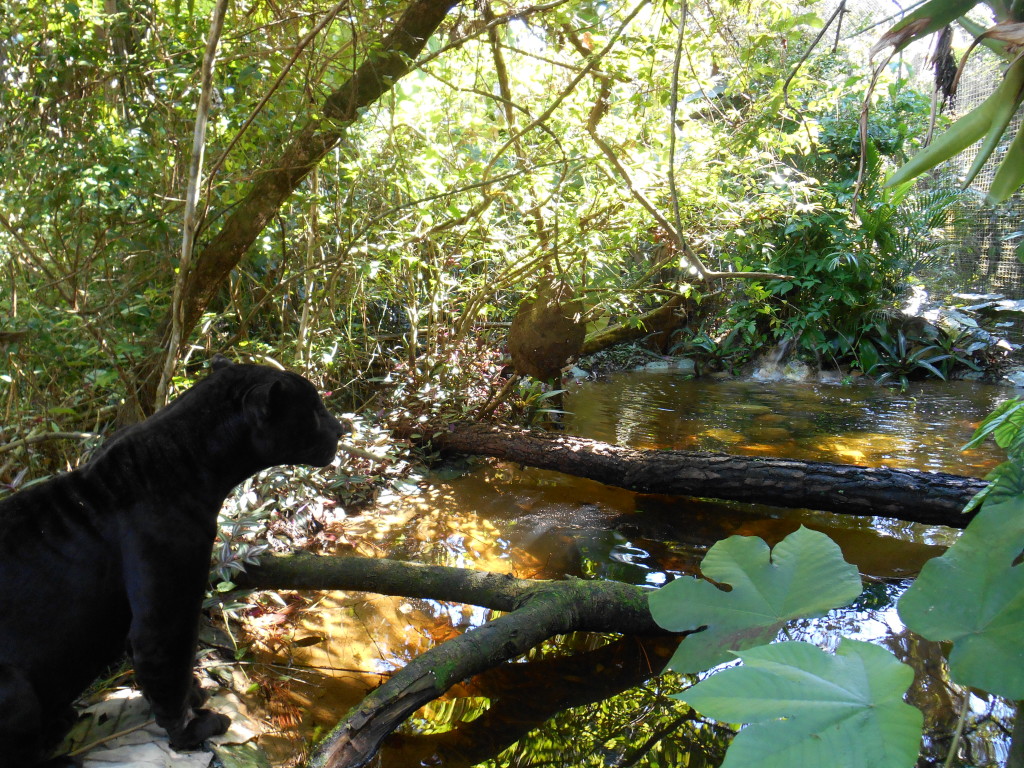 The Belize Zoo and Tropical Education Center
Costa Maya
We all stayed together for our tour of Mayan Ruins.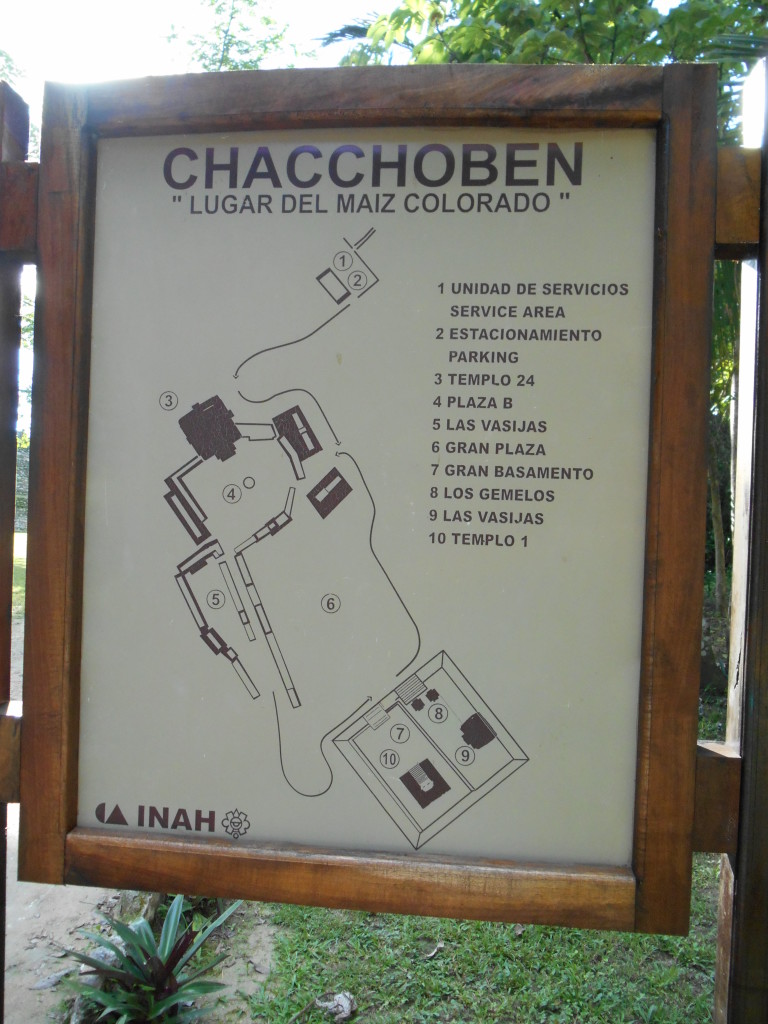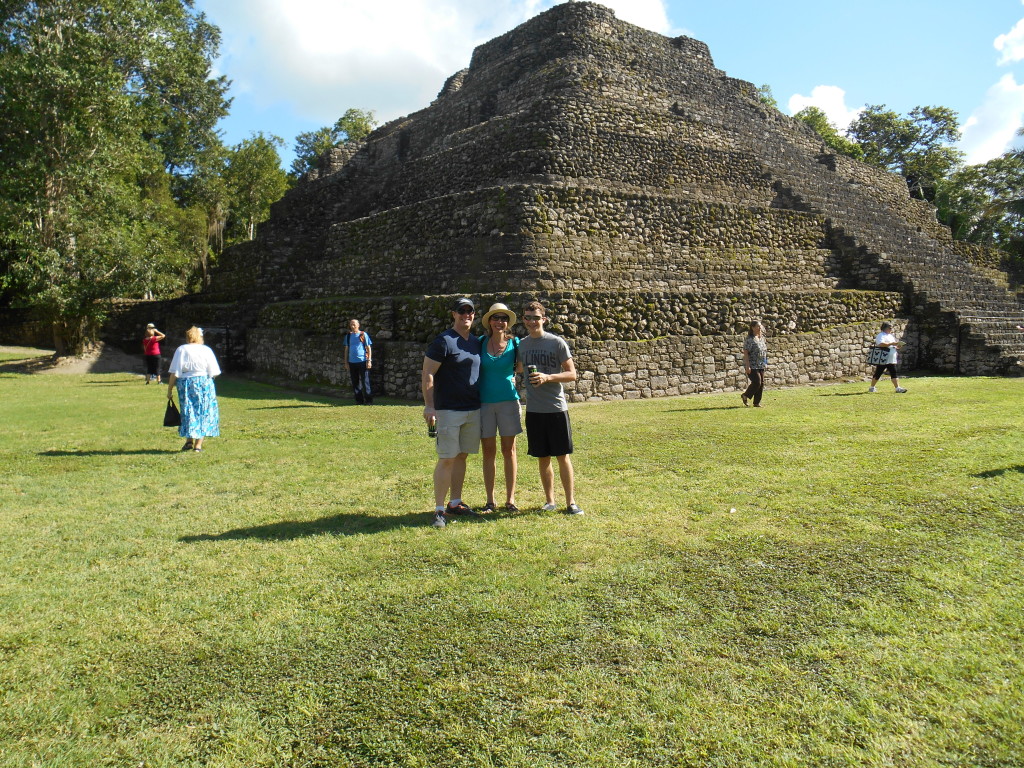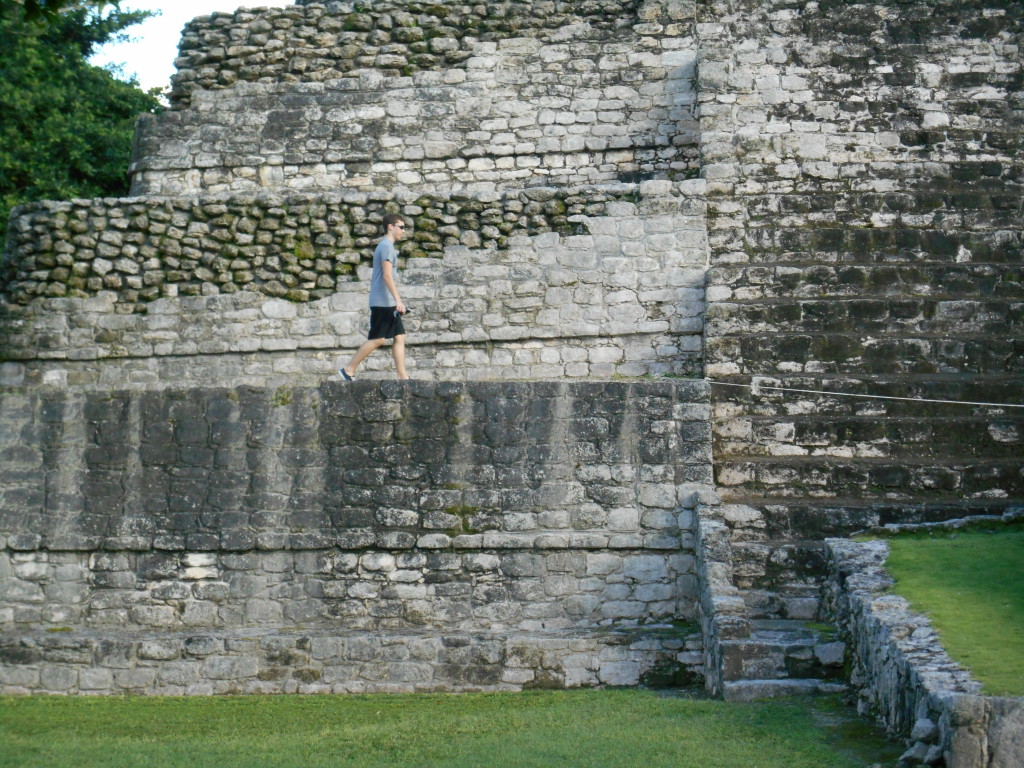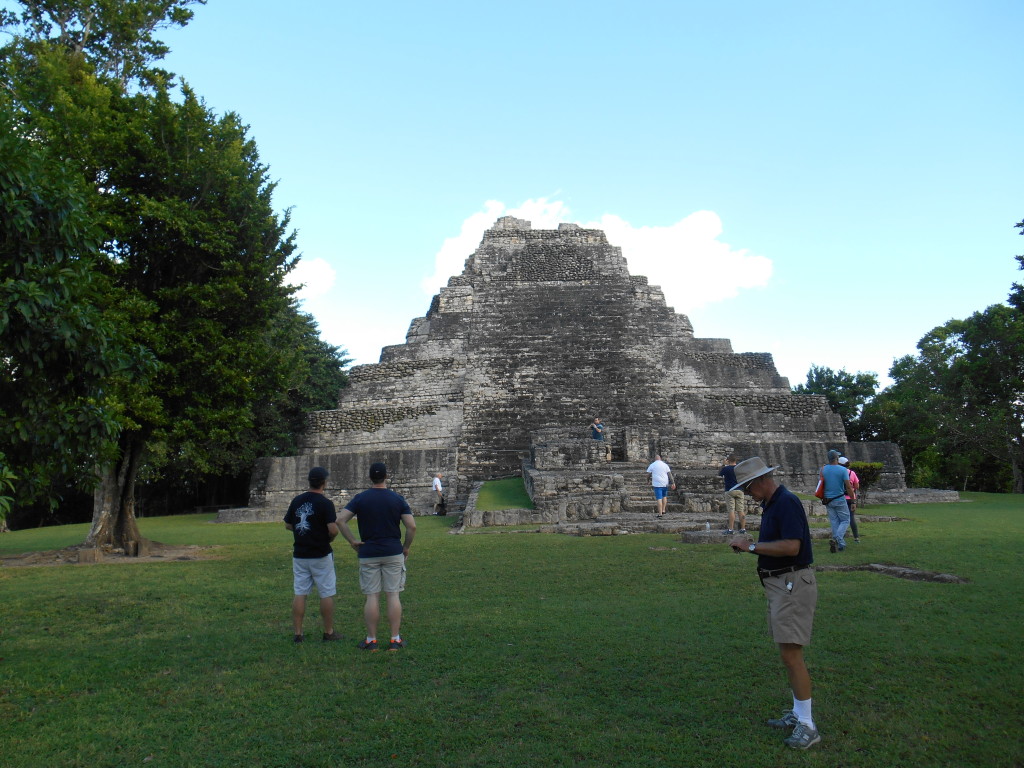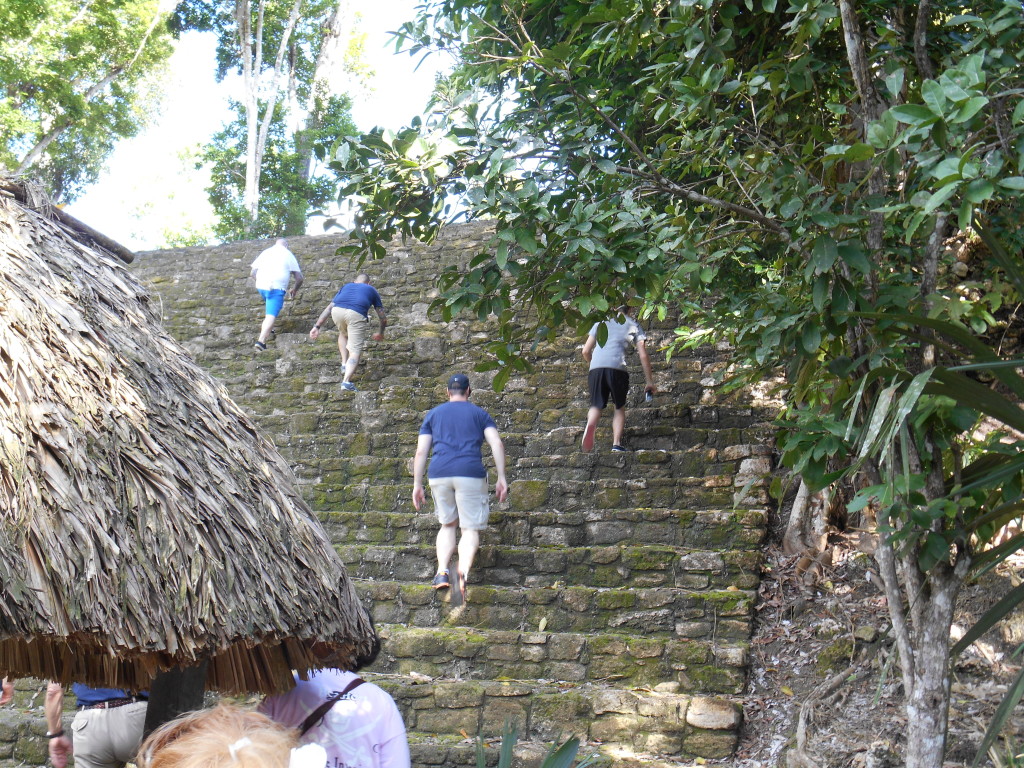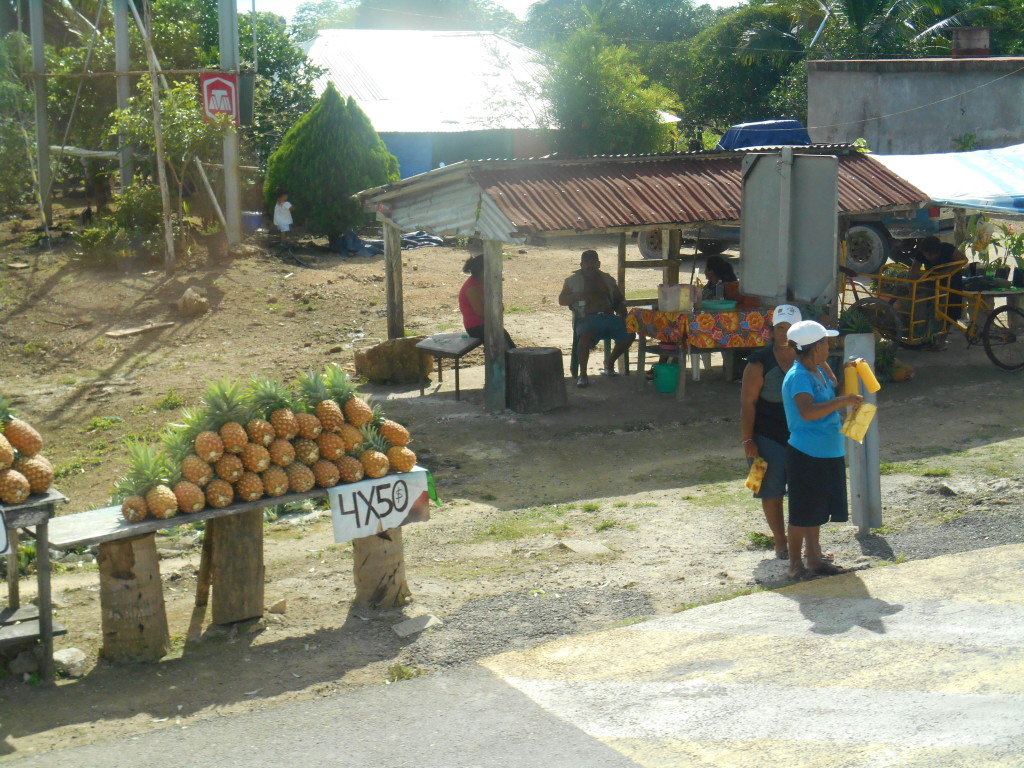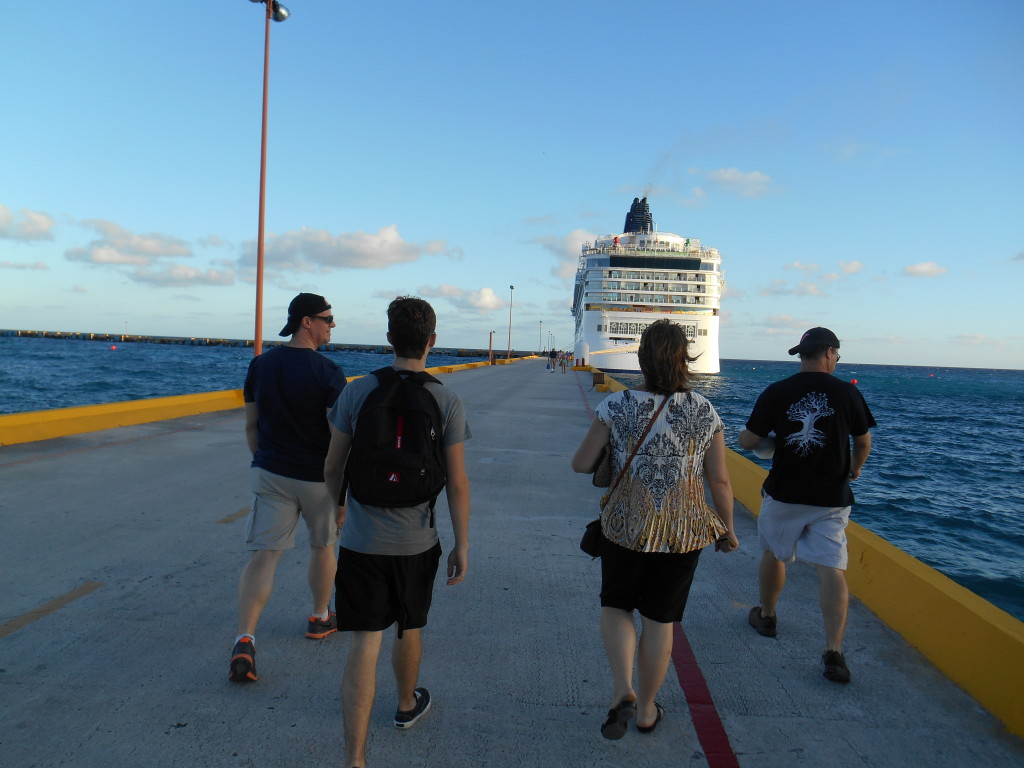 Cozumel
Since Cozumel was our last stop before returning home we decided to let loose and learn how to salsa. We heard about a great tour called Salsa and Salsa and signed up. There we drank margaritas and made six unique salsas. Wow, was it a great time! The perfect ending to our vacation.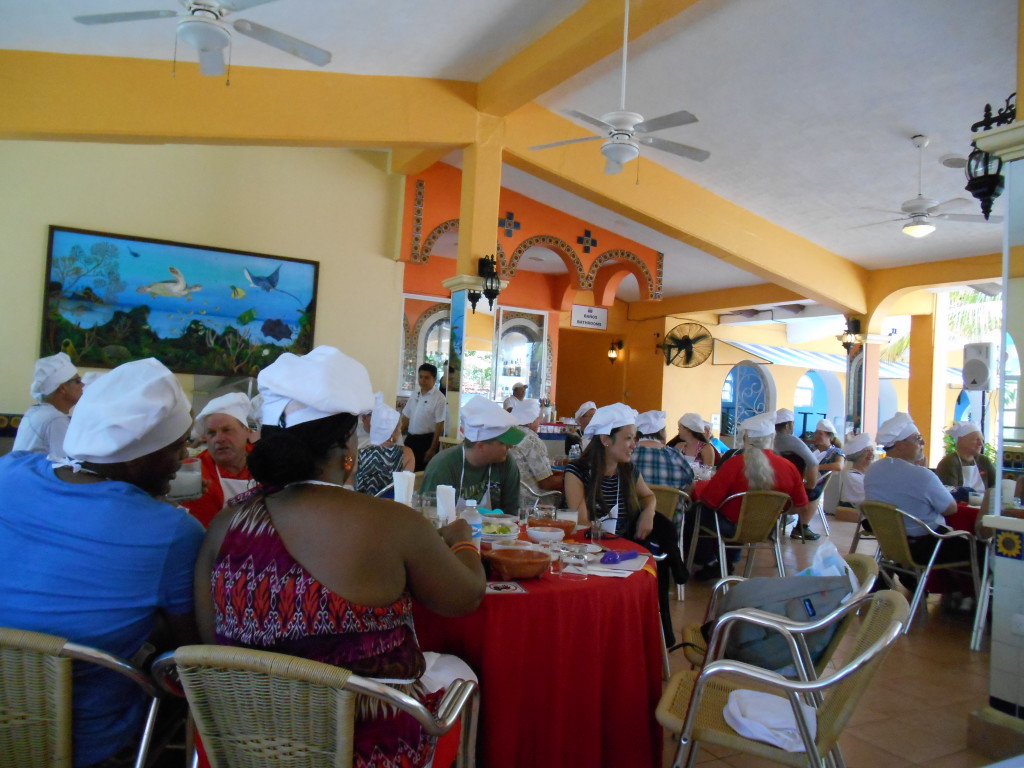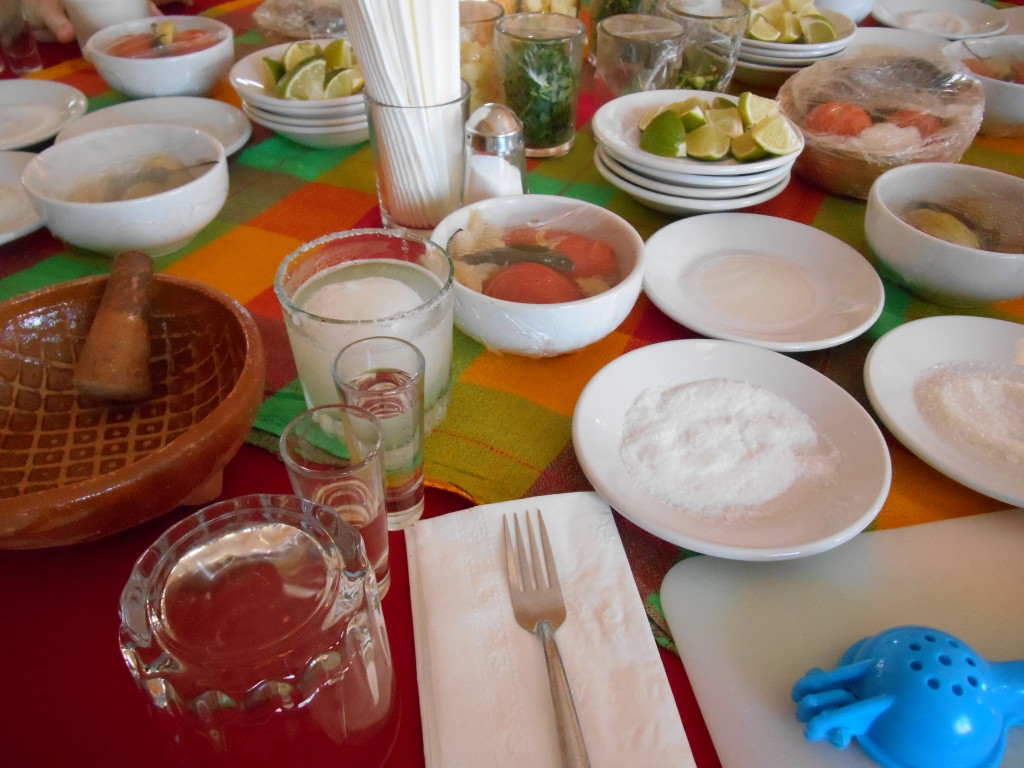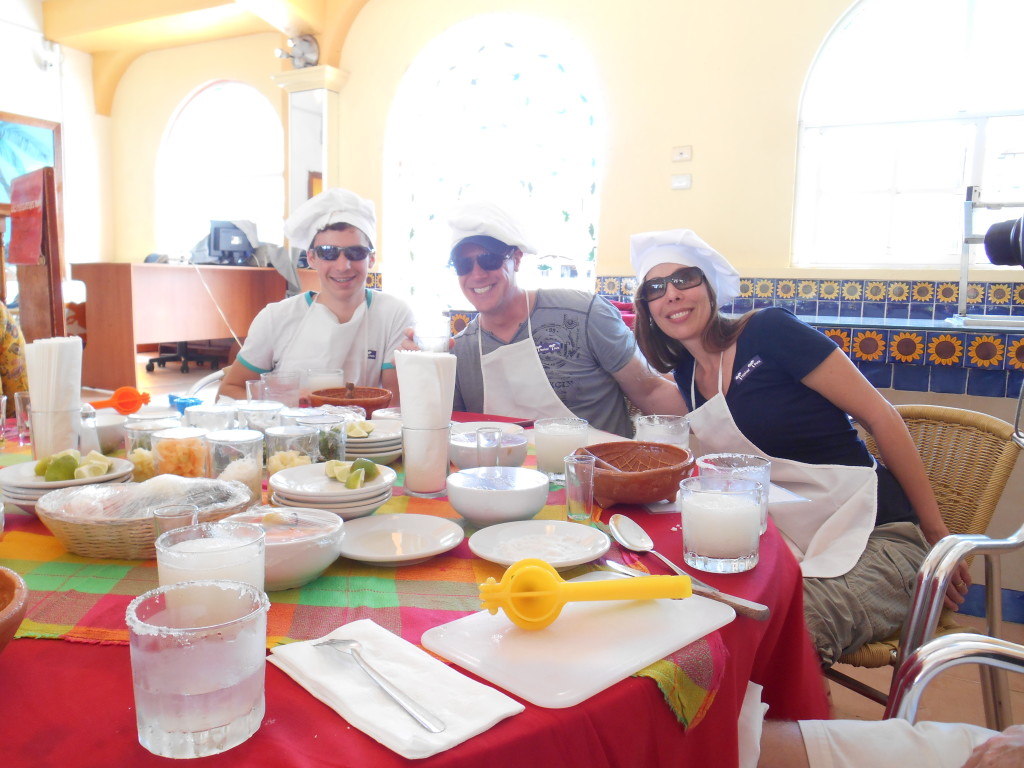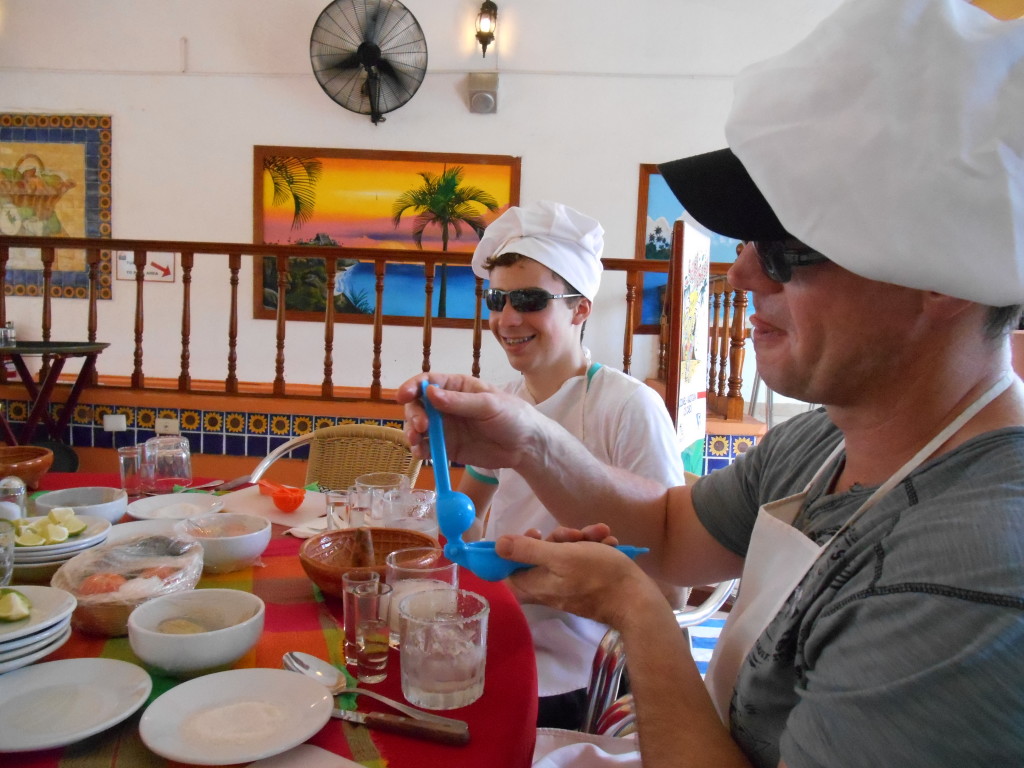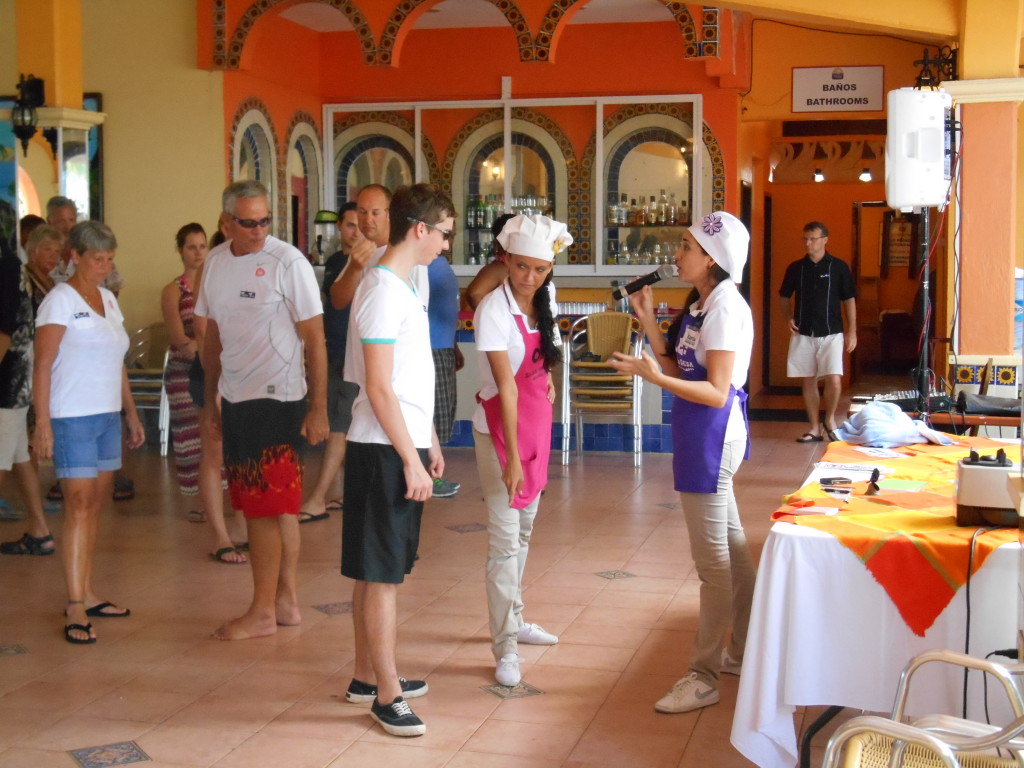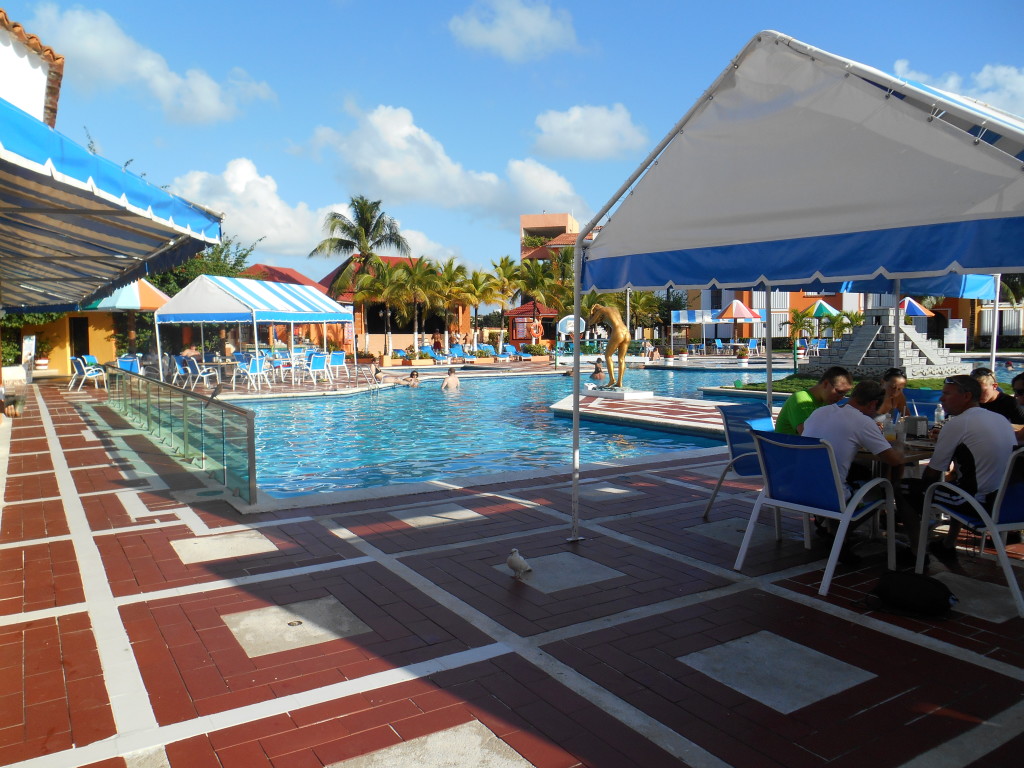 After a few margaritas, lots of chips with salsa and dancing lessons the guys went for a swim while Elena and I sat on the beach and enjoyed the sunshine.
When we returned to the ship we were greeted with music and dancers.