The entire drive I stopped my mind from conjuring thoughts that brought tears to my eyes. I needed to hold it together yet the more I pushed my emotions down, the more they rebelled, bubbling up to the surface.
Hospice. The last time someone I knew was in Hospice, she passed before I could get to her, hold her hand, and tell her much I loved her. She was my everything, my grandmother.
I arrived and walked down the quiet halls carrying the hope that some people leave hospice and return home. Maybe I wouldn't have to say goodbye.
Goodbye. The thread that ties us all together. Many of us know the pain of never again. Some learn it too soon.
A week later I drove with my son and two friends to her celebration of life service. My mind raced from thoughts of her husband and two young sons to thoughts of her mother sitting in the hospice room rubbing her daughter's arm.  Breathe.
The school auditorium was packed with people who had been touched by Maiya's life.
Memories. Wasn't it just yesterday that she walked through the hallways helping, organizing, laughing, everyone knew Maiya. Everyone knew Maiya's heart.
Holding back the tears, I turned to my friend. "I can't watch the slide show; it's too sad." My friend reminded me it was a celebration of LIFE! "When I go you better be at a bar somewhere toasting my life." Reality. We never know when we'll have to say goodbye. Even in death, Maiya reminded us all to live.
Teens to young adults, students from years passed, played the steel drums. How many times had I seen Maiya in the band room making sure kids had what they needed?
But the words of one woman hit home in a letter she wrote to her daughter in law when she first found out Maiya had cancer. "I was afraid to love you too much because the divorce rate is 60%." The honesty in those words cut straight to my heart. Being afraid to love because one day we will lose what we love. The fear of goodbye outweighing the freedom and greatness of love. It wasn't until Maiya's mother-in-law knew she'd lose her daughter that she chose to love her with her full heart. In that moment I knew I was the same. I needed to love more and fear less.
Maiya loved with all her heart.  She had less time here than anyone ever would've imagined, but in that time she taught us to see the need in our community, care, and do something to help. That lesson was a light within Maiya. Now it's been passed on to all who knew her. Even though we said goodbye Maiya's light will continue to shine.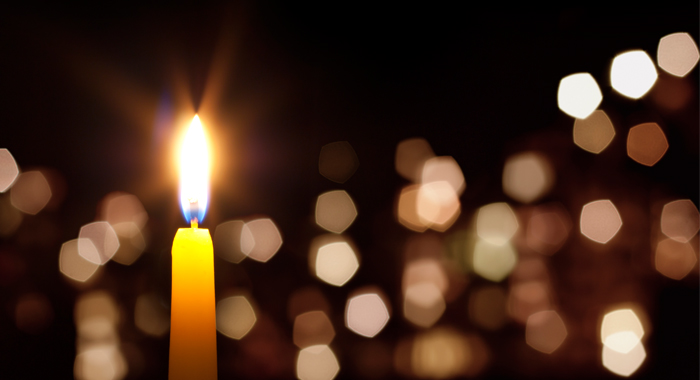 Pieces of eggshell were scattered across my lawn. Mama duck's nest of mulch next to our front door lay empty. A critter had found her hiding place and enjoyed a midnight snack. My heart hurt for Mama. I had watched from my window as she and Papa had visited the nest every morning. He protected her as she sat on her eggs. That morning they returned to emptiness.
Let's face it. There are a lot of things in this world that need to be fixed! Only sometimes the problems seem so big I have no idea how I can make a difference. I donate, I volunteer, but lately I've come to understand that the biggest impact I can make is being a conscientious consumer. I really should know where my food, clothing, and everyday purchases come from because I could be contributing to the very same problems I want to help solve.
Why March?
A wise kindergarten teacher taught this lesson every January. She would gather her students to play a game. Then she would have them look at their shoes. She'd tell them if they had any blue or red on their shoes they weren't allowed to play the game. They had to sit and watch. Of course, the students that had blue and red on their shoes got very upset. The teacher would introduce a picture book about Rosa Parks or Dr. Martin Luther King Jr. and read the story to the children. They'd discuss how it felt to be excluded, not accepted, not equal. Then everyone was welcome to join in on the game.
Will everything be okay?
I don't know.
Will the hate grow stronger?
I don't know.
Why can't people see the hearts of others who are different from them?
I don't know.
Why is money worth more than life?
I don't know.
Why is it easier to show anger than compassion?
Because compassion is the greatest strength of all. Compassion requires someone to look beyond themselves, see the suffering of another, and do what is right despite fear.
Will you act with compassion and not stay silent when you see another suffering?
Yes.
I will.
While perusing Facebook, I clicked on an Upworthy video people were sharing. It basically had kids telling teachers to understand how to meet their needs. One child needed to walk around the room, another learned better by rocking in his chair, they each were spouting off as if teachers had no idea that children learn in unique ways. Anger bubbled up inside me. I couldn't fully understand why, so I went outside to work in my yard and contemplate the video and my emotional response to it. After all, I'm not a teacher anymore, and I've always been an advocate for multiple intelligences and reaching students through their learning styles. There was a time when I had one of my fourth-grade students walk around the room while she read because it helped her focus.