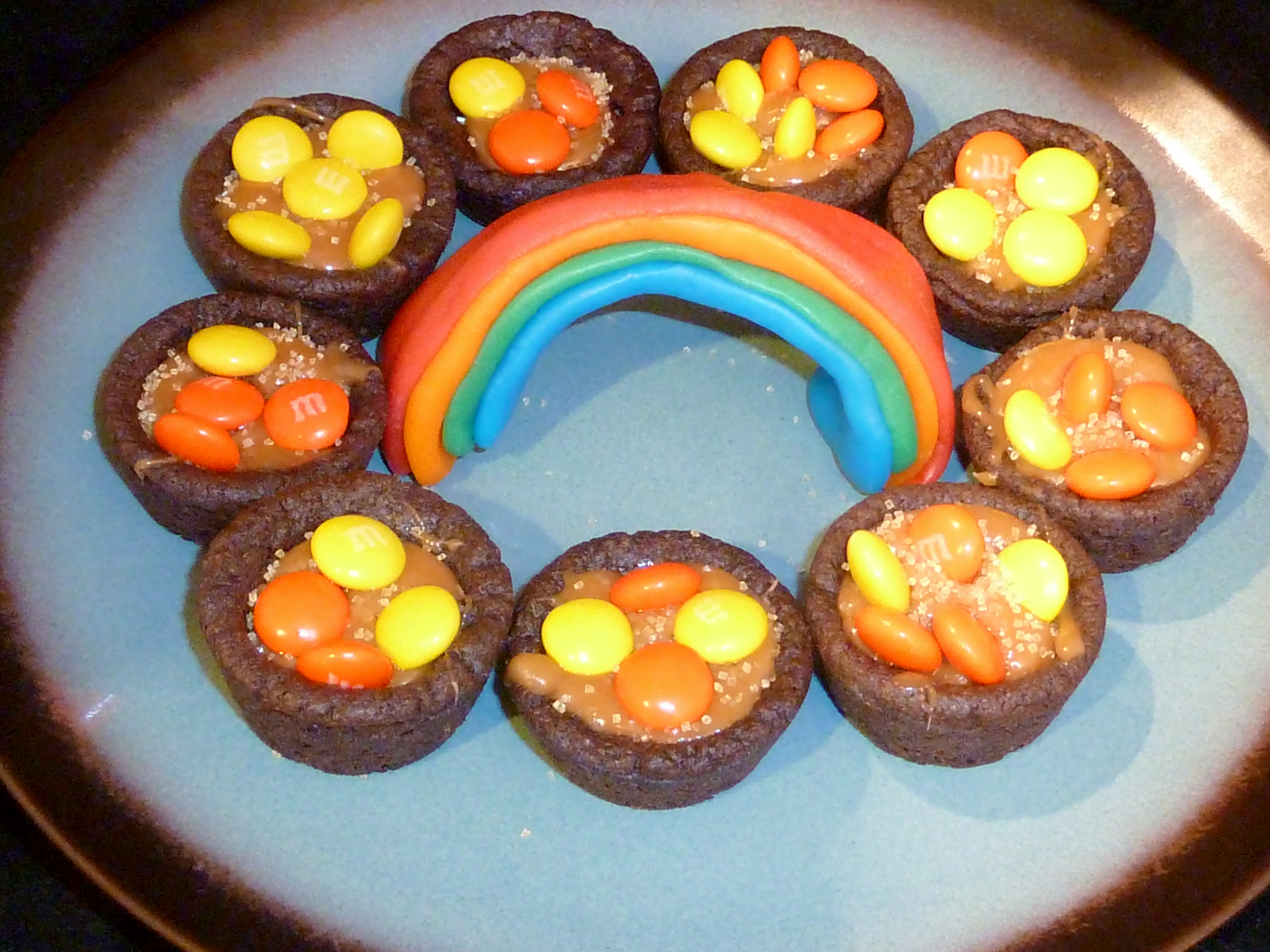 I found this recipe in a magazine at the supermarket called
PIL Cookbooks, Irish
Favorites. My original idea was to make brownie bowls and use yellow cake balls for the gold. Then I figured I better stick to the recipe, otherwise I may be up all night baking. Turns out that was a good decision as these pots of gold were super easy and delicious. Teachers – they would be a great treat to go along with a wonderful St. Patrick's Day story.
Mini Pot of Gold for St. Patrick's Day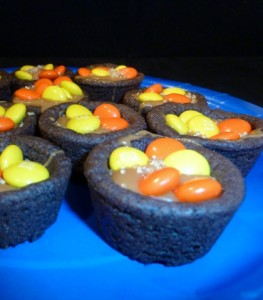 Ingredients
1 package of refrigerated sugar cookie dough
1/4 cup Unsweetened Dutch process cocoa powder
1 package Caramel
2 tablespoons milk
1 bag of yellow and orange candy coated chocolate pieces
Optional
Directions
Step 1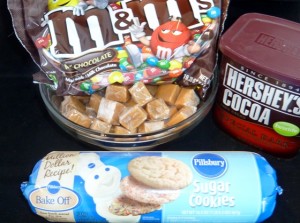 Preheat your oven to 350 degrees.Grease a mini muffin tin. This recipe makes 36 pots of gold.
Step 2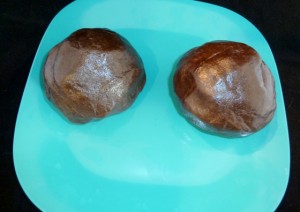 Mix together the cookie dough and the cocoa.
Step 3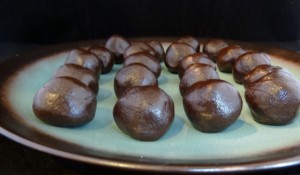 Divide the dough into 36 mini balls.
Step 4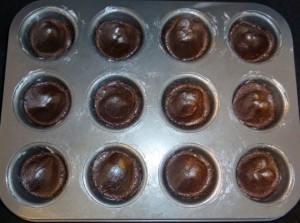 Place one ball in each muffin cup and press it down the center and up the sides of the cup. Don't let the bottom dough get too thin otherwise the cookie will break. Place the pans in the refrigerater for 15 minutes.
Step 5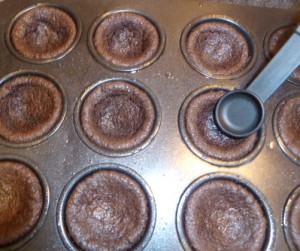 Bake for 9 minutes and remove the pan from the oven. Gently press down the center of every pot. (cookie) Work fast. Place the pan back in the oven for 1 minute. Then let it cool in the pan for five minutes before putting the pots on a wire rack. If they don't come out easily use a knife along the edge and pop them out.
Step 6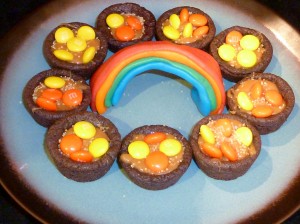 While the pots are cooling add the milk to the caramel and heat it in a saucepan on low. Stir constantly. Spoon the caramel into the cookie pots and decorate with the chocolate candy and yellow sugar. Enjoy!