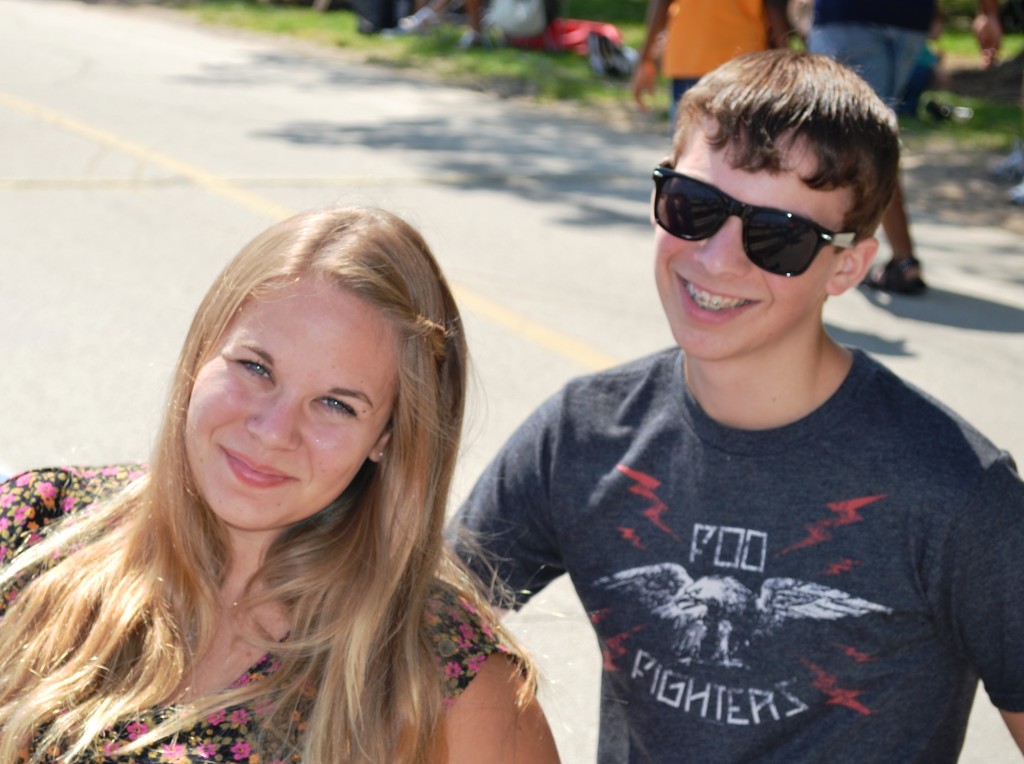 The hardest part of parenting has been understanding that my children are individuals, separate from me. As much as I want to control their behavior and who they are and what they do–I can't.
Kai began teaching me this lesson early on. His humor, his temper tantrums, his speaking exactly what was on his mind, refusing to eat healthy foods or wear a jacket– I found shocking. I wanted to control him, make him eat the broccoli because then I'd be a good mom. But from the age of three he let me know it wasn't going to happen. I could try but I'd have a huge, unnecessary battle on my hands.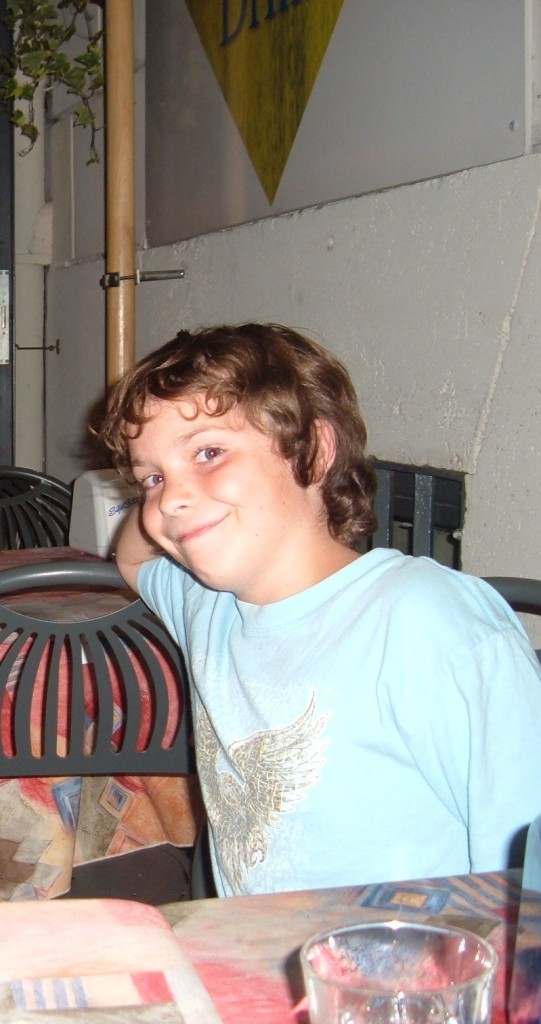 I remember my discussions with other moms about Kai's strong will or passion. The best advice I was given was to stay calm, let my "no's" hold steady and be a patient guide. Teach him to be kind, right from wrong, and that school's very important but don't take it personally when he makes choices that are different from the choices I would've preferred.
I tried to remember the advice of my friends but it was often hard to separate his behaviors from my feelings of self-worth as a mom. When he took an interest in guns, I felt terrible. When he stopped doing his homework in first grade, I was appalled. When he no longer wanted me to read to him because I "read too slow." I felt like a failure. I desperately wanted to turn him into a  better version of me. And he was desperate to show me that he was his own person.
Then came middle school–The storm that had been brewing all through elementary hit with hurricane force winds. One million, three hundred thousand… I think that's the number of times I said "Is your homework done?" followed by "Why didn't you do your homework?" Sixth and seventh grade were the worst for us. We were like two bulls with locked horns. Didn't he understand he'd never get into college if he didn't do his homework or study? For him, college was a lifetime away.
By eighth grade the storm waned. He passed me in height and weight, his interest in music flourished thanks to an incredible music teacher and his homework was completed about 90% of the time. I watched as he would spend hours writing songs and learning a new instrument. I never asked him to do it–he just did. And that's when the message hit home. He was like me in some ways but not all. I could teach him what I felt was important and speak my peace but I could not control whether he would agree with me or follow my advice. And I had to learn not to take it personally when he made a choice I didn't like. I could plant the seeds, provide sunlight and water and then stand back and watch.
In true Kai fashion he managed to stun me the first week of high school by joining cross-country. For years I had heard "I hate running." Not only did he begin running long distances but he also took an interest in nutrition and tried healthier foods. Who was this freshman?
When we dropped Arielle off at her dorm Kai announced that he too was excited for college. I realized that all the strife over his diet and his homework habits were more about his wanting to be himself. Not his dad, not his sister and especially not me. Yet, even though he insisted on his own way… he was listening. The seeds were planted. He just didn't want me standing over him… waiting. Okay, lecturing. He needed to sprout in his own time.

Perhaps having Arielle in another state has helped get the message across too. I can't check her grades anymore or control if she goes to class. When she told me she dropped speech for Greek Mythology my reply was "Oh, are you still a business major?" The other night I was awakened by a text.  A picture of Arielle with bright blue hair. I would have taken Greek Mythology but the blue hair…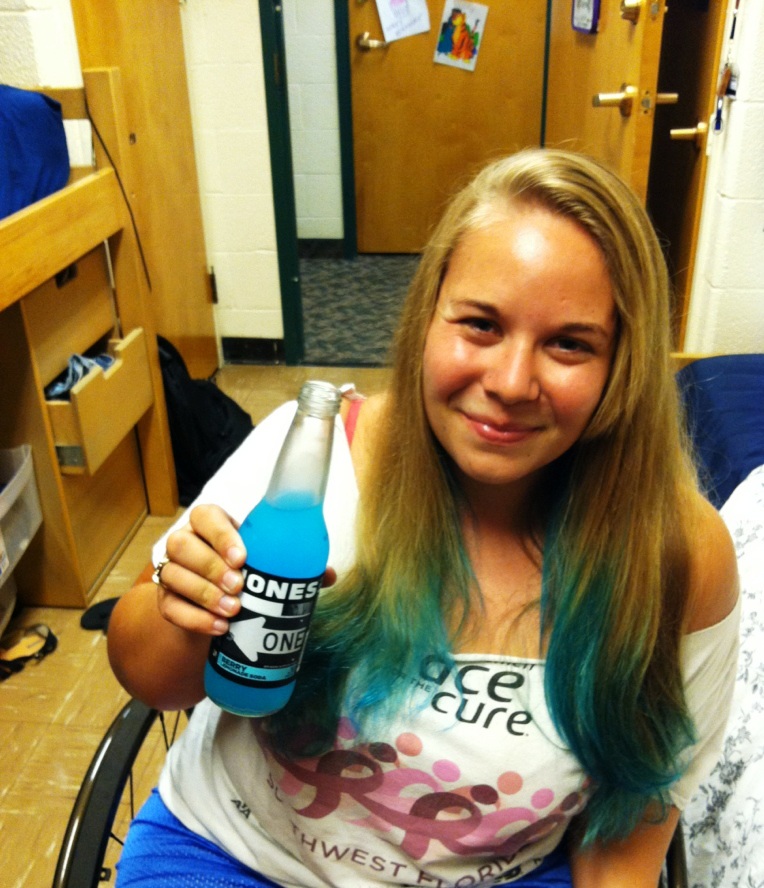 I'm here to guide and support my children. Be their rock and their greatest fan. I can offer advice but can't force them to take it. For the past nineteen years I've uttered the words "my children"– it's deceiving. They are not really mine.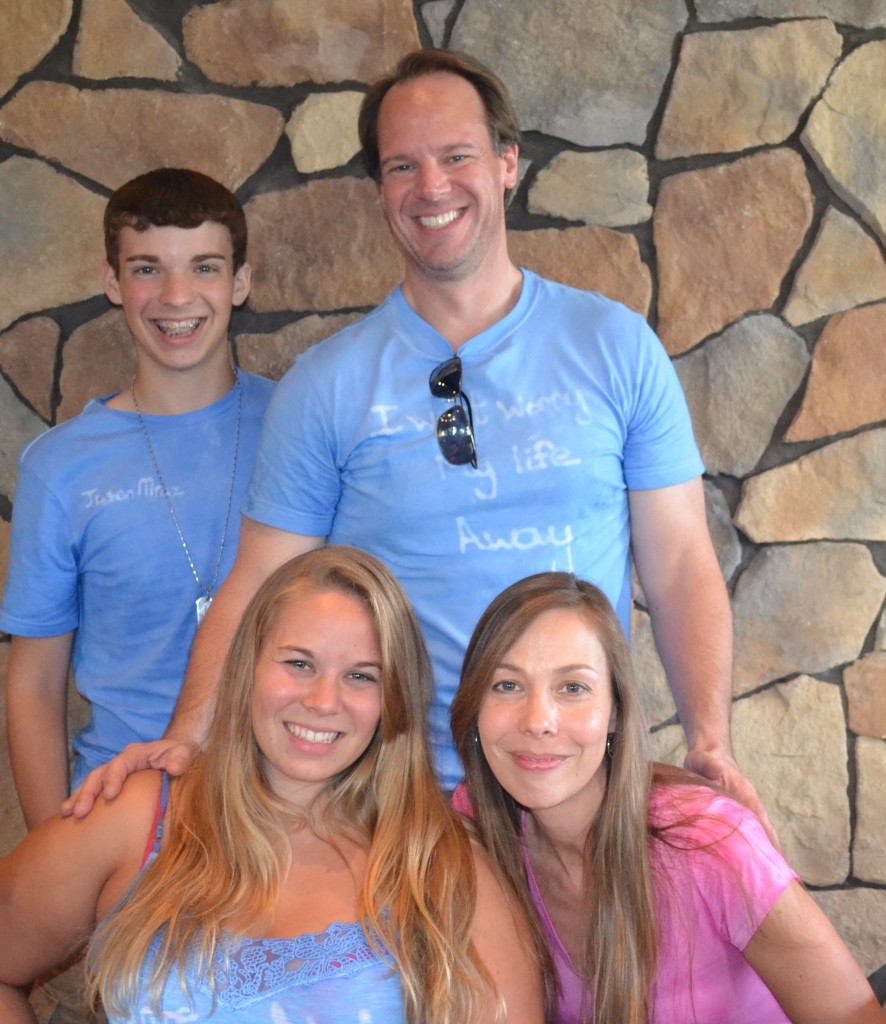 It's exciting to see the young adults they are becoming. Paths they are choosing. Their enthusiasm for life and their future is as fulfilling to me as when I watched them rip open their birthday presents as toddlers. I'm blessed to be their mom and I look forward to the future. For eighteen years is just a seedling in the tree of life.
Part Two. If you missed Part 2… Click Here.
The next day we drove to the University of North Florida track. Arielle threw shot put and took first place. I was excited to use my new camera to take pictures and I stood out in the Florida sun snapping away. And….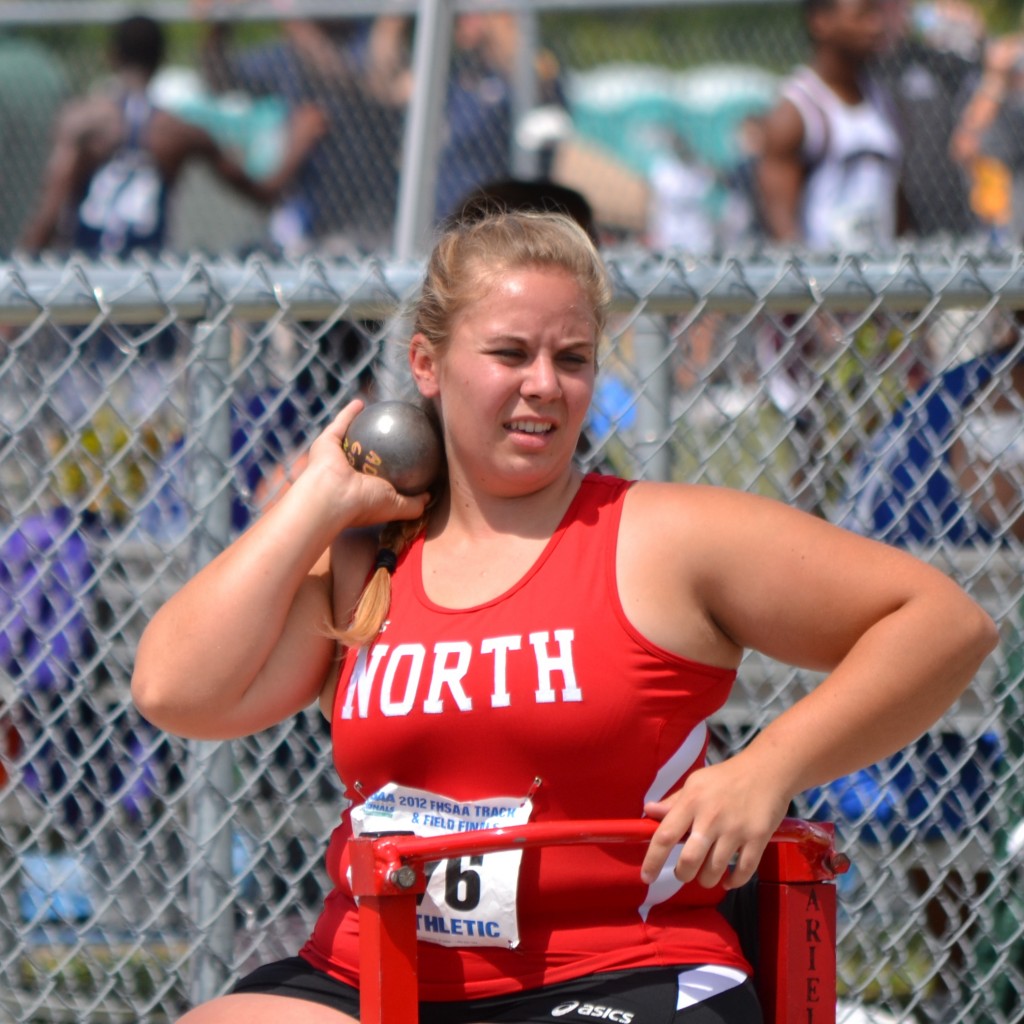 learned a very important lesson. When track coaches say to keep hydrated because it's ninety degrees outside… listen to them. All the teens did. Unfortunately, I didn't. I learned something else too. Heat exhaustion can sneak up on you quick. One minute I had my camera ready to take a picture of Arielle getting her medal and the next I was sitting on the bathroom floor looking silly saying, "I think I need some water." Coach L. came to my rescue. Coach L: "Truth time. Are you okay?" Me: "Oh yes, I'm fine." Coach L: "Really, because you're shaking and blinking a lot." Me: "Am I?" It was embarrassing. Luckily, I knew coach L. very well. She worked in the clinic of the elementary school where I used to teach. It was like old times except she was taking care of me instead of one of my students. She made sure I drank my water, helped me to the van, blasted the air conditioning and handed me a Twinkie. I can't remember the last time I ate a Twinkie. It didn't take long before my mind was clear again, the blinking and shaking stopped and I was ready to watch Arielle race her 200 and 800.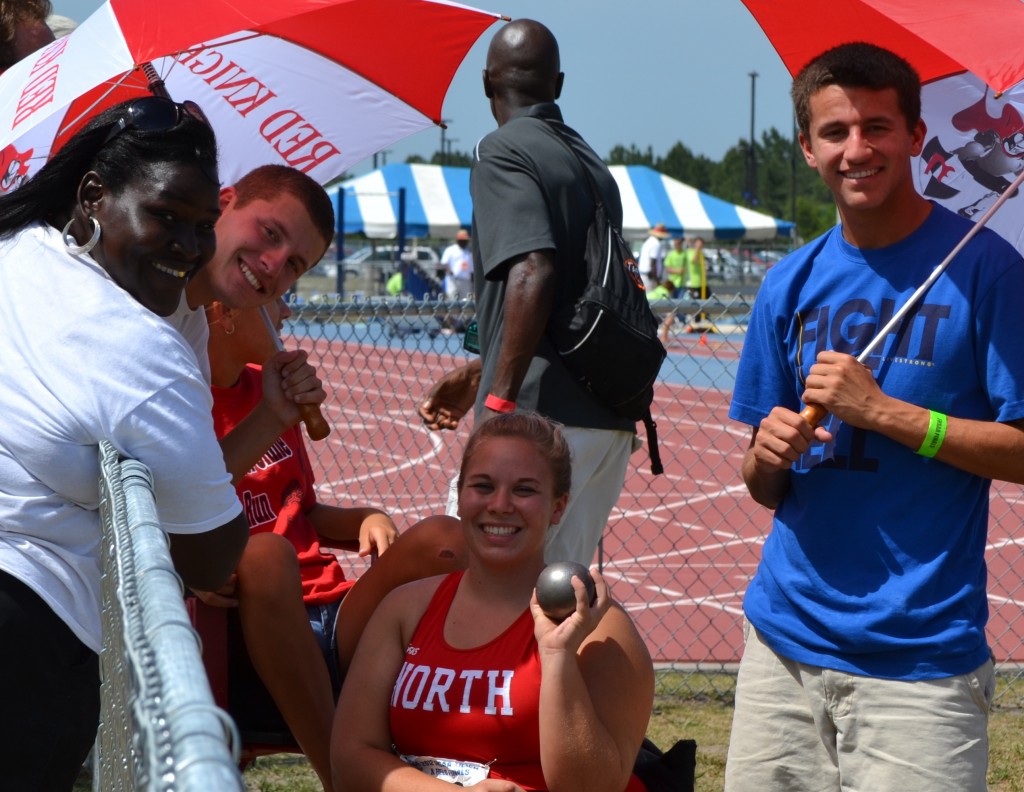 That's Coach L. who set a shot put record in high school. Now, she's using her talent to help young athletes do the same. Wonderful lady!
While I'm on the topic of wonderful people – Arielle's track coach for the past four years, Couch P., has been such an inspiration and incredible role model for Arielle. I don't know how she manages her busy schedule and still finds time to run 5k's and marathons. She spends countless hours at track meets, practices, and traveling with her team. Coach P. has been Arielle's advocate from the beginning and has instilled in Arielle the importance of discipline, hard work, goal setting, and teamwork. She has been such a wonderful part of our lives for four years and will be greatly missed. Coach P. you are the one who deserves a medal! Thank you for all you have done for Arielle. Thank you for welcoming us into your world of high school track. It has changed our lives.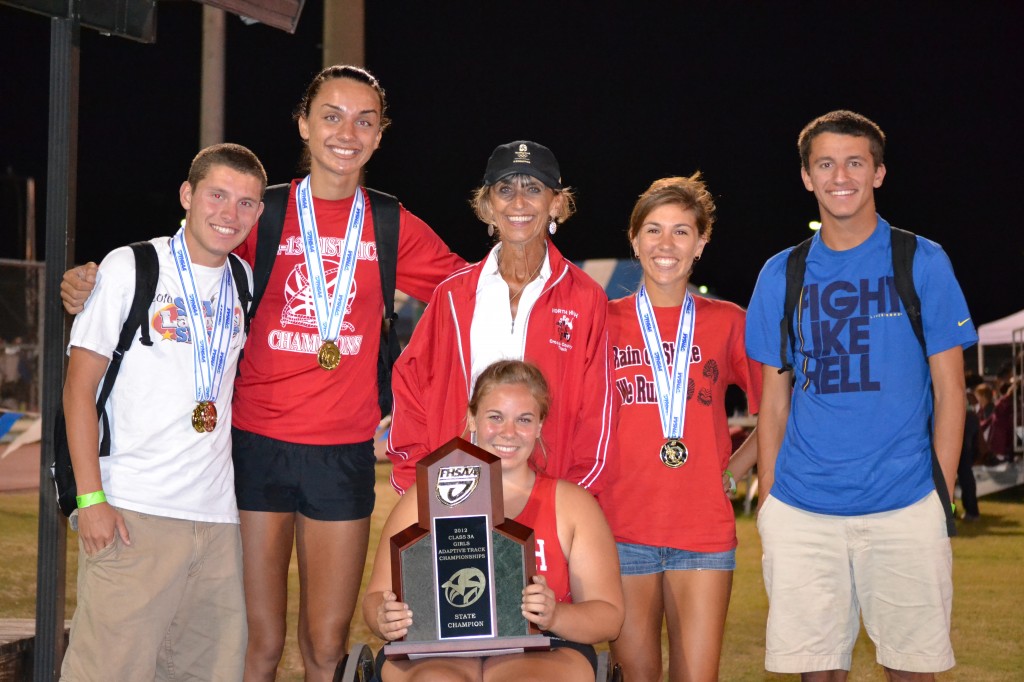 There were two other adaptive track athletes at the 3A State Meet. Knowing they had the opportunity because Arielle was brave enough to speak up and ask for adaptive track in Florida… proud doesn't even come close to describing how it makes me feel. She truly took a devastating life event, turned it around, and provided positive life changing opportunities for teens all across Florida. I look forward to the day when there are several racing wheelchairs on the track in front of a cheering crowd. Inclusion helps us learn that even if we look different we are still all connected. Watching Arielle with her teammates makes me wish for a world where everyone would understand life using a wheelchair like the teens who have come to know Arielle. They see her and not the chair. Is there a better lesson?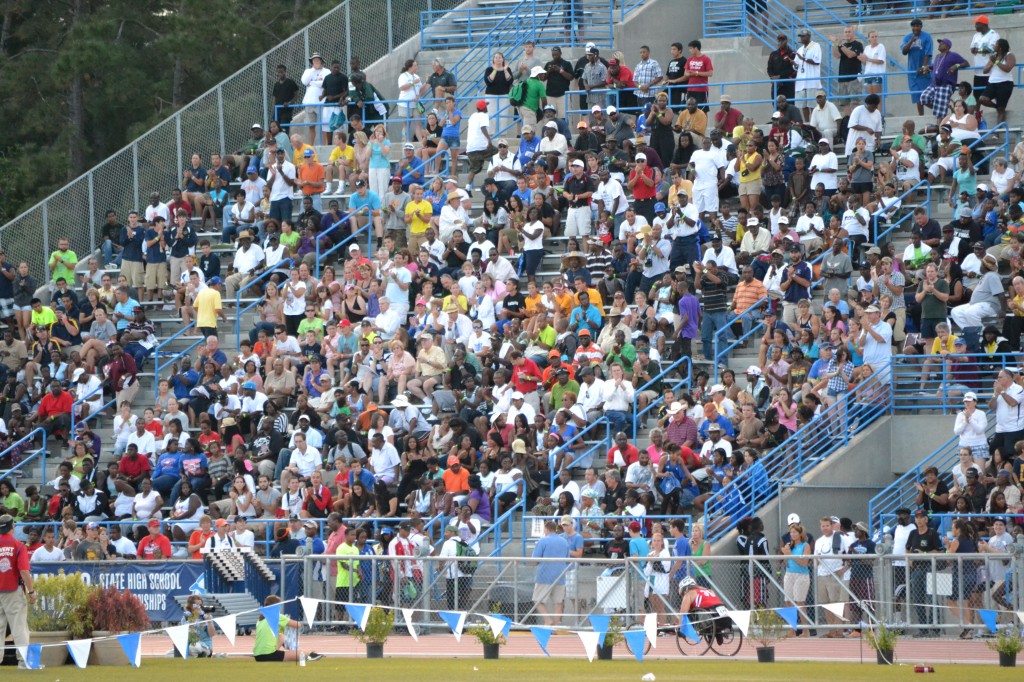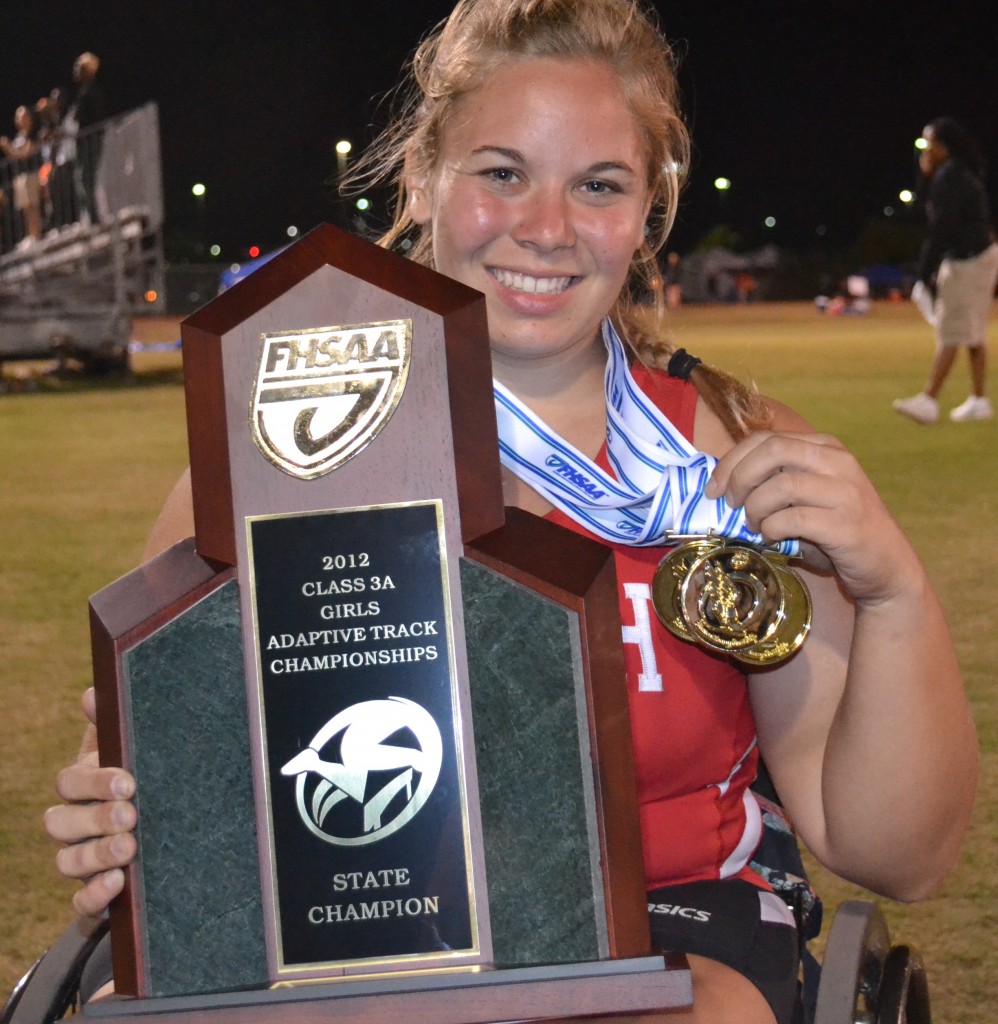 The meet ended around ten pm. It was too late to drive six hours home. We stayed one more night in Jacksonville which was enough time for me to realize that sharing a hotel room with four other women was rewarding. The entire trip was one big bonding experience. I had the opportunity to watch Arielle with her friends and her coaches and be a part of her her life with an inside view instead of only from the sidelines. In my opinion, that's one of the best parts of being a parent – being involved in my children's lives – being there to snap photos and cheer them on. Because life is about moments and childhood is only eighteen short years.
Welcome to my new and improved blog! If you would like to subscribe and receive emails with new posts… look to your right. Simply click and add your email address. And thank you for allowing my posts into your inbox. I am very grateful.
Look to the right again. See my new translation feature? You can read this blog in many different languages. I can practice my Spanish. I'm sure after a week in Barcelona I'll be fluent.
Today is a special day because my baby girl is 18! Happy Birthday, Arielle. I've been reminiscing through old photo albums wondering how it is that my little girl is eighteen already. I've discovered a theme throughout the pictures.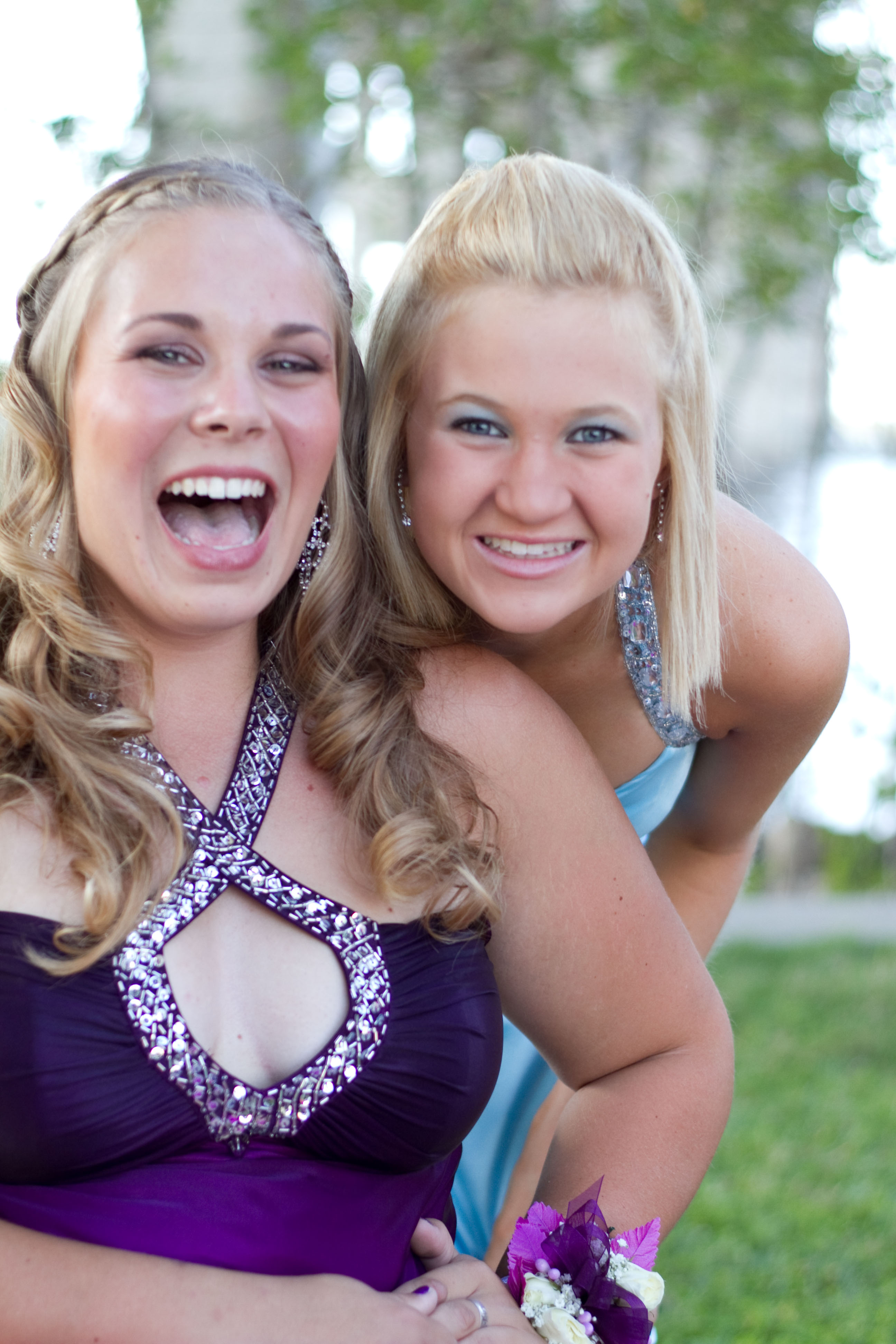 17 years old and still smiling!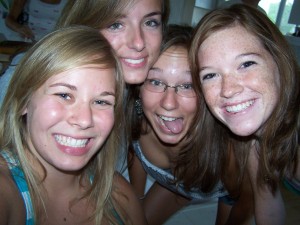 My wish for both my children is a lifetime full of smiles:)
Many thanks to Eric at Square Dog Photography for the wonderful prom pictures.